Introduction to Photoshop This with Jared Platt
Jared Platt, Lisa Carney, Rafael "RC" Concepcion, Jason Hoppe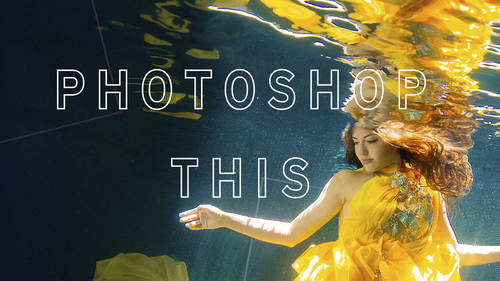 Introduction to Photoshop This with Jared Platt
Jared Platt, Lisa Carney, Rafael "RC" Concepcion, Jason Hoppe
Lesson Info
1. Introduction to Photoshop This with Jared Platt
Lesson Info
Introduction to Photoshop This with Jared Platt
(audience clapping) Welcome, welcome to Photoshop Week 2019, and this is Photoshop This. (laughing) I don't know why we do this, actually. Nobody here actually likes being here, so I like it, but I don't have to do anything, so I'm pretty excited about that. Oh! So, Photoshop This is a challenging game where we bring the absolute best of Photoshop, these guys are the absolute best at this game, and we ask them to do crazy things that none of us actually either know how to do or ever want to do. And we assign them to do the challenge, and hopefully we'll learn a little bit, and mostly we just wanna be entertained by watching them fail. So-- Wow. (laughs) Did I just say that? Sorry. It's all right. I kinda like to watch other people fail, 'cause it makes me feel better about myself. I don't know, it's a problem. Yeah. So, we are here to watch some incredible Photoshop work. Hopefully you'll learn something from it. But our first challenge, we haven't, we're not gonna in...
troduce yet, because our fist challenge is actually an introduction to our contestants.
Ratings and Reviews
Super entertaining and informative. I loved watching the experts work their magic with hilarious contests, while also talking through their processes. So much fun!
Can't wait for this class!!!
Student Work