Reach All-Star Status on LinkedIn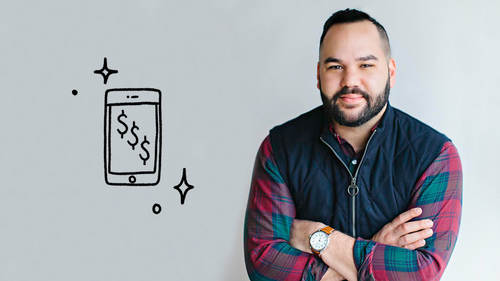 Reach All-Star Status on LinkedIn
Class Description
With more than 500 million users, LinkedIn is hands down the most popular social media site for businesses and professionals. While many still see it as a place to store and showcase their online resume, LinkedIn has evolved into a powerhouse for generating leads, forming strategic partnerships and driving sales.
The problem is that most entrepreneurs, marketers, salespeople and professionals still don't know how to fully leverage LinkedIn and it's many features to achieve their business and career goals.
Marcus Murphy, executive sales leader at DigitalMarketer.com and a member of the LinkedIn customer advisory board, will offer an in-depth guide to getting the most out of LinkedIn, including attracting quality prospects, amassing a valuable network and growing your personal brand.
In this class, you'll learn how to:
Optimize your profile.
Develop a strong personal brand.
Grow your professional network the right way.
Become a thought leader.
Create and maximize your content.
Make it easy for people to connect with you.
Build daily habits for leveraging the platform.
Reviews
I will definitely say that this is a good course, I have been on Linkedin for some years now, and there are many things that I did learn from this course. Yes, I do need to go back, and optimise my profile (and, my company's), start practising some good habits. Yes, he speaks fast, but Marcus is clear so, if you pay attention, there is indeed much to be learned.
Before taking this class, I had zero interest in Linkedin. I had looked at it YEARS ago and just thought it was a place to dump your resume in case you were looking for a job. I had NO IDEA you could advertise on it and build your business! Marcus is now one of my favourite CreativeLive instructors and I will watch for any new classes he puts out. If you want to learn a ton and be highly entertained at the same time, his classes are for you! This review is short, because I have so much work to get done building my presence on Linkedin!
I thought I had already set up my LinkedIn to all-star levels, but Marcus showed me how much potential I still had left on my profile. Getting to know how to meaningfully articulate on my profile was invaluable and can see how it really makes you stand out from the rest!