Reach All-Star Status on LinkedIn
Marcus Murphy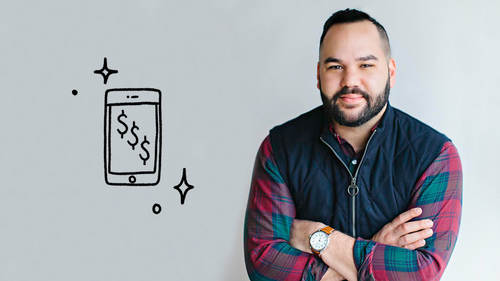 Reach All-Star Status on LinkedIn
Marcus Murphy
Class Description
With more than 500 million users, LinkedIn is hands down the most popular social media site for businesses and professionals. While many still see it as a place to store and showcase their online resume, LinkedIn has evolved into a powerhouse for generating leads, forming strategic partnerships and driving sales.
The problem is that most entrepreneurs, marketers, salespeople and professionals still don't know how to fully leverage LinkedIn and it's many features to achieve their business and career goals.
Marcus Murphy, executive sales leader at DigitalMarketer.com and a member of the LinkedIn customer advisory board, will offer an in-depth guide to getting the most out of LinkedIn, including attracting quality prospects, amassing a valuable network and growing your personal brand.
In this class, you'll learn how to:
Optimize your profile.
Develop a strong personal brand.
Grow your professional network the right way.
Become a thought leader.
Create and maximize your content.
Make it easy for people to connect with you.
Build daily habits for leveraging the platform.
Class Materials
Presentation Slides (PDF)
Ratings and Reviews
I watched this class twice yesterday. I have been on LI for more than a decade. In all the classes I have taken through college and beyond, I have never learned more on-point information in such a short span of time. I started putting it to use yesterday, and already it is yielding positive results. I cannot recommend this class, and this instructor, highly enough. Thank you so much Marcus. Hope you connect to me on LI! I post beautiful images daily to give my connections a morning smile. RobinConstableHanson
I will definitely say that this is a good course, I have been on Linkedin for some years now, and there are many things that I did learn from this course. Yes, I do need to go back, and optimise my profile (and, my company's), start practising some good habits. Yes, he speaks fast, but Marcus is clear so, if you pay attention, there is indeed much to be learned.
Excellent content. Great price. I not realized how many ways LI could be used. LI will now be one of of my main marketing platforms.
Student Work