Real Estate and Architectural Photography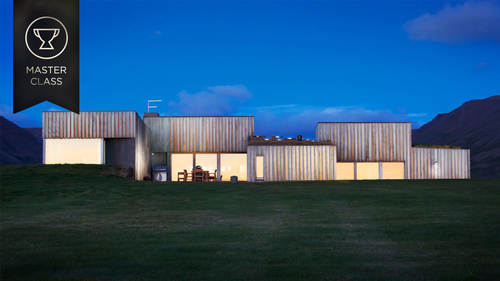 Real Estate and Architectural Photography
Class Description
Photography is commonly used to sell, document, and advertise buildings, homes, and spaces – join Mike Kelley for an introduction to the fundamentals of real estate and architectural photography and how it can bolster your photography business.
This course will debunk common myths about architectural photography and share best practices for working with real estate agents, architects, interior designers, commercial clients, and editorial outlets. You'll learn about the best approach to photographing any subject, whether you're representing it realistically or embellishing its features. You'll also explore lighting, staging, and infusing your unique style into your shots. Mike will also guide you step-by-step through the process of capturing an architectural image – from planning to shooting to editing to client delivery.
If you're ready to gain a more sophisticated understanding of the architectural photography principles all the pros know, this is the course for you. Whether you want to learn more about breaking into this growing market, or add more advanced skills to you own photography, this is the course for you.
Reviews
Enjoyed this class. Took it to learn more about architectural photography because I know little to nothing about that area of photography. I feel Mike gave a solid introduction in the how-to's of getting into this business, offered some good outside sources, gave good supporting personal stories. Would have liked to lean more about balancing light color and to be referred to some outside sources on learning more about that. Overall, I feel this was a solid intro to architectural photography.