First Impression Tips
Vanessa Van Edwards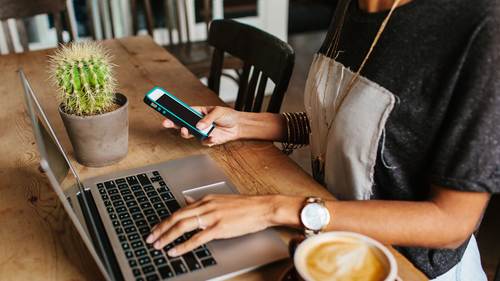 First Impression Tips
Vanessa Van Edwards
Lesson Info
2. First Impression Tips
Lesson Info
First Impression Tips
Couple of notes here on first impressions and I contact you might be wondering, does this still work through plexiglass, plexiglass? So if you're behind a plexiglass or a glass partition, yes, Yes. It also works through glasses. If you're wearing glasses, it still works. The only thing that doesn't work for is sunglasses, so I can't see your eyes. I'm not getting eye contact. So that's another reason why I don't have my sunglasses up here, sadly. But if I'm wearing sunglasses and I'm walking into a store, I'm seeing someone, I always put them on my head to say, hey, good to see you, thanks for having me and then put them back. So when I'm outside and I meet new people, I always take up my sunglasses and put them back on just to get a few first seconds of oxytocin. So yes, through plexiglass. Also if you wear a face shields or goggles, Same. So if you're in healthcare, same thing. It all works as long as people can see your pupils. That's what we're looking for. A trick that sometimes, ...
um, I tell my students is, you should be able to notice their eye color. If you can notice their eye color, you do a great job. And that's because there's a difference between looking at someone and like gazing with someone. Right? So if I'm really looking at your eye color, I'm looking at your eyes and trying to make contact versus just sort of, you know, looking above someone's head or just generally granted. Okay, so yes, that's, that one definitely works. A big question. I get about first impressions. People nervously asked me what if I made a bad first impression before or what if someone's interacting with my brand before they come into the store before? Can I still make a difference? And the answer is absolutely yes. So there is something in psychology called the fresh start effect, which means yeah, we have a general idea of someone or a brand may be linked in profile or we've been into the store before, but every time we start a new interaction, we do have, we recognize psychologically that we're having a fresh start. So I would say this is the opportunity to take advantage of those fresh starts. In fact, you might have this beautiful window that someone hasn't been in a store for a year and now they're back in all of a sudden. What a perfect time to make an incredible first impression. So yes, we still have that fresh start effect. The fresh start effect by the way, is so interesting. People have a fresh start effect on Mondays, so people are more likely to start goals and finish their goals on Mondays, they're more likely to do it on the first day of the month. They're more likely to do it on their birthday or on a holiday or New Year's on the first of the year. By the way, if you're in retail, take advantage of fresh starts. One of the best things you can do is run sales on the first day of the month. Give people birthday discounts have monday sale days, people are already typically a new mood, especially if you're in a business around goals of any kind. So if you sell sports bras, monday is the day to do sales and that's because most women start their work out on monday, Start their new regime on Mondays. So it would be great if you tie in with those fresh start effects. And yes, that absolutely works for first impressions to you. You have a little bit of a window there to hopefully re restart something good
Ratings and Reviews
So inspiring! I learn a lot! Thank you !!!
Student Work