Retouching Architectural Images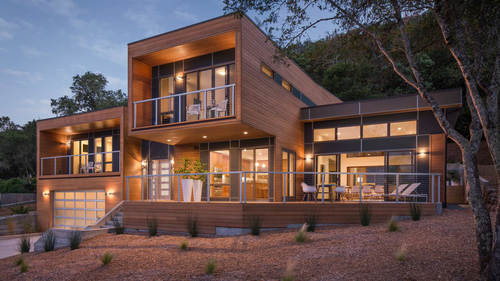 Highlighting the beauty and detail in architecture is a distinct art. In Retouching Architectural Photographs, Mike Kelley will teach you how to present buildings in their best light.
In this class, Mike will discuss all of the critical steps to retouching an architectural image. You'll learn how to tame harsh ambient light, add your own additional light for drama, and get tips on controlling color and tonality. Mike will show you how to retouch away blemishes and techniques for correcting perspective. Retouching Architectural Images will arm you with everything you need to know to bring out the best in this important photography genre.
Software Used: Adobe Photoshop CC 2014.2.2

Reviews
I'm generally disappointed in the complete content and image selections of this course. There are only two images, one exterior and one interior. The exterior image is nothing like the image displayed on the course. It's kinda false advertising. Maybe if there was a preview course I would not have purchased. I was hoping to learn a couple techniques from Mike Kelley on blending interior lights and strobes to the image that was on class description image. This lesson showed an image that is not one of Mike's strongest and has nothing to do with his technique that he is known for. (Blending ambient, hot lights, and strobe to create a composited architectural image.) I learned nothing in this lesson that I haven't learned in numerous photoshop classes. Not to mention a good 10 minutes was spent on him using Pen tool to replace sky. Not a very good lesson based on the description. The 2nd lesson is pretty much the same. Based on the work I've seen from Mike Kelly he has better interior images that would be a lot more challenging than this image. Very disappointed in this lesson as well. Not much more information than what I've seen in his Free videos. I learned one technique which I can use in this lesson. His technique on blending windows with flash is valuable. I would suggest creative live re-visit this lesson add better content. This is one of first of many videos that I purchased were I was disappointed enough to write a review. The last thing is it appears these two lessons are a part of another series. There were many references to different techniques during lessons from previous class. This should be stated in the description. I would have preferred the complete course. I purchased this course at a discount. If I paid full price I would have returned. There was one technique I can use in my photography so that has value unless it's in another Mike Kelly creative live course that I purchased.
This is a great supplement to Mike's full video tutorial on Fstopper's. These techniques are somewhat a review of those, but he also pulls some new tricks out of the bag and incorporates LightRoom. Extremely helpful for me. Would recommend.
Excellent tutorial. I am only exploring architectural photography so I found this course compliments his other CreativeLive course. Opens a whole new world for me. Thank you CreativeLive and Mike Kelley!