Senior Portraits: Create the Ultimate Experience
Leslie Kerrigan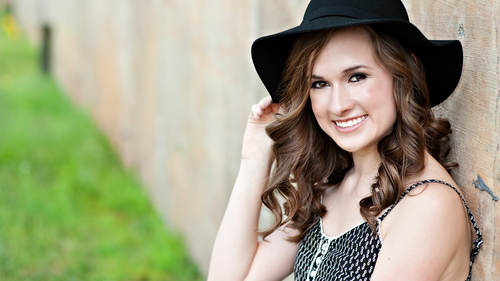 Senior Portraits: Create the Ultimate Experience
Leslie Kerrigan
Class Description
High school seniors are energized, creative, and fun – and the best photographers know how to take portraits that capture that spark. Join Leslie Kerrigan for a guide to designing, marketing, shooting and sustaining a senior portrait business.
In this course, you'll learn everything you need to know to create senior portrait sessions that aren't just a photo shoot, but are memorable, once-in-a-lifetime experiences. Leslie will share her unique approach to creating a style closet, providing wardrobe consultations and keeping up with the of-the-moment social networking tools teens use. You'll learn about connecting with seniors' personalities, interests, and sense of style to ensure their portraits are every bit as unique as they are. You'll hear from the teens, themselves as Leslie hosts a roundtable discussion with a group of teenagers who will talk honestly about what they want out of their senior portraits and how to reach them. You will also explore ways to leverage that personal connection into more sessions, sales, and referrals.
Don't miss this opportunity to become the dynamic, must-have senior photographer for every teen in your area!
Class Materials
Leslie Kerrigan - Concept Planning Worksheet.pdf
Leslie Kerrigan - Welcome Packet Checklist for Seniors.pdf
Leslie Kerrigan - Saras Top 10 Social Media Tips.pdf
Leslie Kerrigan - High School Senior Questionnaire Template.pdf
Leslie Kerrigan - Gear Guide.pdf
Leslie Kerrigan - Top 5 Essentials for Style Closet.pdf
Leslie Kerrigan Course Syllabus.pdf
Ratings and Reviews
I can't say enough great things about this course! I went into it thinking I gain a little bit of info on posing and social media ideas... boy was I wrong! Leslie covers topics that I didn't even know where apart of Senior Photography. I highly recommend purchasing this course, if for no other reason then for the awesome senior panel that lets you know really want seniors want, are looking for, and actually care about in regards to their photos/social media/etc... I hope to meet Leslie one day and thank you personally! :)
I learned a lot from this course. I watched all day when CL replayed Sal Cincotta's senior course and I wanted a second perspective, so I bought Leslie's course. I'm really glad I purchased Leslie's course because it was a great complement to Sal's course. Leslie covered different things like using a style closet that I especially found useful. She also did a beach shoot with a male and female model, which I found very useful and different from Sal's style. Leslie is so excited about "her girls" that she photographs - it's very engaging. I highly recommend this course.
Student Work