SkillSet: Best of Lighting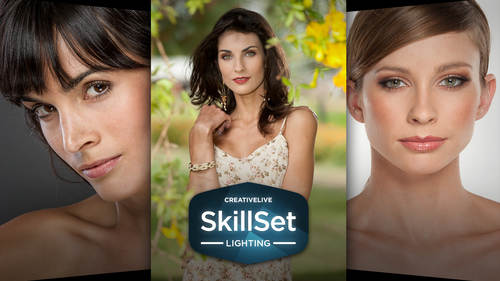 SkillSet: Best of Lighting
Class Description
This comprehensive collection of CreativeLive's most informative and hands-on lighting segments will prepare you to walk into any lighting situation and take a great photograph. 
 In SkillSet: Best of Lighting, you'll watch clips from classes taught by leading photographers as they tackle a whole range of lighting challenges. Featuring some of our best moments, you'll learn about: shaping natural light, working with unpredictable wedding lighting, managing speedlights and getting the most of out of your studio lights. You'll also get a run down on lighting theory and fundamentals. And you'll hear it from industry influencers: Sue Bryce, Scott Robert Lim, Mike Fulton, Tony Corbell, Clay Blackmore, Mark Wallace, Zack Arias, Joey L, Felix Kunze, and Joel Grimes. 
 If you just started dabbling in photography and want to kick-start your lighting education, or if you're a seasoned photographer wanting to add new tips, tricks, or tools to your toolbox, you'll find just the thing you need in our lighting compilation.​ 
Love what you are learning? Go to the instructor's page to purchase the original class.