SkillSet: Best of Lighting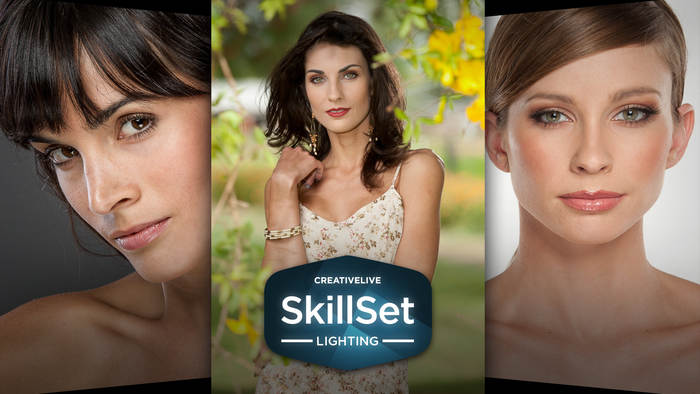 Lesson Info
Sue and Felix: Studio Backlight and Lens Flare
This comprehensive collection of CreativeLive's most informative and hands-on lighting segments will prepare you to walk into any lighting situation and take a great photograph. 
 In SkillSet: Best of Lighting, you'll watch clips from classes taught by leading photographers as they tackle a whole range of lighting challenges. Featuring some of our best moments, you'll learn about: shaping natural light, working with unpredictable wedding lighting, managing speedlights and getting the most of out of your studio lights. You'll also get a run down on lighting theory and fundamentals. And you'll hear it from industry influencers: Sue Bryce, Scott Robert Lim, Mike Fulton, Tony Corbell, Clay Blackmore, Mark Wallace, Zack Arias, Joey L, Felix Kunze, and Joel Grimes. 
 If you just started dabbling in photography and want to kick-start your lighting education, or if you're a seasoned photographer wanting to add new tips, tricks, or tools to your toolbox, you'll find just the thing you need in our lighting compilation.​ 
Love what you are learning? Go to the instructor's page to purchase the original class.

Reviews
I am pretty new to Creative Live and this is my first purchase so for me I am loving this! So many good gems of information and having some of the repeated content from different speakers with different perspectives really helps drill in these concepts. I say for anyone who's looking for an great all around drill it into your head lighting bootcamp this is a winner. But if you're like the others here and have purchased videos from these authors before then you will probably want to look elsewhere as this is a bundle of highlights from previous sessions on lighting.
I would have bought this, but I have read the reviews and I think that has saved me money, because I too have many of the classes taught here from previously purchased courses on Creative Live. It has only benefited me so far as to introduce a few of the other talented teachers, like Tony Corbell, that I would not have considered in the past. I think it is a good point raised by another reviewer, that this course should really be free, as there's so much content regurgitated from other courses. Regards, Penny
Great way to see multiple perspectives and applications of some of the most successful photographer's lighting techniques. Also good to see a mix of technical theory, lighting tools, studio light, and natural light covered.