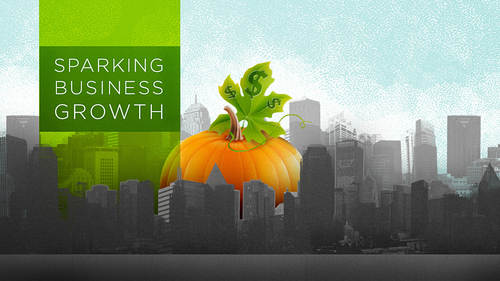 Class Description
Are you ready to revitalize your business? Join creativeLIVE instructor Mike Michalowicz for a two-day course that will give you simple, easy-to-implement tools for business growth.
Sharing the secrets from his best-selling book The Pumpkin Plan, Mike will explain simple strategies for growing a remarkable business. You'll identify common plateaus business owners confront and outline strategies to overcome them. Mike will share proven methods for determining where a business is struggling and implementing solutions for positive change. You'll also learn about achieving more revenue and profit, setting goals for growth, and the key difference between working "in" and "on" a business.
By the end of this course, you'll have the skills you need to take your business from surviving to thriving.
Reviews
I was a part of the live audience, so I had a little extra business growth behind the scenes. If you ever have a chance to attend a live broadcast, I highly encourage it. This program follows the concepts of Mike's book "The Pumpkin Plan" very closely, but it's the expanded elements that make it worth every penny. I pulled quite a few business ideas and nuggets that I still use nearly a year later. Even owning the course, I took over 17 pages of detailed notes. Gaining a solid understanding of Immutable Laws, Pruning, UPOD, and so much more helps you from day one. But it's much more than that, because you can create a system that allows you to almost grow on auto-pilot and build profit along the way (the Profit First segment was one of my favorites because I'd already been doing some of it). It you own a business, you can't go wrong with this course in your arsenal of tips and tools.
Great course, learned a tons. Thanks a lot Mike & Donna. Got some great insights for my business and will implement them right away. Worth 10 times the amount of the course.
I watched this class live, read Mike's The Pumpkin Plan and am now about to buy the class. I think I am pretty tough critic and I think this is a GREAT class. I highly recommend it.