Stories That Sell: 7 Secrets To Create Killer Content
Jon Youshaei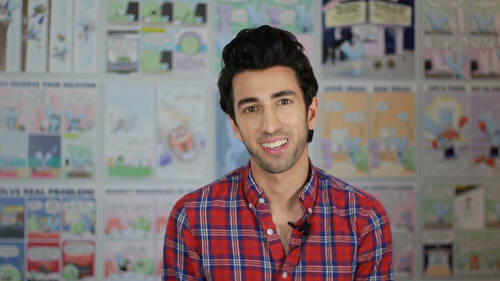 Stories That Sell: 7 Secrets To Create Killer Content
Jon Youshaei
Class Description
AFTER THIS CLASS YOU'LL BE ABLE TO:
Write engaging headlines without being clickbaity.
Overcome writer's block with ease.
Get featured in top publications worldwide even if you haven't been writing for long.
Tap into your audience's emotions to provide memorable written experiences.
Simplify complex ideas into understandable, relatable and shareable writing.
Use the APSA outline to make sure people read your work from top to bottom.
Partner with big publications and get featured in major media outlets.
ABOUT JON'S CLASS:
If written content is part of your marketing campaign, you need to know how to hook and hold people's attention while staying true to your own voice. Whether you're writing emails, articles, sales pages, social posts or speeches, it's vital to know the foundational principles of killer copy.
Now, you can get better results with these proven tactics, tools and templates that will turn you into an expert content creator. In this class you'll learn all about perfecting your headlines, simplifying your writing, making an impact and earning the permission to pitch your offer or product with compelling written content. You'll also get access to in-depth case studies, coaching and practice prompts that will put your knowledge to the test.
If you want to create writing that lights a fire in your customer and gets the results you need, this class will show you exactly how it's done.
WHAT YOU WILL LEARN:
How to simplify your writing without dumbing it down.
How to hook the readers' attention with the perfect headline.
How to influence people by telling the right kind of stories.
3 proven tactics to make your writing more exciting and engaging.
How to use metaphors to paint visuals with your pen.
How to structure your writing to ensure that readers don't stop before the end.
How to become a top-rated freelance writer.
WHO THIS CLASS IS FOR:
Copywriters looking to enhance their writing skills.
Bloggers who want to start writing more engaging content.
Content Marketers wanting to write powerful stories.
Entrepreneurs wanting to construct compelling copy.
Business owners wanting to connect authentically with audiences.
Anyone wanting to start a professional career in writing killer content.
All levels of experience.
ABOUT YOUR INSTRUCTOR:
Marketing Manager at YouTube, Jon Youshaei is ranked as one of the world's top marketers by Forbes, Entrepreneur and Inc Magazines. Jon is also known for writing in Time Magazine and impacting millions through his public speaking and best-selling e-classes.
Ratings and Reviews
Clear and engaging! Thank you
Student Work