Superior Drummer Master Class
Expansion Libraries and Kits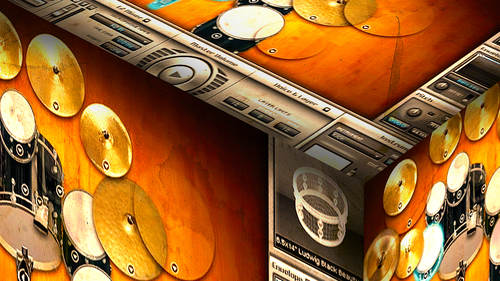 Superior Drummer Master Class
Expansion Libraries and Kits
Lesson Info
Expansion Libraries and Kits
Class Description
Superior Drummer is the industry standard for pro-level virtual drums. It is used on countless albums, at nearly every studio on the planet. Yet, most users are barely scratching the surface of the software's capabilities.

In Superior Drummer Master Class, Rikk Currence, CEO of Toontrack North America, will give you the definitive guide to Superior Drummer. He'll help you unlock countless new workflow efficiencies and creative possibilities. You'll learn about:


The basics of the Superior Drummer interface

How to use the Construct page to assemble your kit 

Getting the Grooves page to work with MIDI 

Working the Mixer page – including effects and routing 

Navigating the Mapping page and using Superior with e-drums
You'll also learn the advanced features that are the real key to getting the most out of Superior. Rikk will show how to use X-drum to assemble custom kits and layer sounds to create custom drums, and how to use the Bounce page, a highly-underutilized feature in Superior that enables you to bounce out every piece of the kit as its own audio file – the ultimate solution to bleed problems!
Superior Drummer Master Class with Rikk Currence will reveal the full potential of Superior and enable you to do things you only dreamed were possible.
Reviews
Highly recommended. Not only is the presentation entertaining, but also very informative.. Kudos to the CreativeLive team as well as to the folks at Toontrack.