Intro to Apple® Logic® Pro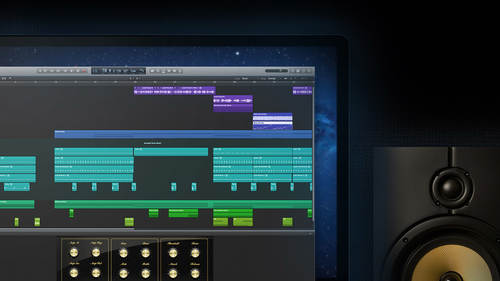 Intro to Apple® Logic® Pro
Class Description
There's a reason Apple® Logic® Pro is the go-to recording tool for the music industry's most-respected bands. It's a powerful, easy to use program for creating professional-quality music on your Mac from scratch. Join world-class producer Travis Kasperbauer for the world's first free live exploration of everything Apple® Logic® Pro has to offer.
This workshop will teach you everything you need to know about recording awesome music in Apple® Logic® Pro. You'll explore the basics of the workspace and learn tips and shortcuts for navigating the interface. Travis will also teach you how to record with microphones and instruments, use MIDI, arrange and edit music, and mix multitrack projects. By the end of this course, you'll be ready to record a full song with vocals, guitars, and drums.
Whether you're a beginner or a professional, this course will give you a Apple® Logic® Pro playbook for unlocking your full potential as a producer and artist.
Reviews
This is a great course. Travis is an excellent teacher, as well as an interesting and relaxed speaker. I liked the casual classroom environment, which gives the impression of being in the room as well. I learned so many great Logic Pro tips. Highly recommend and enjoyed!