The Art of Photographing Birds
Frans Lanting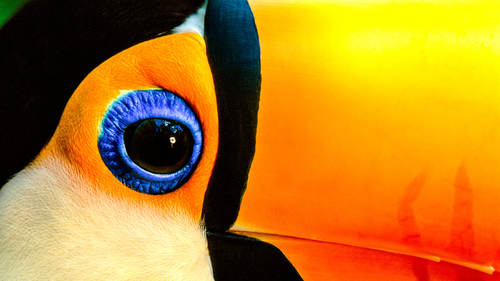 The Art of Photographing Birds
Frans Lanting
Class Description
AFTER THIS CLASS YOU'LL BE ABLE TO:
Photograph birds in a variety of scenarios

Understand bird behavior to get closer to birds

Build the ideal gar kit for photographing birds

Set the proper shutter speed, aperture, and ISO for birds

Know where to find birds to photograph

Capture birds in different types of light

Develop a better eye for bird photography

ABOUT FRANS' CLASS:

Love birds, but can't quite capture their colorful personality on camera? Join nature photographer Frans Lanting on a journey in start-to-finish bird photography. Master photography basics for photographing birds, from the best camera settings to tactics for getting up close and personal to different bird species.

With a mix of on-site shooting and in-class lectures, learn the ins and outs of bird photography. Build the skills to operate a camera and long lens as well as an understanding of basic bird behavior. Learn to capture more than the boring, obvious photo and dive into categories like bird portraiture, flying birds, flocks of birds, and detailed close-ups for your best bird photos yet.

Whether you are a beginner or intermediate bird photographer, craft better photos of birds with tips and insight from a National Geographic photographer with three decades of experience capturing wildlife across the globe.


WHO THIS CLASS IS FOR:
Beginners new to bird photography

Intermediate bird photographers

Experienced photographers new to capturing birds

Beginner wildlife photographers
ABOUT YOUR INSTRUCTOR:
Frans Lanting has spent more than three decades traveling the world capturing nature and wildlife. For the wildlife photographer, birds often capture his attention, from penguins and endangered species to birds common to North America. Frans worked as a photographer-in-residence with National Geographic, a position that opened rare opportunities for photographing little known species. His nature photography has also appeared in his own books and exhibitions. Born in the Netherlands, he moved to the U.S. to study environmental planning before embarking on his photography career.

Ratings and Reviews
I was privileged to be in the studio audience for Frans Lanting's Art of Photographing Birds course, and it was amazing. The morning was a perfectly pitched lesson on the technical aspects of bird photography, intermixed with Frans's own photographs and excellent videos of him working in the field. The afternoon focused more on bird behavior, composition, and artistry, and was even more delightful. If you know Lanting's photography you already know about his ability to find unusual perspectives on the world. What really shone through in the class was his love for wildlife and especially for birds. His knowledge of natural history is as amazing as his photography, and I loved the message that to take great photographs of birds, one needs to understand them and their behaviors. I've admired Lanting as a photographer for decades. Today I learned that he is an equally talented teacher. I'll be purchasing all of his CreativeLive courses. Thank you, Carl Bergstrom
Amazing class! Mr Lanting is charming and full of knowledge about birds and of course photography. In every moment of this course you can see his great passion and love for these flying creatures. The course is full of tips for photographers who want to start capturing moments of birds life. Awesome!!!
Great class, very inspiring. Packed with great tips and beautiful imagery. Frans is a great instructor. I enjoyed watching this class a lot, and will watch it again!
Student Work