The Power of Print
Stephen Vanasco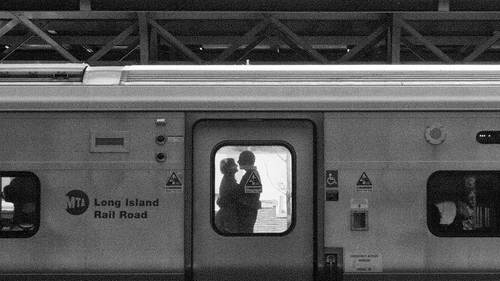 The Power of Print
Stephen Vanasco
Class Description
AFTER THIS CLASS YOU'LL BE ABLE TO:
Create more impact and interaction with clients by using tangible prints.
Better understand your photography style and how to sequence your photos.
Make archival prints of your work for safekeeping.
Breakdown costs and profits from selling your images.
ABOUT STEPHEN'S CLASS:
Learn to create impact and interaction with your photos. People stare at screens for enough of the day, sometimes forgetting that the photos we share are supposed to be a tangible thing such as a print. When you visit a gallery with a tangible portfolio or are trying to land a client for a job, having prints of your work has a bigger impact than pulling out your phone and showing small digital images.
Printing your work and taking the time to look at it and understand it will, in turn, help you understand your photography better. Where you have been, where you are at and where you are going. This will also help people better understand how to sequence a gallery show or curate a layout for a book or zine.
Unless you shoot a good amount of film and have been printing then you are at risk of losing all of your work. Simply relying on hard drives or cloud-based services are not enough. Technology, while robust and sturdy still can have flaws. Making archival prints of your work not only ensures you a stronger future but will also back up your photos in the best way.
Chances are if someone can afford a good DSLR and some lenses, they can afford a good printer. Learn how to break down costs and profit from printing and selling your photos.
WHO THIS CLASS IS FOR:
All level of photographers
Photographers who want to learn more about the impact of a printed image
SOFTWARE USED:
Adobe Photoshop CC 2019
ABOUT YOUR INSTRUCTOR:
Stephen Vanasco is a 39-year-old N.Y. born L.A. raised self-taught photographer. Growing up with skateboarding in the early 90's it impacted him with an understanding of the importance of having a do it yourself mentality along with the importance of looking to see things differently. With the discovery of photography he quickly realized he had found his second passion in life after skateboarding. While trying to figure out what makes him happy he decided to take a chance and to follow his love of making photos to see where it would take him. He currently has been running Visual Skateboards for the past 6 years, a skateboard and apparel based brand out of Los Angeles with an emphasis on photography as it's a source of inspiration. Using this platform to collaborate with other talented photographers whom he creates collections with as well as having done various projects with the likes of Leica Camera USA, Mophie, Game of Thrones x HBO to name a few. He loves to share his joy for this art form with others as well as creating awareness of information for the photographic community.
ABOUT MOAB PAPER:
Moab Paper is a line of archival, digital imaging papers that continues to rely on that inspiration to design premium solutions for digital photographers and artists. We aim to create products that empower visual thinkers to share their inspiration.

Class Materials
Free eBook from Moab by Legion Paper
Ratings and Reviews
Great intro into printing and understanding paper choices. Loved it.
I also watch many Creative Live courses and found this one to be quite helpful particularly for those artists who may not have a tremendous amount of printing experience. Stephen's style of presentation is very clear and low key and many of the principles/processes which he discussed are integral to producing professional results.
Awesome. That was so on time. Thanks
Student Work