Class Introduction to the Power of Print
Stephen Vanasco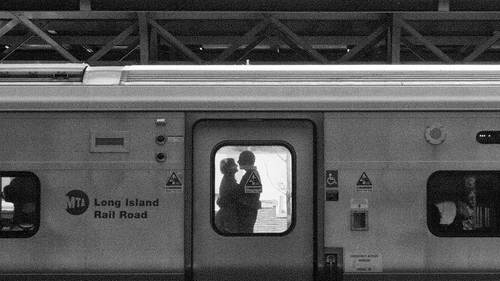 Class Introduction to the Power of Print
Stephen Vanasco
Lesson Info
1. Class Introduction to the Power of Print
Lesson Info
Class Introduction to the Power of Print
What's going on everybody in the audience here, everyone out there watching? Happy to be here. So big thank you to CreativeLive for having me out here, Moab Paper for bringing me in on this. If anyone knows me, I love communal efforts. I love the idea of talking and sharing of passion, of knowledge. And if you're watching this, chances are you're into photography, so we're all like-minded people coming together for this. And excited to share what I've learned and what I've continued to learn with the impact and the power of printing. Before we get into that, I just really wanted to do a quick introduction of myself to anyone who's not familiar with me. My name is Stephen Vanasco. Born in New York, live in LA, was pretty much raised in LA. Been doing photography for about 18 years now. For the past six so years, I've been running a company called Visual, the hat that I'm wearing, skateboard, apparel brand. But the infusion of it with photography is the basis for its inspiration. Photogr...
aphy to me wasn't just like a, gonna pick up this thing and figure out a way to make money from it. It was a genuine, passionate escape from life. And I found this awesome form of creativity with it that has led me on a pretty amazing journey probably for the past 10 years, between people that I met, places that I've been, opportunities that I've had. So I'm very thankful for it, and I love, again, just sharing that idea of passion of photography and everything with everyone else. So with this day and age, you'll see, I don't have a laptop set up, I don't have anything because I feel like as it is, we look at enough screens, whether it's TV, whether it's our phones. And when we're on our phones, it's not just looking at pictures. You're looking at text messages, emails, videos, all types of stuff. So the idea is this to be a more tactile and engaging discussion, class, whatever you wanna phrase it as. Because I think that's the one thing that people forget photography is supposed to be. It's supposed to be a printed, finished thing that you can give to somebody and they can take it in. They absorb it a lot more stronger than they would, say, you know, look at my Instagram on my phone, et cetera. And we're gonna get into that. But also, we're gonna just go over a few other topic points. One is gonna be, you know, we're gonna go over paper types. We're gonna go over presentation with print, whether it's promoting it to a gallery, promoting it to a client, you're trying to get jobs with it. We're gonna discuss the idea of monetization of print. Self-monetization that is, not hoping someone else can make it happen. We're also gonna go over archival storage, like what to do with your prints after you've done them and everything. So we're gonna do a variety of topics for this.
Class Materials
Free eBook from Moab by Legion Paper
Ratings and Reviews
Great intro into printing and understanding paper choices. Loved it.
I also watch many Creative Live courses and found this one to be quite helpful particularly for those artists who may not have a tremendous amount of printing experience. Stephen's style of presentation is very clear and low key and many of the principles/processes which he discussed are integral to producing professional results.
Awesome. That was so on time. Thanks
Student Work