The Professional Photographer's Digital Workflow
Michael Clark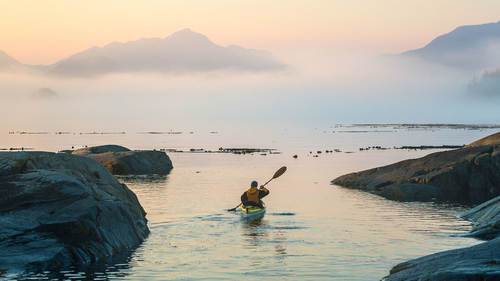 The Professional Photographer's Digital Workflow
Michael Clark
Class Description
Setting up a practical and efficient workflow with your photography feels like a daunting part of your business. Internationally recognized photographer Michael Clark introduces you to techniques to allow you more time to shoot the images you want. His workflow philosophy is that you must first know how you are going to edit the image in post production to know how you need to shoot it.
In this class Michael teaches:
Best practices for a shooting workflow from setting up your camera to histograms and exposure
How to clean the sensor on your DSLR camera
Color management workflow including your work environment and monitor calibration
An overview of Lightroom® and multiple ways to speed up your workflow including file folder and batch naming as well as metadata and archival processes
Techniques to finalizing your images in Photoshop® with basic adjustments and retouching
Making fine art prints, choosing your printer, paper, understanding ICC profiles, and much more!
Michael covers everything you need to know in order to streamline your post production workflow in Lightroom® and Photoshop® and best practices for printing your art at home. Digital photography is far more complicated than shooting film ever was. Knowing the best practices for a digital workflow will make you a better photographer.
Class Materials
The Professional Photographers Digital Workflow Ebook Sample
Ratings and Reviews
Michael is a true professional and readily explains all of the nitty gritty issues of a photographer's digital workflow, including important things like Color Management, Lightroom workflows, Printing, and more. He is eager to answer your questions and has a thorough knowledge (after all, he worked with the original engineers at Adobe and wrote a book on it) and passion that he loves to share. He can get way deep into the subject, which I found fascinating. You can tell Michael has great experience in teaching and also likes to learn from his students. He is very authentic, honest, and direct. I highly recommend this class, and look forward to another one of Michael's courses in the future!
This is an excellent course. It reinforced what I already knew and enhanced my spotty skills with new knowledge. I really like Michael's explanation of saving the document for print and web and the importance of doing these differently. Using the histogram to show this was terrific. Each session there is some valuable gem.
This class is fantastic and is just what I was looking for! The teacher knows the subject WELL and he makes it understandable and easy to follow along. In each segment, he gets right to the point explaining just enough content to make it understandable. He doesn't waste your time. I highly recommend this class. It's the best tech class I have watched on Creative Live.
Student Work