Download & Import Images With Lightroom®
Michael Clark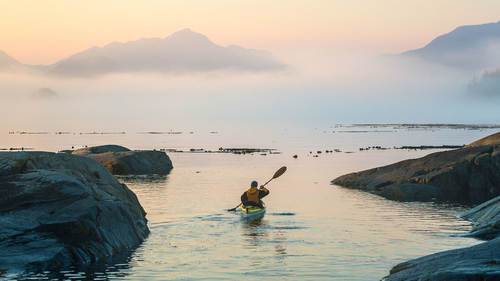 Download & Import Images With Lightroom®
Michael Clark
Lesson Info
11. Download & Import Images With Lightroom®
Lesson Info
Download & Import Images With Lightroom®
Downloading and importing images. So, let me shift + f out of that to show the entire thing, let me go back to the, panel here. And I'm using keyboard shortcuts, which, there's a few I'll use. G is grid mode, which always takes you back to the library. So, the pictures I took of Tony this morning, and we're talking about instagrams and exposure. I'm just gonna take that card out and put it into the side slot of my, I've got a 2015 MacBook Pro, and it's got all the stuff on the sides, thankfully still. There are a ton of ways to download and import your images. I'm just gonna show you the way I've done it, and tell you the reasoning why. You see right off the bat, since Lightroom is open, it actually opens it to import window, there was another piece of software I clicked off there too. There's 25 different ways, there's unlimited number of ways to download your images. In this seg-- I'm not saying any of them are bad or good. They're just what they are, I would just recommend that you ...
know what you're doing and how it's working, and where your images are going, is the most important part. Because most people that, not most, some people, maybe it might not be you, they'll use the importer, don't keep track of where the images are going, and then you never, and then you're like, "Where are those images on a physical hard drive?" So this is why I do it this way. So before I even do anything, I'm just gonna go over here and create a new folder on my desktop. If I was at my office it would be on a different hard drive, because I have hard drives attached. And these are images I shot of Tony here in the studio, so my system is, and we'll go over this actually a little bit later, by location. So Washington Creative Live, and then I put zero... What is it? It's April, 0418. So that's my naming protocol for folders is: Location, sub-location, month and year. And I don't really care about which day, because that's in the metadata of each image. We'll talk about this in more detail here in a bit, because there's many different ways to create unique file names for your folders. So, what I'm gonna do is, open that folder. There's nothing in it. And I'm gonna open this D850 folder of, off the card right here. Go to the DCIM. And go in here, and so there's, how many images were there? 39 images. So I'm going to select all, and I manually drag and drop them into that folder. Now why do I do it the old school, I'm kind of an old school guy, as you've probably figured out already. I do that because, Adobe early on, the engineers when I was in Beta tester, said, "Oh in version two, there's an issue with "the importer, so be careful." It's, for a week and a half, I'm not trashing Adobe here, they're on top of it. There were some issues a few people were seeing with the images being corrupted on import. And I'm fairly certain there's other software people out there, I won't mention names for them either, well like I said, Adobe. Adobe fixed it really fast. But ever since then, I was just like, hmm. That's not something I wanna have to deal with. That's a very small caveat. The other issue is, I usually have multiple cards. I usually have like a stack of cards I gotta download, and if I let them be imported by Lightroom, I'm gonna have to wait until it's rendered the previews and import all that stuff for each and every card. And I don't wanna do that. I wanna sit here, and just download all the images card after card or put all the cards into multiple card readers and download them. And so I do it manually. And the other thing, and I teach this in workshops, is that I know exactly where those images are right now. They're right here, there's no confusion over where they went, or the fine print on the importer. You know, Photo Mechanic is a great importer that a lot of photo journalists use. It's very similar to the import dialogue in Lightroom. Just know what you're doing and know where the images are going, that's all I gotta say. You know, figure out a process for you that's simple. So now they're in there and I can just come back and eject the card, bada bing bada boom. Voila, we're done. Imported the images, and now I need to import them into Lightroom. So, let's just drag and drop this folder over Lightroom. That's one easy way to do it. You can also hit the import key, or some keyboard shortcuts. At the import stage here, I've got these pictures of Tony. Typically I render 1:1 previews, because that speeds up Lightroom. If you have 1:1 previews selected already, if you're using some other software, it's probably got somewhat similar things. Like Capture One, you have a lot of these same options if you're using Capture One Pro. If you're using Affinity or some of these other softwares, I don't know necessarily some of these other ones that well. But there's lots of similar things. Metadata down here I have a standard template that's got my copyright info that I have inserted into the metadata of each image being imported. And then I'll probably throw in a few key words like Seattle, Washington. So that down the road, if I'm searching for images, I can actually find these through the library filter really quickly. Tony, I'll put his name in, because this is a portrait of him, and I just misspelled it. So I have to go back and, oh I misspelled it twice. Horrible typing. And Creative Live, not creative living. Although it might be a little creative. And we'll go with that. And then I'll just click import, and I'll let Lightroom build those 1:1 previews. If you don't select 1:1 previews, and you just select standard or some other thing, it will load faster, but if you're trying to zoom in, then you're going to have to wait for every image as it builds the preview every time, so it can be frustratingly slow. So one of the things in my workflow is, I have designed a workflow that is very slow by intent. Which may or may not work for everybody. If you're a photo journalist, you need to go fast. This may not be, take what you like out of this, and then make yours faster. You know, you could render standard import, or standard size previews, and then not zoom in any images, and then once you've selected the ones you want to work up, then you can make the 1:1 previews. That might be a faster way of going about it.
Class Materials
The Professional Photographers Digital Workflow Ebook Sample
Ratings and Reviews
Michael is a true professional and readily explains all of the nitty gritty issues of a photographer's digital workflow, including important things like Color Management, Lightroom workflows, Printing, and more. He is eager to answer your questions and has a thorough knowledge (after all, he worked with the original engineers at Adobe and wrote a book on it) and passion that he loves to share. He can get way deep into the subject, which I found fascinating. You can tell Michael has great experience in teaching and also likes to learn from his students. He is very authentic, honest, and direct. I highly recommend this class, and look forward to another one of Michael's courses in the future!
This is an excellent course. It reinforced what I already knew and enhanced my spotty skills with new knowledge. I really like Michael's explanation of saving the document for print and web and the importance of doing these differently. Using the histogram to show this was terrific. Each session there is some valuable gem.
This class is fantastic and is just what I was looking for! The teacher knows the subject WELL and he makes it understandable and easy to follow along. In each segment, he gets right to the point explaining just enough content to make it understandable. He doesn't waste your time. I highly recommend this class. It's the best tech class I have watched on Creative Live.
Student Work