Your Photojournalism Survival Kit
Ron Haviv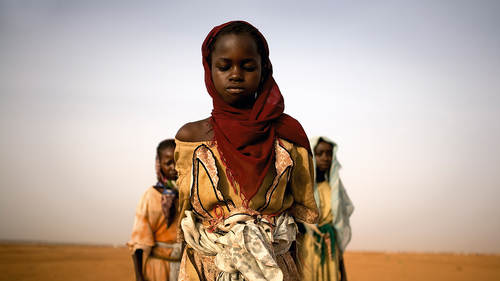 Your Photojournalism Survival Kit
Ron Haviv
Class Description
Capturing a story on film is a complex process. It demands an understanding of the issue at hand as well as the ability to condense, package, and pitch the story to a distributor. Successful photojournalists make a job of nailing down the details before a shoot and being prepared for anything.

In Your Photojournalism Survival Kit, Ron Haviv brings two decades of experience in building a photojournalism career on carefully laid groundwork. 
In this course, you'll learn:
How to identify a captivating story and organize a plan for shooting it 

How to create a budget and a pitch letter

How to plan for any eventuality during the shoot, and cope with setbacks when they strike
Ron Haviv draws on his long career for anecdotes and suggestions for aspiring photographers. He'll teach you that your assignment starts before you leave your house; planning, packing and preparing for even the best-laid plans to go awry is essential. You'll learn tricks for assessing your preparedness, safety, and support while on assignment in the field.
Your Photojournalism Survival Kit is crucial for beginners, and for current photojournalists who may need to brush up on their checklists. Learn from Ron Haviv's early-career mistakes, and lay the foundations of your own successful, impactful enterprise in visual storytelling.
Class Materials
Budget and Invoice Template
Resources Mentioned In Class
Ratings and Reviews
Thank you Ron and Creative Live for the thoughtful and expansive course. Even for a pro, the information was often enlightening and definitely inspirational. The best way to learn is from a seasoned professional who knows how to teach in an organized manner. Appreciate the support materials as well. Will be out shooting stories no doubt! All the best, Karen Ollis, Karen Ollis Photo
Ron Haviv presents his generous insights and experience in a wonderfully paced and very clearly delivered manner. Combine him with the Creative Live platform and you have a magical educational experience. I'm so grateful to attend this course. I wish I had heard a presentation like this years back; it would have spared me some mistakes. If you're sitting on the fence buy this course. Tap into his wisdom. Enjoy.
I've been a following Ron Haviv for years. Love his expressions in delivering explanations. It's amazing to see and hear from the photographer behind the photos. Well structured course. Having Kenna's facilitation makes this workshop so worth watching. Thank you creativeLive for this great sensory experience!
Student Work