Adobe® Dreamweaver® Site Setup
Janine Warner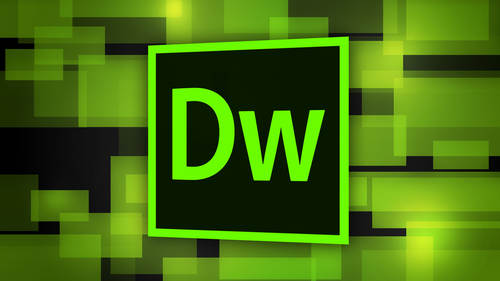 Adobe® Dreamweaver® Site Setup
Janine Warner
Lesson Info
3. Adobe® Dreamweaver® Site Setup
Lesson Info
Adobe® Dreamweaver® Site Setup
when you're new to a program like this, My best advice is don't jump into building the ultimate website. The first thing you try to dio and then flight with it all the way through. The first thing I think you should do is create something I call a sandbox and just create a place to play and experiment and mess around. Create pages. You don't even know what they are and files. You don't even understand what they are and not have to worry about it. When you actually get to building your own site, you're gonna start a completely new fresh site and build it from the beginning. So the idea of a sandbox and I always like to have the visual of the child playing in the sandbox. The idea of the sandbox is it's a place to play. And the first thing you have to do in Dreamweaver is this site set up process. So let me just walk you through setting up a sandbox. And this is the process he would go through to set up any new website in Dreamweaver. It sounds like this big scary thing. You have to set ...
up a site What does that mean? But let me show you. It's literally just a couple of steps. So if I go up here to the site menu at the very top agency site, new site and if I click on new site, I opened the site set up window. Now, in previous versions of Dreamweaver, this was far more complex when you first opened it and you may be looking for some of the other features. Most of them are over here on the left. Now they are still available all those features, but they're kind of hidden away for if you need them. And I think Adobe was really smart to simplify this process. This happened in the dream Weaver CC version. Simplify it and get down to really the crux of it all. You have to do when you're set up a site, it's give the site of name. So I'm gonna call this sandbox. Actually, I'm gonna call it sandbox to cause I already think I have a sandbox set up here. You can make a many sandboxes as you want and during liver. And that fight name is really just for your benefit, because you can have multiple sites set up in Dreamweaver. You want to give each one a separate name and then you can switch back and forth. Many of us use Dreamweaver to work on more than one website. Here's the most important part. You're selecting a folder and you can actually create a folder as you select it. So I'm going to create a new folder. You can do this a couple different ways. I'm gonna do it so you can see what I'm doing. Just gonna create a sand box and call it sandbox to again. The name of this folder doesn't really matter. This is just for your benefit. I'm gonna create it. I'm gonna make sure I select it up. Now. What I just did was created inside another folder. I don't want to do that. I want to make sure it's in whatever main folder I wanted to be in. I'm gonna put it in the Web Sites folder. Let me do that one more time. Some creating a new folder. I'm gonna call it Sandbox to, and I'm gonna create it. Now I see it's on my list. I have a folder called Websites on my Computer. You could put this on your desktop, you could put it directly in your documents folder. Dreamweaver doesn't really care where this lives. There's some other kinds of Web design where you might have to save the folder in the root directory, and that gets into dynamic design. Dreamweaver really doesn't care, so I'm just creating a folder on my computer and selecting it and saying, Choose and I've now identified. I'm creating a site that's called Sandbox to, and I'm identifying the folder where I'm gonna save all of the files for this website is called Sandbox to. So if you already have a folder created, you can just select that one. If not, you can create a new one at the same time. When I click save, you'll see it's now replaced the space over here. This is the files panel over here on the right, and now there's just a empty folder representative. As I create new pages, they'll get saved into that folder. As I add new site. They get added to this list so I can go in and select any one of these sites, and it becomes active in Dreamweaver these air sites I've already set up. This is the site I just set up. So that sandbox and you can go back in and edit it again later. And you can add new elements so you can go into the advanced settings if you know what these are, and you want to work on it and you can set up. This is also where you set up the server. If you want to conduct to a remote website and I'll show you how that works in just a moment. So the site set up process is basically just about telling Dreamweaver that everything I'm going to do on my website is in this folder. And that's important because later, when you transfer all those files up tear what server you need to make sure that you've got everything in one place in one folder and then all of the links that air relative to each other stay in the same relative location on your local computer as they are in the service. So let me show you how Dreamweaver connects to servers, and that will help illustrate this even further. And it will also show you what to do if you're trying to get an existing website off a server so you can edit it. How many of you are interested in creating a new site versus editing an existing site? Anybody here who's Are you creating a new site or or working on one that already exists for me? A new site mind would be a news site as well. Set up a new site Great. Well, if you were set the new site. What I just did is exactly what you would dio and, as I said, create a sandbox, play around, and then you might set up another new site going through exactly the same process. You just go to the site. New site option. Give it a name, choose the folder or create and choose the folder. Save it and your site is set up. That's the whole process. It's really just those three steps. And if it's a new site, that's all you do. If it's an existing site, there are all these complexities that come in, and I often get calls from potential clients and students who are kind of struggling. I got hired to build toe redo a website for somebody, but I don't even know how to get it, or I just came into a new job and they want me to do the website, and I don't know what that means or how do I start. If you don't have a copy of a site on your own computer, you can't edit it in Dreamweaver. Dreamweaver has to edit the files locally, toe work at its best. But you can use Dreamweaver to go get an existing site and copy it down to your computer. So let me show you how you would do that. So I have already set up a site, and I'm just gonna show you how it set up. So if I'm switching from one site to another right, I've got multiple sites already set up in this version of Dreamweaver. This is mine computer, and I've worked on some things in preparation for this class. I'm switching now from the site that I just set up, which had nothing in it to a site that already has a bunch of files in it. And so you see, when I switched to that all of a sudden, this files panel gets populated with a list of files and folders, so these are all the files and folders that exist in this website. Now you can get to the site management options a couple ways. You go to site manage sites, or if you're already over here in the files panel, you can go down and just choose manage sites here with Bob. And if I choose the manage sites option, this now shows me these are all the sights set up here. If I want to edit one of these, I can go back now and edit that site set up because the fundamental site set up the only thing you have to do before use. Dreamweaver is identified that folder and give your site a name. But if you want to actually interact with the Web server, you need to set up a server for your site. So if I was setting up a server on a site that isn't set up already, if I go back to my sandbox now and down here, you'll see these little icons. I can remove the site using the minus sign. By the way, removing a site takes it out of the list of Dreamweaver. It does not delete all the files on your hard drive, so just be aware of that. This little icon that looks like a pencil is the universal Dreamweaver icon for at it. So if I click on that little pencil, it will choose. Even though I have the different sites selected in the files panel, I can edit any one of these sites from the site set up process. So back in here, I could change this to a different folder. Now if I decided I wanted a different sandbox holder and I could just clean it out and keep this or I can go in and set up servers, and I wanted to show you first. If there's no server set up, meaning I'm not yet set up to transfer files to a server, then this will be Blink down here at the bottom, you'll see a little plus sign. If I click that plus sign, I open up this dialogue and there's a lot going on in this type look. But it's really not as complicated as it looks. This is all information you should get from whatever Web hosting service you use. So if you sign up with dream host or go daddy or one and one or blue host or there are dozens of Web hosting services out there. You sign up for an account with, um, they essentially rent you a little bit of space on their server, where your website can live and be public on the Internet, and they will give you and work with you to set up ah, user name and password and an FTP address so that only you can access that space. And that's the information that you're gonna put in here. So if there's no site set up, this will be blank and you click the plus sign to get to it. I'm gonna close out of that one and go into the one. I've already set up my California, um, wildlife site, the original site. And if I edit this one and go into servers, you'll see that I've already set up a server and that shows up here on the list. You can actually set up multiple servers Now. This is, I believe, a new feature also in CC. Previously, you could only connect toe one server, but Dreamweaver realized some people have a developmental server that's on a remote server, and then a staging server. Some people there many reasons you might have multiple servers. Most of us are just gonna have one. If you've already set it up again, you see that little pencil icon tells you can edit it. I click edit. You'll see. This is how you feel in that information. And once that information's fielding, you can hit this little test button. And I highly recommend that you're gonna type in the name of the server, your user name, your password. I can't give you that. That's gonna come from your Web host. It has to be typed in precisely the way they give it to you. Sometimes that means ftp that domain name dot com. Sometimes that means ftp dot host name dot com. Sometimes I'll give you an I P address. Your information might look different, but it will come from your hosting service. And here's a tip. I often get hired by people who had a website built by somebody else, and they don't even know what this information is. So I think I need access to your server and they say, Ah, what does that mean? Anything? Well, let's call your host or email your host most Web hosting services. We'll give you this information on Lee if you're the person with the credit card paying for the account. So if you have a client or a friend or your new it a job and you're asked to take on the website and you don't even know how to access it, make sure that the person who actually pays the bill for the Web hosting company is on the phone with you. And you can get most Web host to give you this information, but on Lee with that, if you just call up and say I'm the Web designer giving the info they won't play that game cause that's this is a secure issue. Once you enter that information in and again, it has to be entered precisely, pushing that little test button and getting this success. But option will just make sure you've got it right before you close all the way out of these windows and try to connect because there's so many little details to this. Now the good news is, once you get the set up, you are set. You never have to do this again as long as you're using Dreamweaver on your computer moved to a new computer, you might have to set it up again. But you set this up once, and then every time you want to connect, upload, download, everything's taken care of and that really makes it easier. So I say, okay. And I say this assuming I've just set it up and I save it and I go, don see how many windows I had to close before I could even get to the part where now I connect. So we've set up a fight. We've set up the definition for the hosting so that we could connect to the Web host. And now, up here at the top of this files panel, you'll see that there are some icons across the top, and the one at the far right lets you expand this window. And I love doing this one of using FTP. It pulls it out of that files panel, and it opens up two sides side by side. I'll show you again how I did that. So if I zoom in here so you can actually see these a little better, these little icons this one connects to the server. This one over here on the right expands. And when I click on that, it expands the dialogue, and it shows me the remote server on one side and the local server on the other side seem just a little so with this. Now, when I connect this little thing that looks like something plugging in almost looks like an outlet that connects to the remote server. And because I've already set all this up, I've already tested it. I know. It connects. Boom. Now, what you see right now is a perfect copy. I didn't want to take the time here in class to download this, but if I had set this up with a new blank folder like the sandbox and there was nothing over here, like that sandbox that was empty once I was connected to the server and I could see all the files upon the server Now, I could copy all of those files from the server into that local folder on my computer, and I'm ready to edit any existing site locally. And that steps simple as I hope it seems now really trips up many people. So Okay, I can set up a local site. But how do I get the site off the server and down here where I can work on it? How do I edit an existing site? Well, the first thing you dio is set up a local service, a local folder on your computer. Enter all the information to connect your host, use this process to do the connection and then just copied those files. And when I say copy those files literally, you can just click and drag them over like this, or you can even select everything that's on there. You can shift, click or command, click and select as many things as you want. And these buttons up here for upload and download. Make it easy. If I select download, it would pull everything down, so that process shouldn't be scary. Teoh. And once you've got that on your local computer, now you have a copy of what's on the server, and you should have carte blanc to mess around with it as much as you want. You can edit this as much as you see fit, and no, you're not going affect the live site because until you transfer those files back up to that server. Nothing's going to change in the version that's online. What I'm working on my own computer is only on my own computer. Until or unless I reconnect to the server, copy that back up and overwrite the file. That's up there. Now, remember this little button over here on the right? I can click that again and put my little files panel right back the way I like it. Scroll back out a little bit. Now notice here that actually school in one more second notice here that I can have local view or remote view even if I've only got one of those panels open. And that could be a trick if I've somehow set this to remote server and I'm trying to work on it. Dreamweaver gets a little confused because it wants to its his weight about You're trying to access the one on the server. Make sure that you keep this on local mu when you're working locally on your computer. Okay, so now the other thing that I get questions about and it's funny how some things that are so simple but not while explained, can seem so complicated. The next question I get is how do we make a backup copy of a Dreamweaver site? OK, I've downloaded this, but before I start messing around and risk breaking things, I want to back it up and you won't find a feature and Dreamweaver to back up a website Just kind of confusing. But let me show you something. If I just go over the finder, close all these things down for a minute and I have my folder full of websites here. I've put it on the desktop, so it would be easy to find. And I've got This is the original site that I've been working on, the one that I theoretically just downloaded. But I souped up a little in advance to save you waiting for that. Here's a folder. Okay, so this is just a folder full of files. Web design seems like this magical thing, but it's really just text documents. HTML is just a simple text format and image files, and maybe there's some multimedia in there. And do be careful. If you've got big videos of big audio files, this might be a very large folder of information. But if it's just text and optimized images. It's probably a relatively small meaning. The entire file size of all of this is relatively small. So what do you do if you have a folder full of something on your computer and you want to back it up, you make a copy of it, and it's really that simple. So now that I've downloaded this off the site, if I want to back it up before I start messing with it, I can just copy paste and look at that dream. My Macintosh just made a copy. If you're on Windows, you can control, click and drag it into another folder. You can copy and paste it as well. There are a number of ways, but and the same process you would make to make a copy of any folder on your computer. Now I have a copy of this site and all of the files on that site exactly the way they were. Now I can set up multiple versions of the same site. So if I go back over to Dreamweaver and I say OK, I've got the original backup. Maybe I want to keep that one pristine, and I want to set up another one. That's the experimental site. So again, I'm setting up a new site. I could just go to cite you. Cite. Let me call this X. They're a mental site in mental. Yeah, it would be nice to type that right. Experimental site. And now remember, when you're setting up a new site with a blank folder, you either create or select a blank folder. If you're setting up a site that already exists, you find the one. So let's grab this coffee now and cheers that and save. And now it's set up here. Exactly the same is the other one. But now I know I'm not gonna damage the other one messing around with this so I could open up a file in here and I could change something and put it back up on the server. Now, this one's not set up for the server yet, so I'm gonna switch back and again just to show you you could easily switch from one site to another as many times as you want. Once you've set him up, you're working on something for one client. You get a call from another and they said, Oh, can you change that thing on the front page and I say Sure, just gonna switch back over that one that I know I've set up for the server. Open up. That index page is gonna look just the same. This is a website I created years ago, and part of why I'm using this in the class is it's kind of due for a Web design. It's kind of due for a Web design because it takes up about this much room on a monitor this big, and everybody has gotten bigger in their websites. So one of the things I'm gonna show you today is how to take a site that's designed for a little bit of space. Make it work on bigger monitors if we have time again, and I'll show you a little bit about responsive design and how we're designing for all different sizes today. But if you just want to make a quick change to an existing site and this is something that people get asked a lot, I got a new job. The first thing the boss wants me to do is make a change on the front page. What do I do? OK, I followed Jenny's directions. I set up the site, I got connected, I downloaded everything. I backed it up just in case. And now I'm gonna go do the scary thing. I'm gonna change something. So I'm gonna say, you know, when I made this site, I thought it was kind of cute that the deer section was called Oh, dear, I'm kind of a Midwestern girl. My husband always gets a kick out of that. What I think, Oh, dear. But maybe that looks a little silly. Now. Maybe I'd rather say what kind of deer these are. Let's let's say these air follow, dear. I have matured. I'm a more experienced with designer. Now I will be more sophisticated. Scooper went up for your justification it, But I've now made a change to the site. I'm gonna go ahead and save that. Now remember, this change isn't reflected on the server until I transfer it back up there. So let's do that. But before we do, let's go look at it. So I'm using the chrome Web browser you can use whatever modern Web browser you choose as one designers, I recommend you use the latest versions of Web browsers toe work. And then I'll talk in a little bit about why you should test on older versions to make sure things still look. Okay, so this site actually lives online. This is a site I created purely for teaching. Thes do happen to be my photographs. I'm a little humbled here by the phenomenal talent of the photographers. A creative live. The reason I use my own photos is primarily because I have all the rights to them. And when I give you this entire site to play with, you can have them. I It's okay. I'm not violating anybody's copyright to share these images widely. So that's one of the reasons I use my own images. You can see here on the live site. It still says, Oh, dear. But on my local site now, it says followed here, and I'd like to change them. So remember, we've got these nice little icons up here at the top that let us connect to the server. And again, you can expand that so you can see both of them at once. I'm gonna expand on. Then I'm gonna connect. It takes just a second or two for dream. We were to establish that connections. Little virtual handshake, you know. Yes, you gave me the right secret word, and you can get in. And now you'll see that these two are a perfect copy of each other. Um, sometimes when you first log into a server, you'll find that you're not really in the right folder, and I want to show you that in a moment that you want to make sure that your you have a perfect mirror and you're not at a higher level on the server than the actual public Web page folder. So remind me if I forget Jim to come back in and show what that looks like in a second. But first I want to show you if you've got it all set up, all I have to do now is take this index page and note to new people in Web design. The home page, the first page of any website should always be called Index. That's not because US geeks like to torture you with words that make no sense. That's because most Web servers are set up to deliver the index page first when a browser comes along. So even if I have 50 different HTML pages in this folder. When a browser hits this folder, which ever pages called Index is the one the server's gonna give it first. So indexes my home page, and you should always name your home page index unless you're on a Windows server. And sometimes they want default and ask your service provider 99% of the time index is the right choice. So if I select this index file again, I could just drag it over, or I can use the up arrow and publish it. Now when I do this dream was gonna ask me a few questions again, kind of wondering what the heck this is. But they're really simple explanations to all these things. So the first thing Dreamweaver says, Do you want to include all of the dependent files with this page? Now I'm jumping right into this just to show you all the sights set up at the beginning. We'll get to how you build the page, but in this one page, if you think about it, there's an HTML document. Then there are images inserted, and there may be other things that are associated with this page like CSS files. And if all you do is upload the HTML page, but not the images and the other files, those images won't be on the server and your page won't look right. So Dreamweaver is watching out for you. When I update this, When I try to update this, it says, Do you want those dependent files to go with it? It's saying You want me to transfer those images and all the other things that go with it Now I know they're already there, so I'm gonna say no, thanks. I really don't need you to do that because I've already got those up there. I'm just making a little changed a text. They already live there. If I had created this page from scratch, I might say yes. And like Dreamweaver, move all that up there, and it's smart enough to keep everything in its same folder structure. If you've got things in Subdirectories, it'll put him where they belong. So cool. I think I just did that. Let's go find out. So I go back over to my browser and wait a minute. How come I don't see that change? That's kind of strange Well, no, it's not. The browser is still looking at the cached version of that page that it was looking at a moment ago until I hit the refresh button on this browser. I'm not going to see the change from, Oh dear to follow here, and that gets to another issue in Web design. That's very confusing to people. Dreamweaver creates static HTML pages. By that, I mean each page in this website is an actual individual document complete full page. If you're working with a program like WordPress or some of the other dynamic site tools, content management systems, they're not static pages there, pages constructed on the fly. And because of that, when you visit those pages, they automatically regenerate themselves with some exceptions about cashing that I get into my WordPress glasses. But that's an advanced WordPress. Simple thing to know about Dreamweaver versus many other ways to build Web tools is if you don't refresh the page and you haven't cleared the history in your browser, you won't see the change, and this is another thing. I've gotten into it clients, so the client calls and they say, Hey, can you make this change from you say? Sure, Great. I made it. It's done and they go look and they don't see the change because they haven't refreshed their browser. So if you're working on a static page site and Dreamweaver and you're sharing the changes with somebody else, make sure you tell them that they need to hit that little refresh button to see the change. Now, if you have cleared or history or you've never been to this page before, you're going to see the change it's on. Lee. If somebody's been to this page and their browser has cashed it, meaning stay that temporarily in the memory of the browser that it has to be refreshed before you can see that change clear is mud. Any questions about all this? I've been throwing a lot of it. Was site set up and connecting the servers downloading from servers. I wanted to remind you you were gonna show something if you that's good. Let's do that. All right, thank you so much. So this, like I said, has a perfect mirror copy. That's kind of handy. It makes it easy to put things in the right place. We made a change Locally. We put it up on the server. We saw that change. Okay, that's cool. Now, what I'm gonna do is disconnect, and I'm gonna just put this away for a second. I'm gonna go back into managing sites. You know, I want to show you a little bit of an advanced tip on one that can save you a lot of grief again at the bottom. Here, you see these little icons I didn't zoom in before. You can delete a current site which ever one is selected or you can edit it. So you want to make sure that you've got the site that you want selected in the list. It's whatever one's highlighted. And then down here, click on the little plus sign to edit it. You assume back out now, in this site, set up dialogue in the server options again. Select the server. Even if there's only one, you have to select it before these tools become active. And I'm gonna edit it. And I want to call your attention to the bottom here where it says root directory. And this root directory is an easy step to miss. If you don't fill in this field, I'm gonna show you what happens. So I'm gonna get rid of that. Save this without that root directory set and show you what happens. And then I'll put it back to show you the difference. So if I say that, if you assume that we set up everything that the hosting service gave us, but we forgot to put that root directory or we weren't even sure what that root directory should be. Then we go and we connect to the server and many Web servers. When you first log in, actually take you to the top level at the remote server. Notice how this looks really different now over here on the left. It doesn't match this at all, because now we're the top level where the log files for my site as well as the public files from my sight live Now again, depending on what Web hosting service you use, they may use different names here. This may say, HTML docks or Web docks. In the case of my hosting service, I happen to use dream host for the site. I use many different hosting services for different clients for different reasons. In this case, they keep all of the public files, the ones that are your actual websites served on the server in a folder that matches the domain name. So California Wildlife photography dot com is the name of the folder that all of these files actually live in. And if I want this to be a perfect match than I actually need to specify that subdirectory in the server set up in order to see that otherwise, if I just put this index page up right now, watch what happens. Come on, it doesn't want to do it. It should just go there. Say, no, Just put that one it put it up here. Now, if you put a file up here, you're not going to see it on the server. And that's another thing that absolutely makes people crazy when they're needed. This I connected to my server. I put everything in there. I was supposed to. I'm putting files up, and I don't see him changing because you're putting them in the wrong folder. You need to put them in the folder that is actually the one that's available publicly. And if you're working on an existing site, that's easy to find. cause it's the one that's already got all the files. It may have way more files than you need. Another thing I find when I inherit websites, especially sites that have built, been built organically over years. Is there meaty 300 files in this folder. There may only be 20 there, actually visible in the rather, It might be time to clean house. It's part of why it's likes to copy it all down, make a backup, go in, rebuild it. And then before I launch it, I might clean everything off that folder and just put up my new files. That's what I would do at the end of the process of rebuilding the site, which is how we'll spend most of today. But if you don't put those files in the right place, if you put an index file up at this top level, not in the right folder, you'll never see it. And it'll make you nuts so you can just delete that If you do that by accident, you could just delete it. It's not a big deal, and it doesn't really hurt anything sitting there. But, you know, I like to keep my house clean. So how do I avoid that? Well, again, let's go back over. Let's go back into the manage. Cites dialogue. Let's go back in and edit that site. Go back into that server set up. Yeah, it's a lot of steps, but it's just steps. Make sure you select the one you want to edit. Click the plus sign. Edit it. And here's that root directory and I'm just gonna put back when I copied. So remember, it's just the name of the folder with a forward slash of the beginning. So a trick that really helps if you're not sure what that should be is go ahead. Said everything else up. Log in, see what it looks like. Figure out what's the name of the folder that all those files? Aaron, copy the name of that folder. Come back. Open up, site set up. Go find that root directory and put it in there. Now, when I save, save done, reconnect, Expand that so I can see what I'm doing. There you go. And you see now it's a perfect match. Now, when I upload things like go to the right place and again for all those steps you do this once. And now every time I need to upload a file, that's all I have to do. And I don't even have to expand this. I can update a file right from here. I could just click index, click the up button boom. And it just goes, I don't even have to expand that. I don't even have to see the service. Okay. Oh, so that's the basic site set up process for a couple questions? Absolutely. A little break. Very good time for some questions, because I'm going to jump to an even more complicated process. Perfect. All right, I'm just gonna throw one out from me. This is something I always when I'm moving my files to the server, I get a papa windows that says, Would you like to also add the support files? Right. So could you talk about best practices? Because I usually say No, I'm just want to be in control personally, but you talk about best practices and what that means, and that's such a good question. And that's exactly what I was showing a moment ago. But let's do that again. So let's say let me make a change so it actually, um Ah, waterbirds, fallow deer. What can I change on the site? Song birds sing there Enough room for that. It's look at that. It almost looks like it belongs there. Okay, so if I make that song, birds sing just so you can see a change on the server. And again, I can drag this over or I can just click it and hit the up arrow and I don't even have to expand it. I can just click it here and hit the up arrow. And so this is in the new version, It says, should dependent files be transferred. That's what you're talking about files. You can turn this off if you don't like it, But that's what I was saying. That's all those extra files that if I said yes, it would transfer not just this HTML document, but all of these images would get put up there. The image that's the banner would get it up there. All that stuff would go with it. And you're saying you want the control. You want to put up what you want. That's not a bad desire. I'm a little bit of a control freak. on occasion myself. Don't tell my husband. I said that at least we have to make fun of ourselves when we learn our weaknesses. If you don't do that, make sure that you're putting them up yourself. And here's the thing that could be complicated. You know, you're you're making an update to the index page. You make an update to that first gallery, an update to that second gallery, and the next thing you know, you've lost track of all the things you've updated, and it's very easy when you transfer those files to forget to put one of those images, let me get that ugly, broken image icon on your server. So the safe answer is yes. Please go ahead. Transfer mall for me. Yeah, it's going to take more time and copy things that don't need to be copied. At least you know everything's up there if you're just changing something like the index page and you know so no, I don't need you to do this, that you've already made that change. Then it'll just take a second. It'll transfer much faster. You saw. That's real time. That's not trick video photography here. Now, when I go back to the server again. I have to refresh to see that change. And now it's a songbird sings, because all it did was transfer one simple little text document in HTML document. If it had had to transfer all of the images as well, that would have taken longer. So it's really a matter of convenience and speed and control versus the security of knowing everything's up there for you. Great, thank you. And Nathan would like to know, Is there an advantage or disadvantage to using dream weavers? Ftp versus 1/3 party won like fetch? Sure. So I have a number of FTP programs, and there are lots of third party programmes. One of the more popular ones and a free one is filed Zilla you see down here f I l e z I l l a Google dad and you'll find a program you can download for free. The basic essence of FTP file transfer protocol is just the ability to transfer files from one hard drive to another. It's set up to work over the Internet, but that's all it's doing. So in theory there's really no difference in practice. Sometimes I find that the freestanding, the third party FTP programs like File Zilla can be just a little bit faster. Sometimes if I'm really in a hurry, all use both at once. I might use Dreamweaver to upload a few things and then launch files ill and upload some other things. And I've got two connections to the server at once, and there's no harm, no foul there. As long as you're not over writing things, you don't realize you're overriding, you have. No, there's no problem to having multiple file transfer protocol connections going simultaneously. If you really want to show your stuff or you're on a deadline, you can do things that way. Uh, and sometimes when I'm grabbing stuff off, the server for the first time will use one of those tools. Get it down, copy it, clean it out, delete everything off, and then just use Dreamweaver clean and fresh. There is a feature in Dreamweaver called the Refresh Feature. You look up here and there's a feature called Comes Up Synchronized, so refresh Refresh is the things here locally. Sometimes, if you change something on your hard drive outside of Dreamweaver, it doesn't recognize it, and you'll need the refresh button just to refresh even the local files in this file panel. This synchronized button on Lee works if you have an exact copy on the server as what you have in Dreamweaver and some of us will sometimes have in this case, this site, because I created it for testing is a perfect copy. But sometimes you might have some special files on the server that you've Onley uploaded with FTP. They may be programmatically more complicated, and you may not want to open them in Dreamweaver. I've got some programmers that if they're doing really advanced PHP or Java script or things like that, like to have more control, don't want during we were anywhere near room. For the most part, Dreamweaver is pretty respectful of code. But every once in a while, somebody who doesn't know as much as a programmer will inadvertently change something. So if I have things on the server that aren't on my local hard drive in the structure, then if I use this synchronized button, I run the risk of losing. Those are overriding him because what synchronized does is try and make everything match on both. And if you're in that scenario. I described a minute ago where you've made 15 changes and now you have to upload them all. And you haven't remembered where they were. Yeah, you can transfer all those files or you can synchronize and Dreamweaver will make them a perfect match. Maybe you've deleted a few things off the server and added a few things locally. Dreamweaver will make it all match, but be careful of that option. If you have a program or putting stuff up for you, you can still use during levers features. Just don't use that synchronized feature, so that's a long answer to why sometimes 1/3 party FTP program is very helpful or can make you work faster or just give you a backup option. But there, the fact that FTP is built into Dreamweaver is so convenient. Honestly, this is how I do it most of the time. Agree me to our one more questions. You're a little one before we move on. Great. Is there a way Teoh change the time zone of your remote server? That's a question I don't even know the answer to. I'll be very honest, I would say that's probably something you're hosting service has to do. Okay, I suspect that's done on the server itself. Okay, so you might have to contact your hosting service. They might or might not honor that request. Okay, I can change the time zone on my computer, right? I can't change the times on on your computer, and I suspect I wouldn't be able to change it on a server. It's probably also for security reasons protected. But if you're using a server in England and you're in California, you might have a hard time getting them to change it. Because the other thing about web hosting you're renting a little bit of space on somebody's big computer. But they probably have maybe up to other websites on that same computer. Other people sharing that. That's why it's called Shared hosting your sharing one big hard drive with one big pipe to the Internet with a whole bunch of other people, and you might be paying $5.25 dollars a month for the right to use that little bit of space. Sort of like having a condo in a building full of condos. If your neighbors get rowdy and have a party, you're probably gonna hear it. If your neighbors burned down the building, you might get caught in the crossfire, and that's my shared. Hosting is a little bit riskier than having a dedicated server or a virtual private server where you know you're the only one on that server because your neighbors can potentially bring the server to a crawl with way too much traffic or get hacked by somebody else that brings the surgery down. Good hosting services do everything they can to prevent it, but it's one of the reasons that hosting goes down. Sometimes this one of your neighbors might be a bad influence or just a target, so that shared hosting reality is why probably most people wouldn't want to change the time zone for you because they'd be changing it for everybody else on that server. Most likely, um, it's also why I use different servers for different clients. Some of my clients need dedicated hosting their huge amount of traffic that use a lot of video or other intensive things, and I want them in a very safe, secure place. Sometimes like this. I have to say, I love the fact that dream host and some of the other companies have, ah, relatively reasonably priced service where I can have as many sites that I want in one big shared space of my own. So the same way that you could have 100 sites on one server, I can have 100 sites in my part of that server. So my dad site and my mom site and my husband's site. And yes, everybody I know has to have a website, and they all asked me to fill them. And it's nice to put them all in one shared hosting place where I can manage them together. Cool. All right, so let's step it up a little bit. So what happens if you want to use Dreamweaver to edit something like WordPress? Because then you get into this way different thing. So if I've got a WordPress site and I do, I have a WordPress site called the Handcrafted Chocolates Site, you may have seen it in some of my WordPress videos, and if I open that Oh my goodness, this is already set up and you can see that's a lot of files, but look, it's got an index page. In this case, it's index dot PHP because it uses PHP, not HTML, although there's basically HTML in the file. PHP is what does the dynamic stuff. But if I just tried to double click and open that and and and and view that and I've already got it said, I'm sorry it shouldn't work, Um, because I already have it set up in the background. It's working, But if you just try to open the average WordPress site injury liver without setting up your computer as a server, nothing will happen, or you'll see something that makes no sense. You won't actually see the file. Let me show you what I did to make that work so that you could make it. Make it make sense before I do. I'm gonna give you just a little bit of a lecture about Dreamweaver versus WordPress, and I've given similar lectures and other classes. I'll make this brief, but it's really important when you're new, to have designed to understand some fundamental differences between how during mover and WordPress work, and this applies to many other tools, Dreamweaver and news and Front page and go live. All of them work the same. They create individual HTML pages for each page on your site, WordPress and Expression engine and, um, Drew pole. And what are the other popular? CMS is at last the audience. Throw out your favorite CMS tools. WordPress triple rails, rail ruby on rails is a programming language. That's a good answer, but it's not a CMS content management system anybody wants. There's there's one I'm forgetting that's very, very popular that somebody will type in there quickly. But my point is there served two approaches to Web design static, simple pages or database driven, stored in a database generated on the fly through a template sites. And that's how WordPress works. Is Magneto Magenta? Magenta? Magenta is definitely a content management system specific to e commerce. If you want to create amazon dot com getting a Gento. If you don't want to create amazon dot com, be prepared. Magenta is a really complicated tool, complicated to the tune of, you know, weeks and weeks and weeks of training or expert programmers to really set it up, right? Yeah, Juma E. Forget WordPress, Scruple and Juna are probably the three most popular open source content management system. WordPress is by far the most popular I love during the revenues during the since the beginning, and I still use it. But I am also a huge fan of WordPress. And if you don't know one out of five Web sites on the Internet, 20% of all of the websites on the Internet are now built on WordPress. There's a reason for let me give you a quick explanation of the difference because it'll help you understand a lot of how things work on the Web. And then I'll show you how you can use Dreamweaver to edit WordPress. Isn't that awful? Yes. Okay, so I often joke that WordPress is so easy. Even actors and politicians ca musings. That actor happens to be a friend of mine, and he's given me permission to make fun of him. He also originally had a website in Dreamweaver that then got redesigned on WordPress. And that's like common path because it's really easy to edit pages. This is the interface of WordPress when you're just trying to edit an interesting page. This is my chocolate site that I created to teach WordPress those of you who don't know I love chocolate Are you awake for chocolate? You want from you ready to catch it? I just don't want I don't want to knock anybody. Look at her. She's throwing chocolate again. Wait. I haven't thrown you one yet. It's great. I threw into each person next to you and almost hit you. Let's see if I can get this right to my aim is improving. Creativelive has really improved my aim and chocolate throwing. If you don't know me, you might wonder about that. If you do know me, you're rooting me on. People were Facebook messaging me before this. Like you're bringing treats, right? Always. If I'm teaching, there will always be chocolate. So in WordPress, I created a chocolate site. I have a dream weaver chocolate site to If you really want to know, I'm an equal opportunity chocoholic. Um, this tool set and this screen actually blows it up even more is a fairly intuitive set of tools. Once a WordPress site is set up and you're just editing a page in wordpress, which is what I'm doing here. It's just a image inserted with a little bit of text above it, the tools to edit it. Look a lot like Microsoft Word. You know your center things. You align things. It's a pretty straightforward interface. Once I've set up a WordPress site for a client, I can usually teach them in a few hours, maybe even left, depending on the flight and their experience. How to make basic changes to their site. So one of the reasons that WordPress is so popular is because the basic updating of a site is as easy as it gets. But it's a little misleading because behind the scenes, the complex city and again let me open this a little bit bigger for you. The complexity of what's going on behind the scenes is far more complex than dream. So Dreamweaver to get started has a bigger learning curve. WordPress, if you're just updating a basic page and making a change is really easy. But if you want to actually create a design in WordPress, mess around with the template change the color scheme and stuff like that. You start getting very, very complex, very fast with PHP as well asi assassination, whereas in Dreamweaver you're generally just using HTML and CSS. It is possible to do PHP and Dreamweaver, but what I'll be showing today. It's just HTML and CSS, and that's all you need. So WordPress adds a level of complexity and a level of programming that is far for more difficult to learn to give you a context. If you're fairly good at learning and you really dedicate in a couple days, you can definitely get the basics of H 20 in a couple weeks. You condone really get quite far with CSS in about a month, you could get pretty good at Java script if you really put some time into it. But to learn PHP and really be good at it on a deep level, not just the shortcuts in WordPress, but really be good at a deep level. That's where people get, you know, a master's in computer science, or at least a couple of years of programming experience. To really be able to do it at that level, and to be able to do all of those things at a high level definitely takes a serious investment of time. So Dreamweaver in a couple weeks you can go from zero to building a fairly complicated website all by yourself and have all the tools you need in the creative suite. WordPress. If you're willing to settle for a really simple template, you can set up in an afternoon and get going. But if you want a highly customized design and WordPress, you either need a very experienced programmer or a lot more time invested in morning. Somewhere between those two, there are plug ins and themes you can buy and all kinds of things you can do in word for us. But it's easy to get over your head and WordPress, and it's easier to stay within the realm of what you've learned with HTML and CSS in Dreamweaver. So Dreamweaver is so popular because it makes H Mullen CSS easier. WordPress is so popular because it makes a lot of things easier. This is the site set of window in Dreamweaver. Dreamweaver has great design features, so if you're a photographer who wants to have down to the pixel total control over every aspect of your website design humanely actually happier just staying in Dreamweaver, where you can completely control your layout in each page can be laid up just the way you want. Whereas WordPress is really designed for sites for many pages look almost the same doesn't mean every page on the site has to look the same. But every time you make a new layout in WordPress, you have to create a whole new template for it in Dreamweaver. Because each page is a separate page, you can create as many different designs and layouts as you want relatively easily. So simple. WordPress is really easy to update posts and pages. Custom designs take more advanced programming. WordPress sites are more efficient for really big sites. If you're doing a blawg and you're gonna block every day, there's a reason WordPress is the choice of bloggers on my own digital family site. I originally built that enduring Weaver. I switched that over the WordPress a couple years ago because it's got hundreds of pages in it, and WordPress is great for efficiently changing hundreds of pages and managing relationships between hundreds of pages. Because they're no longer static individual pages, WordPress can give you multiple ways to display information. One of the examples that I use there is if you have a website that's all about candy, and I have 50 different kinds of candy in Dreamweaver, I'd have 50 pages. And then if I wanted another page, that was just the name of every piece of candy. I'd have 51 paid right? And if each of those sections of candy had a section front about it, I might have 57 pages right in WordPress. I could have templates, and those templates can be used in all kinds of ways. And I might be able to deliver to my audience hundreds of pages, some of them with just the headlines, some of them with just the description of the Candies, some of them with the full part of the candy. But I might only have three templates and everything else in a database, not hundreds of pages, static html pages. So that's one of the big differences between Dreamweaver and WordPress. Wordpress is also great if you have lots of contributors. If you have multiple people working on the same site, WordPress house and tools in it that allow you to manage different users at different levels. But where press also has some security issues. If you don't update WordPress regularly, you run the risk of getting hacked and because word process so popular, it's a big target. And if you're not regularly updating, then you could have a problem in WordPress and that had a level of management and ongoing work. That does have a headache for some people in WordPress, the free community of developers and the free software is a big plus in WordPress. But be aware that, you know many of us charge thousands of dollars to build WordPress sites. So if you come to me and say I want a WordPress site great, I may charge you 65,000 or more dollars to build a WordPress site, even though the programs free, because we're spending so much time helping you develop the design, helping you develop the content, figuring out how to build it in a way that's going to be as easy as possible for you to edit later. So for all the simplicity and free wordpress out there, there is a price to pay for that complexity quickly. With Dreamweaver, it's easier to create custom designs. It's great if you've already got the creative suite, you've already got it, so it's not really free. But if you paid for the sweet, you've already paid for it. If you're trying to learn HTML and CSS, I find it much easier to learn with Dreamweaver than just a simple text editor or throwing yourself in the WordPress where there really aren't the same tools. And one of the reasons that a lot of us use Dreamweaver in WordPress together is it allows me to use those great tools and WordPress to edit something. And I mean in Dreamweaver, Ted, it worked for us. You can create templates and Dreamweaver so you can set up a template and then use it to generate pages. You're still gonna have static pages in the end, but it does give you some of the efficiency of site building that you get in WordPress. And I am going to show you how to do that today again during we was not free, it's included in the creative suite. So Dreamweaver has all these panels and everything else. Somebody first get in. It looks complex, but trust me, compared to trying to build a completely custom template in WordPress, it's actually easier. In the end. Clear is mud. The difference between Dreamweaver and WordPress, the difference between how these work and that you can use them together so you can create a post and Dreamweaver and just copy it into a page in WordPress. You can copy stuff from WordPress into Dreamweaver and then copy it back. But you can set up your own computer toe work as it local server and run WordPress, and I'm gonna show you how to do that and explain a little more about what's involved with that. Whether use Dreamweaver toe edit WordPress. You can definitely do WordPress on your own computer, but it's complicated, and this is this is a little more about dynamic site. Like I said, they all had the same fundamentals. HTML and CSS are the root of all Web pages. Whether it comes from WordPress or Dreamweaver, you're gonna have basic HTML code code like here, you see, that's the open HTML tag. That's the clothes html tag HTML tags open with brackets and close with a forward slash this part of Iraq. So what this is telling the browser is start my heading one or my h one tag here and ended here. Stop the formatting associated with the H one tag. When you get to this closed and then start the H two heading to for your second level headlines and stop it there. This is a CSS style, this style says. Take that HTML tag called H one and change it so that instead of being the Times font, it's Ariel. And if Ariel is not available, Helvetica or some sound Sarah make the font size bigger. You can define font sizes in CSS and a number of ways points pixels. EMS are a little confusing, but there are more relatively styled way of doing it and then color so I can change the color. So the reason this is an aerial and blue is to show you that this style is changing the appearance of that headline. And that style ends when that tag closes so that HTML and CSS working together, you're going to see that in Dreamweaver, the HTML in the source behind the pages and the CSS represented in the CSS Styles panel off on the side but also visible If you want to go into the code, WordPress has the same HTML and CSS that it spits out delivers to the browser. The browser needs HTML and CSS to interpret and display the page, but WordPress. Also offer adds the PHP. There's some other dynamic programming languages you mentioned. Ruby on rails is another one I could add to this list. A s p dot net is very popular among Microsoft people. Cold fusion, Java server pages. All these things are very complicated ways of building websites, and they're all generally used when you want to tie and database to a Web server. And the reason you do that is so you can storm or stuff and deliver it more ways. So WordPress combines all these things you can use Java script and Dreamweaver, and we do use that sometimes JavaScript is generally is for dynamic features like drop down menus or sliders. Java is a complicated programming language. Java script is a completely different thing that is often used in association with HTML and CSS to add dynamic features like drop down menus or sliders throwing a lot at you at once. But I think until you have that fundamental, it can be really hard to understand all the things that I'm going to show you today. There are some Dreamweaver extensions. I won't go into these a lot, but I'll just leave this up for a moment. If you want to enhance the future set in Dreamweaver, you wanna have sliders. You want to have more options with drop down menus. These air four of the companies that I found that make pretty good during Weaver extensions, most of them charged somewhere between 20 and $100 per extension. And they add features very much the way you can get plug ins for WordPress. You can get extensions for Dreamweaver. They just add functionality. Everything I explain about dynamic versus not dynamic sites that I think helps people understand is how Amazon works. So if I go to amazon dot com, it's gonna have a list of books that it recommends. It's kind of funny. It often recommends. I buy my own books and I think in the Amazon to see how my books are selling, and then Amazon thinks I want to buy them. But if you went into Amazon, you probably have a very different list of books recommended for you. Based on what you've looked at the past or other products, that ability toe actually customize the page based on the user is on Lee possible. If you have a dynamic website, and I think it helps illustrate this idea that instead of static pages, Amazon doesn't have a front page. It has a template that generally says we're gonna put a banner up here. We're gonna put the product of the week here, and we're gonna put the thing that they looked at last week there. And we're going on a list of other things down here, and those things are going to be determined based on this really complicated programming that reaches into the database and pulls out the piece is appropriate for this person. So when you go to the site, Angie, you get a list of books based on what you saw last week. When I go to the site, I get a list of books based on what I saw last week. Because that page is dynamically created on the fly, the WordPress does the same thing. Most of us don't customise it enough that it changes based on each user, but it's still pulling things out of that database and delivering them through a template dynamically in a way that lets me display 50 different kinds of candy and 150 different ways, depending on how I've set it up, and that's really the strength of a dynamic site. These extensions add some of those features to Dreamweaver. There's also the Adobe exchange. If you're not familiar, this actually applies to, I think all of the programs in the creative suite, certainly many of them. The Adobe exchange is a place where you can get extensions for many of the creative suite tools. And if you just go to adobe exchange dot com, you'll find, um, you can delve into the specific program you're looking for and see what extensions they offer. The companies that I listed on the previous screen offer extensions through exchange and on their own servers. That's how I actually found them originally was through the adobe exchange, but they're big enough and developed enough. I think they warrant a little attention again. I don't work for any of these companies. I don't endorse these products because I get anything out of it. Every once a while, you might find an affiliate link on my site, but it's only because I already like the product. So finally, if you, um, if I haven't exhausted your passion for understanding how CMS works on digital family dot com, you'll find a couple of articles where I try to explain even better, I hope the difference between static and dynamic sites any questions about all that we have? I think a handful of questions kind of going back. I'm going to start with a question from Deborah would like to note. Does Google crawl WordPress sites better than HTML sites? That's a great question. Um, first of all, Google is very secretive about what he does if you This is clearly a question related to search engine optimization. And what the what the question implies, is Google In order to deliver search results, we all want to score high in Google search results. Right? Google crawls your website. So if I put 10 pages up on the Web today and then I go search for them a Google, they're probably not gonna be there yet, because until Google calls my site and figures out what they are, it can't include them in the results. Now for your CNN dot com, Google's crawling your site constantly and making sure that it's updated all the time. If you're a sight that hasn't been updated in 10 years, and you do a whole bunch updates. It could take a month or more before Google even notices. And that gets to something we call state maps, so site maps can be used either in dynamic sites or static sites. If you have a dream lever site and you want a Google site map Google Google flight map and you will find some tools that actually help you generate site maps specifically for Google. And what you do is you ask this third party service to crawl your site for you and create a document that just makes it easier for Google toe. Find all the pages in your site. You put that in the root directory of your site, and then either you tell Google or you let Google find it because it's pretty good at that, and it makes it easier for Google to search your site. So the the simple answer is, in theory, it doesn't matter whether you use WordPress or dream lier in terms of Google crawling your site in practice. Having talked to many S Seo experts, one of the things that Google really likes our sights they're updated a lot. So CNN gets crawled a lot because it's updated every few moments, right your site. The more you update it, the more Google's gonna pay attention to it. And Google seems toe like sites that are regularly updated. So if you have a WordPress site and you're a blogger and you're updating your blog's every day or every other day or even every week, you're probably getting more attention from Google than if you just build a portfolio site and leave it alone for a year. And that's why many people confined those. And that's one of the reasons, because it's so easy to add pages, the WordPress that some people perceive WordPress has an advantage with Google. All right, Another question. If you don't mind Janine and a clarification from SGS for Hana, so does using Dreamweaver take the place of using themes for your WordPress website? No, but that's a good question. What I would say is a theme in WordPress is really a collection of templates. It's the template for your front page, the template for your blog's page, and sometimes they're too templates. Sometimes they're 20 templates within a theme. It's all the design elements of a WordPress block. What I would say is, Dreamweaver can be used if you're fairly sophisticated. Toe actually make a theme for WordPress. So at the high end of programming skills and Dreamweaver use, you can create a complete WordPress theme, enduring Weaver and then use it and work for us. But what most of us do is get a cool theme for WordPress and then just use Dreamweaver to tweak it a little bit. I want to change the color of the links, or I want to change the font in the headlines or things like that. Dream Weaver is a wonderful assistant to customizing a theme. Inward, Inward cross. Great, thank you. And I think one last question before we head off to our next segment, Ari would like to know, is the trend now from most small businesses who occasionally update content pictures and such to use a CMS or from scratch with Dreamweaver. So the simple answer to that and again, it's really at the end of the day on a personal choice. If you're just creating a portfolio site, you're gonna have no more than 50 pages, and you want a lot of design control and you're already comfortable in the creative suite. Three liver, maybe exactly the right choice for you and all you need. If you're going to start a blawg and you're gonna updated every day or if you're building a site that's gonna have hundreds of pages over time or if you're building a sight for someone else and you want to make it easy for them to update later than the added complex city of setting up WordPress may be worth the advantages of managing larger sites or making it easy for other contributors on that kind of a simple answer to why I still use both for different sites and I still recommend both, depending on what your needs are and your comfort level. So if I go back to Dreamweaver, remember, If you just try to use during were to open a WordPress site and you've never done anything to set up your computer, you're not gonna be able to view those pages and think about it this way. Dreamer is really good at showing a static pages, But what WordPress has going on is this whole dynamic and actually do have just a couple more pages here in Power Point to show you dream weavers the static pages. WordPress is actually a dynamic, so everything's in the database. It gets pulled out of the database, it gets delivered to the browser. This slides a little complicated. Was trying to show three movies kind of straight shot. WordPress has this dynamic thing going on. In order for WordPress to work anywhere in the world Web server or your local computer, you actually have to have database software, the WordPress software PHP. All those things have to be installed on your computer, and you also have to have server software on your computer. Now it sounds kind of crazy when I say I want you to turn your computer into a Web server. That seems like this big scary thing, but really, a Web server is just a big computer with special software on it. This laptop is a Web server just by itself, and everything I need is on this. There are a couple ways to get all those tools because anybody who wants to work locally on a WordPress or other CMS needs all those tools. There are companies or programs like ma'am for Macintosh that combine a database program, PHP and all the things you need to make WordPress work for Windows. There's one called Wamp, or ramp server, so there's ma'am and lamp. You can google those if you need them, and you can for free, get all the tools you need to set up your computer. If you go to my website and you search for how to set up a local Web server, you'll find instructions for doing this. But I want to warn you. I think it's like 52 steps that you have to go through to set it up. It's complicated. It's detailed. If you're not detail oriented, it's not for you. But you can for free set of your computer. All that leads me to a program that I really have fallen in love with. Called Server Press, made by my friend Stephen. He was a WordPress developer who got frustrated with how complicated it was to set up computers to do that, and he came up with this nifty little program. I'm gonna show you very quickly before we go to a break. So if I'm down here, I have desktop server already installed. He has a free version and he has a premium version. Think it costs about 100 bucks. The premium version is specifically set up to work with Dreamweaver, and that's part of why I like it. What it does is put on your computer all the stuff you need to make WordPress work. And if you actually buy the version a little extra stuff to make it work with Dreamweaver, and I'm gonna show you how simple it is. So you set this up for the first time or you restart it. When you run server software on your computer, you have to start the server before it's activated and works. And when you do that, you're making changes at the system level of your computer. So you have to put in the password for your computer to make it work, just close out of the way. So I'm gonna restart that service just to get it going, and I'm gonna enable the Dreamweaver support. It's spinning around for a second. It's getting everything up and running what it does when you enable Dreamweaver support. And I'll just go into my little chocolate site to show you I had the chocolate site. Oh, it's in a different folder. Okay, um, server press puts a folder in your documents folder called Websites where it stores everything. You can change that, but that's why they're here. In here, you'll find something called the Dreamweaver Ste File. If you have the full version and you have Dreamweaver, you'll get a Dreamweaver STD file. And when you go through the site, set up process in Dreamweaver. If I manage sites or creating your site and I go into my hand cry did site, then I can just import that s t e file. So you just choose import. You go to your documents, you find the websites, you find the site that you want to work on. You find that Dreamweaver ste file and you import that in and after you dio I've already done it again to save time. All of these files will show up here. And then when you open a WordPress file and you discover it, see if I can get it work and you go alive. Yes, you actually see a dreamweaver? So a WordPress site. It's displaying a little funny because there's not enough room. I usually use Dreamweaver on a much bigger monitor than this. But in order to display it well, for you, we have to use a smaller one. So that's why I thought looked a little funny for a moment. So this is a dynamically generated page. This is a PHP page. It only worked because I turned on live you. I'll talk about that more after the break, but I wanted you to see that quick little series of steps was not just a visual trick. Once you've installed server press, it really does all that for you. And it really makes it that easy toe work on a wordpress site locally.
Class Materials
Adobe® Creative Apps Starter Kit
Adobe® Dreamweaver® Creative Cloud® Working Files
Ratings and Reviews
I love the way Janine teaches! She's so conversational - engaging, humorous, articulate. She makes the information accessible. I have read and watched several books and video learning courses for Dreamweaver and I still feel lost. Janine took some of the most frustrating components of CSS and other confusing aspects of Dreamweaver, like understanding the difference btw something as simple as margins (space outside div) and padding (space inside div), and presented them in a way that I wondered why I was ever confused. Thank you for these incredible courses. I am a full time artist/oil painter (billinmanart.com) and I listen to them while I work (and sometimes find myself glued to the screen instead of my canvas - I love learning and these courses are the best!).
Student Work