Advanced Adobe Lightroom 5 Workflow
Jared Platt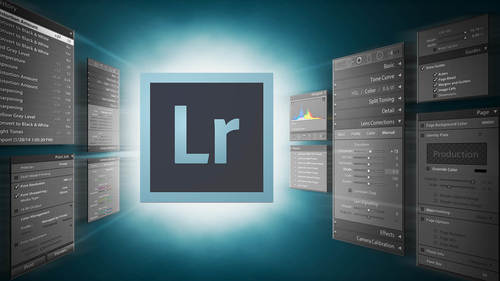 Advanced Adobe Lightroom 5 Workflow
Jared Platt
Class Description
Ready for a whole new approach to your post-production workflow? Join CreativeLive instructor Jared Platt for the ultimate three-day introduction to everything you need to know about working with Adobe®Lightroom® 5 (and beyond) to make your workflow efficient.
You'll learn a basic, seamless Adobe Lightroom 5 workflow, and also how to customize that workflow to fit your specific needs — whether you're outsourcing, taking pictures on the go, or working in a studio setting. Jared will cover ways to select and retouch images more productively. You'll also learn about automating settings, plugins, and hacks that will help you work more efficiently. Jared will also guide you through the core image adjustment techniques every Adobe® Lightroom® user should know.
Jared will give you a step by step look at his entire workflow, start to finish. By the end of this course, you'll have the tools you need to deliver higher-quality images and products while cutting your post-production time in half.
Software Used: Adobe Lightroom 5

Class Materials
Essentials Preset Collection
SnackPack Preset Collection
Presets Made on CreativeLive
ShootDotEdit Catalog Template
Ratings and Reviews
Jared is the best. Really, his class was absolutely awesome. He can teach you everything with an ease and you will not want to leave your computer untill you see the whole class. I am so happy I purchased this class, it was the best investment! Than you Jared for such a brilliant classes you bring to us.
I believe that this man has saved my life, or at the very least returned my life me. So many wonderful tips and time savers. I had never realized how much time I wasted at the computer for no good reason. He is funny, easy to listen too, and he explains in a way that can be understood. If you could only purchase one course, this is it! I attended WPPI and Jared's Platform Class and at the end I wanted more so thank you Creative Live for have him.
It takes a lot of devotion to spend so many hours in front of the computer but I found myself not able to leave the monitor. Thank you Jared Platt and Creative Live for providing this quality education and information. We also get the bonus of seeing beautiful images during the sessions. Jared is a wonderfully clear teacher. His extensive experience both behind the camera and in processing digital photography is so very evident in all that he covers in his seminars. I'm looking forward to the next time.
Student Work