Basics of Adobe CC: Photoshop, Illustrator & InDesign
Jason Hoppe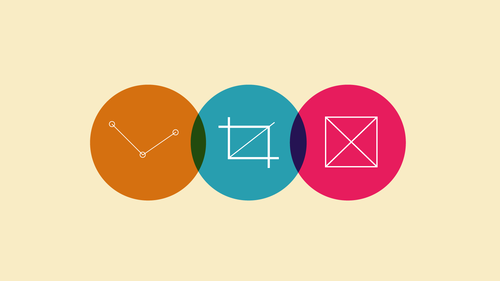 Basics of Adobe CC: Photoshop, Illustrator & InDesign
Jason Hoppe
Class Description
The Adobe® Creative Cloud is a robust set of tools that can answer any number of design needs. It can, however, seem confusing to the new user in terms of when to use what program for which project. Jason Hoppe, an Adobe Certified Expert and trusted CreativeLive instructor, is ready to clarify the process and help you dive into each of the Creative Cloud design tools.

He will teach you how to integrate Adobe® Photoshop®, Adobe llustrator® and Adobe InDesign® into a more streamlined and easy to follow workflow, as well as:


When and why to use Adobe Photoshop, Illustrator, and InDesign 




How to create shapes and lines in Illustrator




Manipulating images and basic color correction in Adobe Photoshop




Build multiple pages and layouts in Adobe Indesign



The class also comes with 13 in-depth Quick Reference Guide Bonus Materials and downloadable assets so you can follow right along with Jason step-by-step.
Learn how Adobe Creative Cloud can empower your design sensibility, work more efficiently, and save you time. 
Class Materials
InDesign Images and links
Photoshop Basics Shortcuts
Photoshop Color Correction
Photoshop Selections Basics
Shapes Paths Guides InDesign
Shapes & Pathfinder in Illustrator
Ratings and Reviews
Such an important overview that clarifies and simplifies each piece of software and its role in achieving a beautiful and organized end result. Love Jason's brilliant and funny style and I appreciate his going into the "whys" of the software design evolution so it's not just memorizing methods but truly understanding what you can do even with a eye to the future changes. Fascinating, fun and empowering! My first Creative Live purchase!
Enjoying this class immensely. Havent used illustrator properly for a while but this class is refreshing my memory. Its so awesome and it makes illustrator seem so easy! Wow wow wow! Thank you Jason and Creative live
WOW!! Jason is a very engaging instructor. It's obvious that he knows the programs inside and out. He imparts a tremendous amount of excellent material in a very short time, he makes sense and he is well-spoken with a sense of humor and he doesn't get lost in the materials and have to bungle his way out, very well prepared. I've been using PS and IA for the past several years on and off and currently have 6 on my computer but looking at going to CC in the near future. Even with that experience, he provided tips and tricks for both that were very enlightening in using them more productively. I'm not so familiar with ID and I now feel that I have a working knowledge of all three programs. I've taken Adobe classes taught by other instructors and found them rather boring to drag myself through. Jason is not boring in the least! So if you aren't familiar with these programs or are even curious about them and want an excellent overview, I totally recommend that you take this class. You will definitely not be sorry and will get your money's worth. I took this when it was offered on air free of charge. The only down of taking it free is that there are downloadable materials that are only available by purchase which sound excellent and I would like to have them, but I want to take one of Jason's other classes and can't justify the expense of this class only for the downloads, because I am familiar with the programs and would be unlikely to actually watch the class again, and there is his interactive pdf class that I am really looking forward to......5 stars and all thumbs up for Jason's instruction!
Student Work