Capturing Action in the Studio
Michael Clark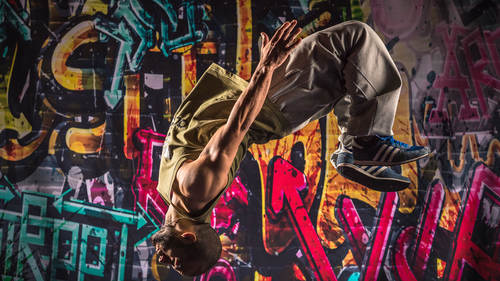 Capturing Action in the Studio
Michael Clark
Class Description
With the advent of numerous high-speed sync technologies it is now possible to freeze motion like never before. Action Photographer Michael Clark will discuss how to use Hi-Sync (HS) techniques to capture fast moving action in the studio. Working with a parkour athlete we will walk you step by step through the process to figure out this exciting new technology and discuss how it can be used in the studio and out on location.
Ratings and Reviews
This was such a cool class! My strobe skills are intermediate at best, and I learned SO MUCH! Michael Clark knows his tech, and demonstrates how to make it work best for you creatively. I definitely recommend this class to anyone who wants to learn or improve their professional lighting skills, or manipulate them creatively to light with intention!
Good video for explaining HSS and it's usefulness. With that said, if you have LED lighting (rotolight), you don't have to take one picture to try to get the shot.
Student Work