Create a Blurb Photo Book with the Book Module in Lightroom
Jared Platt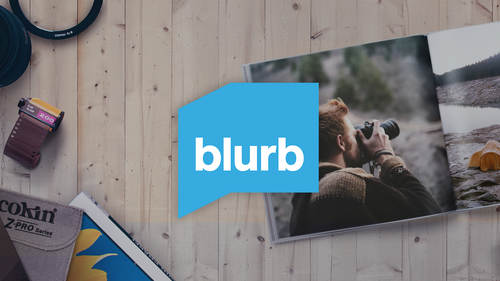 Create a Blurb Photo Book with the Book Module in Lightroom
Jared Platt
Class Description
Printed books are a great way to tell your story. Whether you want to great a book of your travel photos, a portfolio of your work, or a printed marketing piece, Blurb® is the best tool out there. In this class Lightroom expert Jared Platt will show you how to use the Blurb plugin tool in Lightroom to easily create photobooks, including:
How to decide the best format for your book 
Workflow best practices 
Organizing and editing your photos 
Using Lightroom's book module plugin 
Working with text and backgrounds 
Customizing page layouts
Blurb is a self-publishing and marketing platform that unleashes the creative genius inside everyone. Blurb's platform makes it easy to design, publish, promote, and sell professional-quality printed books and ebooks. Get started today!  
Software Used: Blurb Photo Book with Book Module + Lightroom

Ratings and Reviews
This was fantastic! I've been using Blurb for years but somehow never made the connection between Lightroom and Blurb via the Book module. This streamlines the process brilliantly (well done, Adobe!) and Jared's excellent instructions are clear, concise and it's super easy to follow his logical steps through the entire process. Great presenter. Thanks, Jared.
I have been looking for a new "publisher" for my grandchildren's birthday books and my photo trip books since My Publisher was absorbed by Shutterfly. Neither of these two offered me the photographic control I have in Lightroom. Blurb looks like a flexible option and Jared's class has given me the courage to start publishing again. Many thanks!
A very informative class. Jared did a good job getting me excited to start printing some books of my travels. One thing I found surprising however, was that particularly at the end, there were multiple sections that should have been edited out (where Jared started, made a mistake and restarted. I don't know why these weren't removed. Other than that a good class
Student Work