From Shoot Through Photo Editing: Creating a Double Exposure in Photoshop
Aaron Nace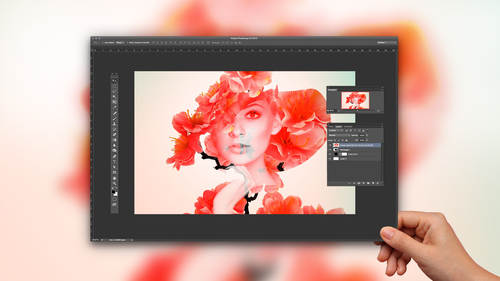 From Shoot Through Photo Editing: Creating a Double Exposure in Photoshop
Aaron Nace
Class Description
Creating one interesting image out of two or more requires good composition, lighting, and an eye for which images will work together to tell a compelling story. Aaron Nace will walk you through this process, and show you how to create double exposure images from shoot through post. You'll learn how to shoot textures that work well with a silhouetted portrait, and how to combine photos of two people to make an artistic image. Learn Aaron's tips for combining images efficiently with blending modes, layer masks, and advanced blending options.
Software Used: Adobe Photoshop CC 2015.1.2

Ratings and Reviews
I LOVED Aaron's presentation style, his wonderful humour, his gentleness and humility, his creative eye, and his extensive skills with both the camera and with Photoshop. I learned a great deal from this class, and highly recommend it. It was both fun to watch, and very informative. Aaron's friendly and casual presentation style was a delight, and helped to make a very complex subject seem quite approachable. I appreciated his willingness to share his knowledge with his viewers. I understand that it is a huge challenge to create something in front of a live audience, and maintain composure, but he managed it. Aaron's use of motion-blurred images of the mother and daughter for the composite was just very creative, and was something that would never have occurred to me. I also watched Aaron's compositing class on Feb 22, which was truly remarkable. He paid close attention to every fine detail in the scene that he was creating through compositing, including size and color tone of the light source, scale, perspective, and every last detail of the shadows to make a believable and magical image! He was very good in directing and encouraging his models during the shoot on both days, and very courteous with all the assistants. I have been involved with photography on a semi-professional level for almost 40 years, and have been doing photo editing with Adobe and Corel products since 2002.
Super inspiring, great class!
Student Work