Change Page Size
Jason Hoppe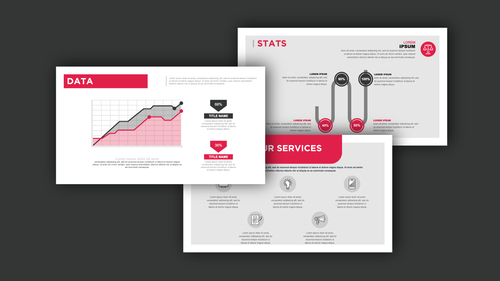 Change Page Size
Jason Hoppe
Lesson Info
11. Change Page Size
Lesson Info
Change Page Size
So we've got our rollovers and pop-ups here, we've got our 16 by nine, we've got our rollovers and pop-ups right there and whatever you can imagine you can do. You can have text pop up, you can have pictures, no matter what it is, it makes no difference. If you can select it, you can make it happen. And it all happens by using the buttons and forms, turning something into a button and being able to tell that button what to do or have that button be an actionable item right there. It does take a little bit of time and I also have a video on this with a lot more in-depth of the actual interactive part of this too and that's also available here on Creative Live. So if you want to get into those details you certainly can. It makes it a lot of fun. Along with these presentations here, what happens if you end up having to switch the size of your presentation? Well, because InDesign allows you to have any different page sizes in your files, we've gone in and we've set this all up here so that...
we've got all of our pages in here. And our pages that we've set up in our presentation here are all done using eight and a half by 11. But happens if I need to go in and I need to turn this into a different size? Well, I can do that. I'm gonna go into full preview mode here so we can see all the edges and everything else. And I have my grid structure built. Here's what I get: I had built this using eight and a half by but I need to go into 16 by nine in order to have this work. Do I have to rebuild the whole file? Well, there's certain things that I do have to do. So, what I can do is I can go to this page here that I'd like to resize or select the pages, multiple pages, I can go in and shift-click and here and select multiple pages. I can go to my Page Tool in my toolbar, and this allows me to actually change the size of my page by clicking on it. You'll notice that the page itself now has pull handles right here. Now, I got a couple different options and this is called the Liquid Page Rule where I could go in and I could scale the entire thing so it'll begin to scale all my content as I go which could be a little bit tricky. And if I go in and I pull you'll notice that it allows me to go in and it allows me to scale my page with all of my content. But it doesn't change my grid structure or wack everything out on the page. The one crazy thing with the page tool is when you resize it and you let go it always snaps back into place. You do have presets that you can set this to, so if I did want to set this to 16 by nine I could just simply choose the preset and it goes ahead and changes that size in my page, not everything, just that size which then I could go ahead and I could reassemble my content in there. If you want to go in and you want to manually change the size, you wanna make this stick, you need to hold down your Option or your Alt key when you change the size here because if you don't hold that down, it's always gonna snap back when you're done. Holding down the Option or the Alt key and dragging and then letting go, then it will resize your page and it will stick. It's quite frustrating why you can't just go in and do that. So if you do need to change that, you can do that and then go back into your master pages if you want to, of course if you resize your master page here then as you go through and resize your master page then you can get to all your content and change that accordingly. But, there are options to go in and shift that as you go through. So don't feel like you're completely stuck. You can also change the page sizes, too, because you can have a very wide page in your presentation that doesn't match all your other content. Not a problem, in the PDF it'll just fit that page to the size of your screen. So you don't have to worry about it bigger or smaller it just simply fits it to it. If you have an 11 by 17 it just shrinks it down, fits it to your screen. No work whatsoever.
Class Materials
InDesign Presentation Template
InDesign Presentation Template Slides
Ratings and Reviews
I've taken several Creative Live courses taught by Jason Hoppe. In fact, I would say he's my favorite Creative Live instructor. This course is just as successful as his other courses. I learned a lot about InDesign and presentations in general. I wish the tech was flawless in the video, but sometimes that stuff is unpredictable. He did present some solutions. Overall, I was very pleased with this class and will take more from him in the future. I highly recommend this class.
Jason Hoppe is a fabulous instructor. I have been designing for many years and I learned so much; from a time-saving way to make a grid to creating animated InDesign files that can be published online with automatic updates. Excellent, clear instructions and valuable methods for creating files. You will be so glad you ordered this class.
So great, athough the instructor should have included icons and PNGs for the student to follow along the class easily and not just the InDesign templates. Notwithstanding, really useful tips, tricks and advices to boost your InDesign knwoledge. Thanks!
Student Work