Discovering Your Creative Voice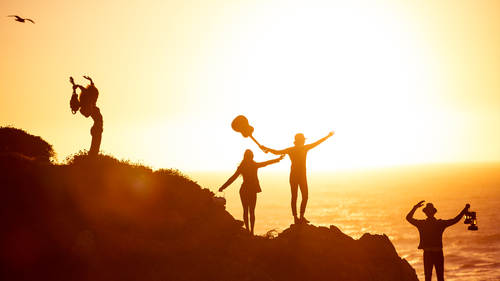 Discovering Your Creative Voice
Class Description
Creativity is what inspires every photographer to take a photo; it pushes you to expand your skills and is also what sets you apart from your peers. But how do you stay creative? What do you do when you're in a creative slump? How do you challenge yourself to continually take chances and grow as a photographer? In this unique CreativeLive course, Chris Orwig will walk you through 25 lessons that will help ignite your creative spark and generate authentic work while living life to its fullest. He will cover problems that every creative encounters and give you actionable steps that lead to solutions.
This class will guide you on how to keep your dreams alive and push you toward your fullest potential. You'll be able to go back and reference these lessons to help you grow, stay focused and be the person that you aspire to be in order to live a creative life.  

Reviews
Excellent. Would recommend this to every creative soul. Inspiring . Thank you very much Chris for this course.
Wow...we need more of Chris Orwig..His wisdom in life mix with photography is extraordinary! What a great gift I got from creativelive..that gift is Chris Orwig. thank you soo much
A fund of inspiration and food for thought. But you have to look at it several times to get it all, because sometimes Chris is speaking so exited that he speaks to fast - at least for me. And I am missing the visual stimulation and visual exercises for discovering my creative voice as a photographer.