End Your Financial Self-Sabotage
Tonya Rapley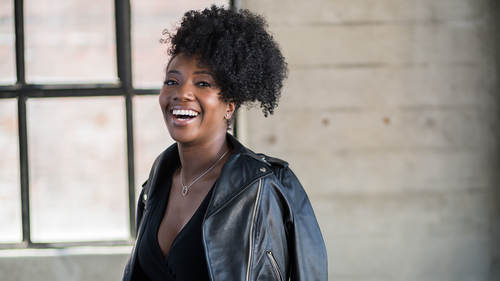 End Your Financial Self-Sabotage
Tonya Rapley
Class Description
Do you have excessive money concerns? Are you unable to control your spending? Is saving money for the things you want impossible? Many people with money issues think their problems arise from not having enough of it. But more often than not, the trouble isn't with your budget, it's with your mindset.
Most of our financial behaviors are established through observation, coping mechanisms or familial expectations. So in order to understand your money-related issues, you need to first understand the root of your relationship with money.
Author, consultant and millennial money expert Tonya Rapley will help you identify the thoughts and habits that contribute to your financial insecurities and create new behaviors that help you achieve your financial goals, whether that be traveling to faraway places or having the security to weather tough times.
In this class, you'll learn how to:
Discover the obvious and subconscious money beliefs that contribute to your money story.
Explore your financial history by creating a financial family tree.
Identify your money personality and conduct a values assessment.
Examine how your beliefs have affected your spending.
Figure out if your financial goals are authentically yours or inherited from others.
Set Your P.E.G or Personally Exciting Goal.
Ratings and Reviews
Watching this again after taking it LIVE from online (almost forgot I attended until I kept hearing my name...haha). This information is timeless and I've really come a long way since making my plan. My life partner and I moved in together since then and have drastically reduced our total rent. He is improving his credit step by step and I have made career shifts so that I get paid more per hour but work less. Feeling proud because that frees me up to build the online business I've always dreamed of. Thank you for your support and advice, Tonya! PS - Tanya is my older sister's name. She always has been great with money ;)
Tonya has an approachable, relatable, and actionable manner that ties in all elements of finances from the inside out. As someone who has immersed myself in financial education for years, I highly recommend this class. For years, I helped others make money + valued, while struggling with worthiness myself (despite being CPA and helping others generate 6-8 figures). With years of focus, awareness, and action, I am proud of where I have come. I may see clearly now alignment to values with money, and a path to financial freedom in sight in 2022-23. I loved this class and series to both do a check-up and elevate accountability and actions. I will be revisiting again monthly this year.
Great class. Very straightforward with good exercises anyone can easily do (including kids - this would be a great family project). I look forward to taking her next class.
Student Work