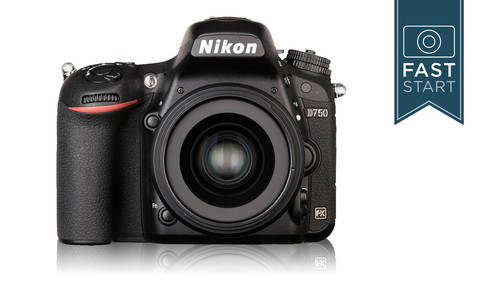 Class Description
Learn how to take advantage of the Nikon® D750's capabilities and take great shots. Join John Greengo for a complete introduction to the Nikon® D750 in this Fast Start.
You'll learn why the Nikon® D750 is the go-to camera for still and multimedia photographers and how you can get the most out all of its features and functions. John will teach you how to:
Ensure you come away with a high resolution image every time you shoot
Take advantage of the 51 points of focus within each frame
Harness the power of the camera's impressive frame rates
The Nikon® D750 Fast Start tutorial will prepare you to take advantage of each and every one of your camera's buttons, menus, and features.
Reviews
This class was well worth the money. If you invest in such a great camera, you are clearly invested in your craft. The best way to enhance that investment is to learn the camera top to bottom so you can use it to its full potential. Thank you John, this was so helpful! Now it is time to get out there and practice!