Completed Documentary Edit
Vincent Laforet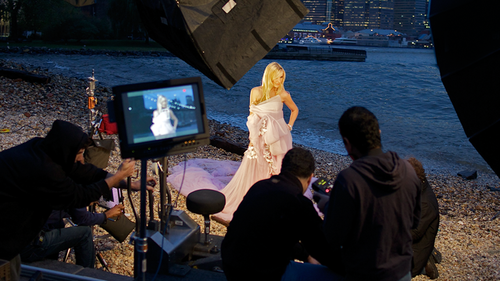 Completed Documentary Edit
Vincent Laforet
Lesson Info
13. Completed Documentary Edit
Lesson Info
Completed Documentary Edit
I like to make things that are beautiful. I'm very process driven and it's, you know, when I'm they're building it. It's about that piece. My process kind of is evolving. You know, photography has been my main thing. Sculpture has been going really well. I'm still, you know, figuring out the way that I like to work best. You know, some some people really like to make their money from their artwork. And other people like to release that pressure from an artwork and have side jobs, And I kind of I kind of do a mix of the two. Most people respond really positively to my work, and I really enjoy that. But it's I do enjoy the counterpoints of of people on their reaction and interesting experience. In New York, a guy wanted to like, really engaged me in art, speaking just like make up stuff that I didn't mean, and I'm starting to work more conceptually than I used to. But I think it's funny when people wanted to find their universe based on your like just make this convoluted story that isn'...
t necessarily there. Which doesn't mean that it isn't for other artists. Your presence to the peace effects it and it affects you. And it's sort of this this loop my name is Miguel Edwards, and I am an artist.
Ratings and Reviews
Great Workshop.. Totally worth it, for the sheer amount of Information and seeing everyone work together, seeing the master himself at work and breaking down each and every aspect of film-making while shooting, so people like me can learn the Magic of film-making. Loved every part of all 3 sessions.. Awesome CreativeLive ... Awesome Vincent Laforet.. Awesome stuff, to everyone involved, including the ladies asking "interweb" questions and the creative live camera crew.. Also, when and where can we see the final product shot on Session / Day 3... "Choice"..?? Thank you..
This is, without a question, the best education model I've experienced. The small snippets of details, the interaction, the experience, was indescribable. I don't know how to thank you enough....especially after winning a prize! [Hugs]
Hi guys, great series, nice educational tool, especially when you in remote places. Just wondering where is session 2, since i paid for all, cant find it. anything on that? Cheers bvkfilms@gmail.com
Student Work