High Volume Photography
Mike Fulton and Cody Clinton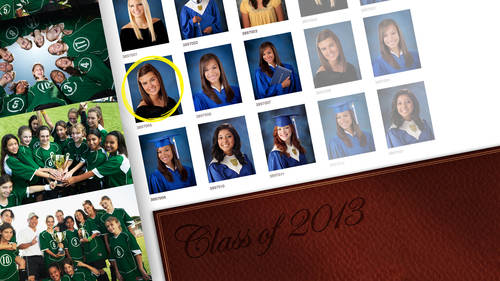 High Volume Photography
Mike Fulton and Cody Clinton
Class Description
Remember the childhood excitement of yearbook photo day? You can bring that same joy to your clients — by taking your photography talents to schools, events, and sport leagues. From yearbook portraits to little league photos, high volume photography is a great way to multiply your revenue while providing a highly sought-after service.
Join veteran photographers Mike Fulton and Cody Clinton for a two-day workshop that will show you how to break into the high volume photography market and streamline your workflow — from setup and processing to hosting and printing.
Mike and Cody will teach you how to pitch clients, build your business model, and walk you through setting up a high volume photo shoot. After this course, you will be equipped with the skills and knowledge to become the preferred photographer in your community.
Class Materials
Break-Even Sales Goals.pdf
BID SAMPLE - Sports League.pdf
Making Your Own Photobooth.pdf
Volume Photo Shoot Checklist.pdf
FotoVelocity Special Discount.pdf
Lighting Setup for Elementary Kids.jpg
Standard Lighting Setup.jpg
Workflow and FotoVelocity Process.pdf
TriCoast Resource Guide.pdf
Ratings and Reviews
just finished the class.... Although alot of great information in there, I thought there were a bunch of times where they talked about getting to certain things but never really did. The way they showed the work flow was kid of all over the place and I dont feel they gave a good demonstration of fotovelocity. I also felt like when it went from one video to the next it seemed like there were things were missing, It wasnt like they just picked up where the previous video left off. I am also upset that I did email tricoast and asked some questions and never heard back from them. All that said, still a good course and would still recommend it because there is still alot of great information in here. I also purchased the speed light workshop Mike did that I highly recommend. Best Wishes to you all....Rich
This course is very comprehensive and full of valuable information for anyone wanting to get into High Volume Photography. We have been doing this type of photography for 5 decades and still found many great ideas to improve on what we do. However, this class was produced in 2013 and although I am not certain as to the current circumstances of TriCoast, it appears that Cody and Mike are no longer in business together and because of this, the FotoVelocity program (which in my opinion is the greatest program for what we do) is no longer being offered. Regardless, this program is worth every cent of the purchase price. My hope is that new versions of FotoVelocity will soon be available. In the meantime we are still using the current version and it still works great. It literally saved our three man high velocity studio thousands of hours of pre-/post- production work. We are a small town operation which provides photos for schools and sports in our local area to over 27,000 clients a year.
I just bought this class and I've watched few episodes already. So far its a great resource for who is interested in High Volume Photography. I've noticed him mentioned about the school accepting his proposal and signing the contract, etc... I was expecting have at least a PDF sample of the contract he uses, so I could have a general understanding of what should be included on that contract. I hope he could include it here... Thanks Paulo Jordao
Student Work