Class Introduction
Tony Corbell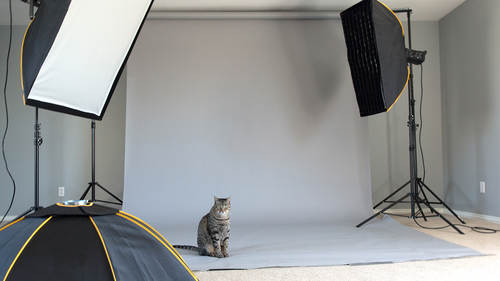 Class Introduction
Tony Corbell
Lesson Info
1. Class Introduction
Lesson Info
Class Introduction
Thank you. Thank you. Doing great. How you doing? Great. It was the last great day yesterday and I got some good rest. So watch out. So, yeah, it's gonna be a good day, I think. Well, yesterday we had folks that were joining us from all over the world. Seemed like every continent. Let us know today where you're joining us from, but before that tony let's talk a little bit about the home studio starter kit and what it is that you're going to teach people in this condensed class. I think that for me, when we started talking about this initial concept, the idea was in my head was how doe eyed dispel a little bit of fear, uh, in people that are wanting to do this, I don't even know where to begin. They don't know where to start. I know there are pros that air leaving the commercial building and going into their home, and I also know that there are new photographers that want to build a new business, and they don't want to go out and get a new building. They wantto start in her home, and I'...
ve got a room and so they wanted begin, but they're a little bit uneasy on where to start. That's where this whole concept sort of came from and certainly it was arlene and I spend lots of time on the phone talking this through and then with jim, of course. And, uh but yes. Okay, we it basically comes down to let's. Just try to talk about all the details involved. And if you still want to do this, and if you do here's a way to get it done, you know, so that's what the point is, I think I think so. I mean, you need to have the basis of knowing what all is involved, just like with knowing what all the tools are, what the light is all about so that you can then take it and turn it into what works best for you and that's it it's it is a very personal thing, it's. Every everybody's going to be different, everybody situation is going to be different. Uh, pam shared with me a drawing of what her studio space looks like in her home. Uh, good news is she lives very near me. I can go by and take a look at her place. But there are people that have everybody's rooms, little different shaped and different sized ceiling heights big and some are low and some are troublesome, and some are great, so it's, just a mix, so we're going to be talking about all that. And, in fact, in the second segment of today, we're going to see tony in a space that we've created here that mimics an eight by eight foot space. So that's, always the number one question, how low of ceilings can write, shoot it. Yeah, I think yesterday everybody was watching me in this very beautiful, large studio here, sitting at home going, well, yeah, it's, easy for him, he's got all that space. Yeah, we're going to talk about having no space, all right, contestants like so well, let's, do it, tony, thanks for being there. Taking away. Thank you, thank you.
Class Materials
Essential Home Studio Gear Guide.pdf
Bonus Materials with Purchase
Ratings and Reviews
This was my very first course at all, and it was a great one from the beginning. I never thought I could gain so much fun from my limited small space at home. Thanks, Tony! (And thanks to folks of Creative Live)
Havent used my studio gear for a little while, and last time i did, i just shot too flat with no shadows, this was a really great refresher, love the attitude and the language used, worth it! a must if you are new to studio lighting, including sppedlights, got some good info for when i use a speedlight outdoors in sunlight. thankyou.
I've been lucky enough to see Tony present in person and enjoy his CL courses. Love his courses!
Student Work