3 Meetings You Should Have Every Week
Justin Kerr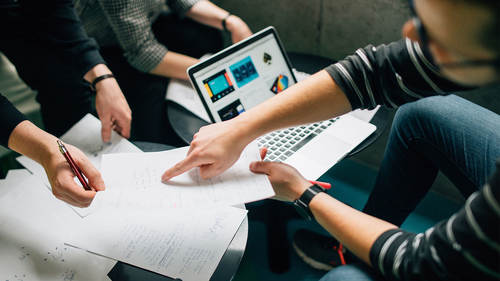 3 Meetings You Should Have Every Week
Justin Kerr
Lesson Info
9. 3 Meetings You Should Have Every Week
Lesson Info
3 Meetings You Should Have Every Week
There's only three things I want you to do every single week. I want you to meet with your boss every single week. I want you to meet with your direct reports every week. And I want you to have a team meeting every week. Now when it comes to meeting with your boss every week, it has to be on the calendar, it has to be scheduled. You run the meeting, you come with the report, you put the bullet points in, and you get the answers you need, it's your meeting. It has to be scheduled. Saying that we catch each other in the hallway does not count, that's different. That can be a plus one, but you have to have a scheduled meeting with your boss. Remember what I said at the beginning? If you don't have this, demand it. If your boss keeps changing it on the calendar, find a time that works. You have to have this meeting because if you're gonna be a good boss for your team, you need time with your boss. The second thing is you have to meet with your direct reports 'cause you have to be available...
to them. I feel like we've gone through that, you understand that. You have to make time for your team members. And you can never cancel that meeting because that meeting is saying this is our time, and this is your time, and I'm giving you my time. If I canceled on you, I'm literally saying I don't respect you, someone else or something else is more important. So above all else, protect these direct report meetings. And then the last thing is you wanna bring everyone together. It's important to have a sense of we're all in this together, we're sitting at one table. Don't miss those opportunities. Depending on your job it might be once a week. It could be every two weeks. I like once a week 'cause things move fast, and you want to keep people up to date. Even if it's 10 minutes, even if it's a standing meeting so it can't get bad, 10 minutes together to look each other in the eye and be like oh yeah, I forgot, we're all on the same team. That is so valuable and everyone has 10 minutes, okay.
Ratings and Reviews
This class is awesome! I love that the insights are both digestible and actionable. I found that the tips are quite simple but have an enormous impact on both the leader and the contributor. I'd recommend this class to anyone who wants to be a better team player.
Justin Kerr's content was amazing. Super interesting and highly engaging.
Very interesting and detailed. Great tips easy to apply.
Student Work