Why Less Is More: Tune In and Turn Off
Marc Goodman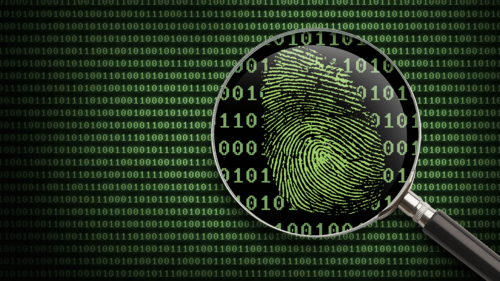 Why Less Is More: Tune In and Turn Off
Marc Goodman
Lesson Info
10. Why Less Is More: Tune In and Turn Off
Lesson Info
Why Less Is More: Tune In and Turn Off
This is another great way to reduce your cybersecurity threat by 33%. And to show you how, I'm going to draw another example from the world of safety. How many of you remember the old fire triangle? We probably learned about this in grammar school. It basically says in order for you to have a fire, you need oxygen, heat, and fuel. Move any one of those things, right, no oxygen, no heat, no fuel, there is no fire. It turns out that there is a version of this that I think we can use in cybersecurity. And it comes down to threat, access, and vulnerability. And right here at the center is where all the risk is. If you can remove one of those elements, then you can remove your cyber risk. And the one that I think that you can control is access. There's lots of threats out there, you can't do anything about there. And there's lots of vulnerabilities in all your software, you can't do anything about that. But you can block access. And that's what I wanna focus on. And one of the great ways to...
block access is to turn off your devices. I know you may be think, no, I couldn't possibly turn it off, I'm going to die if I can't Tweet at 4 a.m., or Snapchat or Instagram, whatever it is. You don't have to do that all of the time, but let's just take one example. When you sleep, if you just went ahead and turned off your computer when you slept, for those eight hours, you would be off the Internet. The bad guys can't reach out and touch you. You've now reduced your cyber risk by yet another 33%. 80% here, 85% there, 99.5%, 33%. It all adds up to make you vastly more secure in your digital life. Of course you can do this in Macs and you can do this in Windows, just turn them off. Now many of you are saying, Marc, I don't wanna turn off my computer. I have all my stuff on my screen, it was open and my browsers... I get it. I don't like it, either. There's another way you can do it. Just go ahead and turn off your wi-fi. Just click off your wi-fi. If you happen to be connected to a LAN, pull the plug in the back. Right, when you're not using it. You may only be on your computer, not at work, but at home, just a few hours. If it's offline when you're not in front of it, massive reductions in your risk. Now one other thing I want to point out here both in the Mac and in the Windows version is, don't confuse Sleep with Off. If your computer is asleep, it is connected to the Internet and it is making thousands and thousands of connections in the background. Don't think Sleep will accomplish the same thing. Okay. Not only do you need to do this for your computer, but you need to this for your various different mobile devices. Your mobile devices has all different types of ports and services that you may not be using. And if you have them open and on when you're not using them, there are security implications. And I wanna give you an example from Nordstrom's. It turns out, that if you have your wi-fi on, Nordstrom's instituted a program where they were going to track all of their users precisely, down to the square foot. They wanted to know how much time you were spending in ladies underwear, how much time you were in cookware, so they could sell you more stuff. And what Nordstrom's did is at some of its stores, when it ran this experiment is, it put up a sign that was about four inches tall at the mall entrance wall, which was 37 feet high, and you were supposed to see it there. And what was amazing about it is, it said basically, if you walk into our store and your wi-fi is on, you consent to being monitored in our stores. So we're used to crazy shrink-wrap forced regulations on us in the software world and the terms of service, that 30,000 words we have to sign to open up a PayPal account or a Facebook account or a Twitter account, none of us reads, enforces all different types of bad rules on us, that is now coming to the physical world. And what Nordstrom's did in this case is they said, you wanna come into our store? You consent to being monitored. You don't wanna be monitored, turn off your wi-fi or don't come into our store. Not many people probably saw this sign. I want you to understand that your wi-fi on your phone has a unique address, it's called a MAC address. And every wi-fi device, whether it be your home computer or your smart TV, has a unique MAC address. And that's what people are using to track you, whether it be governments, police, or mostly, advertisers. And this is coming in to our physical world. There was an example from London just a couple of years ago where a company paid to install beautiful new trash cans all over the city of London. And hidden inside of them were spy hardware devices that tracked the MAC address of every mobile phone that went past it. And it was taking data from your phone 50 times a second. Right? And it could actually tell what type of phone you were using, how fast you were walking, whether or not you were standing in front of the butcher shop. Did you look at the new display at Macy's? All that type of thing. So if you're walking around with your wi-fi on, not only can you be hacked, but also, you will be tracked. The same is truth with Bluetooth. Turn this off. The same is true with your Personal Hotspot. Okay. Turn them all off. Each one is a window or a door that a bad a guy can walk through. When you need them, put 'em on, when you're done, turn them off. Now, here's something where just for fairness and equality I'm going to talk about Apple a little bit, because they did something recently that I don't love. In iOS 11, for reasons that I truly do not understand but I find incredibly maddening, many of you may be used to swiping up on your phone and seeing the control center and being able to turn off your wi-fi and Bluetooth there. Up until iOS 11, meaning 10 and before, when you did that, if you turned on your wi-fi, it was on and if you turned it off, it was off. For reasons I truly, truly do not comprehend, Apple has changed that. So when you turn off your wi-fi here in the control center, it's not actually off. And when you turn off Bluetooth here, it's not actually off. If you swipe it off and think it's off, 24 hours later there's a clock and it clicks back on. Why they're forcing people to be connected against their will, I don't understand. There's a ton of negative press stories about this. But the important thing for you to know is, if you really wanna turn off today your wi-fi and Bluetooth, don't do it in the control center. You actually have to go back into settings like the old days and do it. Okay. So turning off your devices is really key. When you're not using them, turn off the ports. Turn off the services that you're not using. What you're doing is blocking windows and doors from bad guys being able to come into your life.
Class Materials
Adobe Stock Get Started Download
Your Purpose Focused Digital Protection Plan
Ratings and Reviews
Marc's class provides an excellent road map for making your online life safer. He provides clear examples and great resources that makes it easy to implement better personal security against identity theft and all manner of online scams. He's funny and engaging, and extremely encouraging. It was easy to go home and implement his plan. It also gave me the tools I needed to help my elderly mother safeguard her online presence as well. Great class, I highly recommend it.
Marc not only is a true and leading expert in cyber security, he also has a great way of teaching through a mix of compelling story telling and concrete "to-do's". The class is both compelling and extremely useful. I cant believe that this is not a required course at every high school and university. These are the real life skills we all need and Marc makes the complicated accessible. Great teacher, great class! I highly recommend it!
Great course! This has given me so many tools to be able to better secure my digital life. I am eager to start implementing this info. Marc went over a serious amount of material in a one day class. It would be great if he does more classes at creative live. Thank you so much. I just turned on auto updates for my laptop operating system software!
Student Work