Class Introduction
Mike Hagen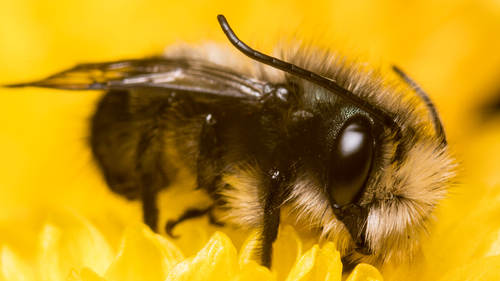 Class Introduction
Mike Hagen
Lesson Info
1. Class Introduction
Lesson Info
Class Introduction
(applause) Thank you, thank you very much. I'm so excited to be here today. This is all about macro photography. We're going to cram in as much as we can, into an hour and a half. And, I'm going to show you as much as I can about macro, shooting small stuff, bugs and flowers and plants and all the little things that are really interesting and fascinating to us. Macro photography opens up a whole new world, something that you've really never paid attention to before. I would encourage you all to try it. I would encourage you all to find something that's interesting and small and just explore it from a bunch of different angles. Cause, you'll be amazed at the world that you're going to create, and the world that you're going to find. Macro photography can be very specialized, and it can take a lot of gear, and I have a lot of gear here today on set, but I don't want to really overwhelm you with, like oh my gosh, I have to buy all this gear to do great macro work, oh, to the contrary, I...
've got some stuff here that's like pennies on the dollar, inexpensive stuff that you can use to create great macro photos. So, that's what today's all about. Today's about showing you the gear, today's about showing you some techniques. And, I'm just going to cram in as much as I can and we'll open it for questions later on in the class, so that you guys, if you have specific questions about some gear, I'm happy to answer those. So let me show you where we're going today. I'm going to click forward. We're going to talk first of all about lenses and cameras. So I'll talk about, macro lenses and what makes a good macro lens and what lenses you don't want to use. Also talk about camera settings, what types of, what do you need for ISO, and shutter speeds, and apertures and tripods. I'll talk about tripods and gear after that. So I'll talk about support, and I've got a bunch of fun little toys here to show you how to support your camera, to get nice and stable shots. And then, towards the end of the day, I'll talk about depth of field control, and what that means, in terms of getting the front of the thing in focus, to getting the back of the thing in focus. And, I'm also going to show you this really fun technique it's called focus stacking, and that uses a blend of hardware and software to achieve. And, it's not as scary as it sounds. You call can do it, everyone here, if you've got Photoshop or a computer and a macro lens, you can do this focus stacking, and I'll show you some examples, some real world examples of how to make those look great.
Class Materials
Focus Stacking in Photoshop
Ratings and Reviews
This is probably the 30th class I purchased, and the first I watched in full. I like the instructor. He is funny, engaging and obviously knowledgeable. I don't shoot marco and was expecting and introduction, and that is what I got. Lots of good info on gear and techniques. I am excited to try some of his ideas!
I learned a great deal. Taking photos and attending classes prior to this class. He showed examples of both bugs and flowers. Yes, he did use a Nikon camera but it is unrealistic for him to show all the examples that he did with several different brands of cameras! I have a Canon 5DM4. It doesn't have focus stacking yet. But I did learn that they applied for a patent. So it is coming. If you are doing studio work, the focus stacking is built into the Canon software that comes with the camera. For lighting I have the Canon macro flash that fits around the lens. I have the 100mm and 180mm macro lens. Just received Canon's two extension tubes today. They did work with the autofocus and camera settings. I thought his style was approachable. My macro work is all about flowers. His flower examples were on point. All in all, it was a solid class presented by someone who enjoys his work! PS The iguana's eye photo was stunning!
Student Work