Shutter Releases
Mike Hagen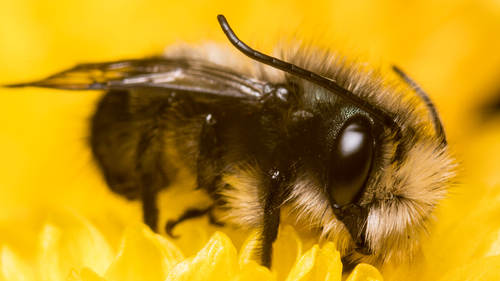 Shutter Releases
Mike Hagen
Lesson Info
7. Shutter Releases
Lesson Info
Shutter Releases
Let's talk about now triggering the camera. So when you're taking photos by hand and you're pushing the shutter release with your finger, you're shaking that camera. You're actually causing the whole thing to vibrate. Even when it's on a nice, sturdy thousand dollar tripod like this, if you take your picture like that, you're shaking the camera. I encourage you to not click the camera from this position. Rather, what I want you to do is to use a cable release or a wireless remote and I'm gonna show you three different types here, of course, varying costs. The first one is just the cable release. You can find the OEM models from Nikon or Canon. This is a Nikon model, it's called the MC and I think this one cost me retail something like $50 or $60. But if you look online on all of the shopping sites that we all know and love, you can find something like this for probably $8.00 to $10.00. And what it does is, it plugs right in here to what's called the 10-pin connector, just like that. Th...
en when I take a picture, microphone, yep. It's just an easy way to take shots so you're not shaking the whole camera system. So that's one way and it doesn't have to be very expensive. The next way is an infrared remote. Most of the DSLRs now, like the Canon, like the Rebel series and then the Nikon, cameras like, you know the 5600, the D7200, those types of cameras, they all have an infrared receiver on the camera body and then we'll take a signal from an infrared remote. This little button here, you just push the button, triggers the camera, voila. Ten bucks, I think $12 for something like this, probably the least expensive, lowest technology way to go and it's not even very fiddley. I mean, it very rarely breaks down its operation. So, infrared remote. The next one, the next type of remote is this. I know it looks the same, but this is actually a radio trigger. It actually uses radio signals rather than infrared and radio's always more reliable than your infrared remotes. So, I suggest doing something like these little radio triggers if you want real consistent results. So, I just screw that one into the 10-pin like that and get it all connected. (camera clicking) Cool. And it'll shoot from the other side of the room. That's great and what that allows you do do now, let's say you are photographing some bug on a flower and you're waiting for that bug to come back to the flower. You can set up the camera and get it all ready, then you can move far away and so that bug's not intimidated by your presence and then you just start shooting when it makes sense. That's what I'll use here for the rest of the class, is this little remote. That's the radio trigger. And that's not $10 or $12 dollars. I don't remember how much that cost, but I'm gonna say a hundredish, maybe, $150, somewhere in that range. A there's other manufacturers that also sell that type thing.
Class Materials
Focus Stacking in Photoshop
Ratings and Reviews
This is probably the 30th class I purchased, and the first I watched in full. I like the instructor. He is funny, engaging and obviously knowledgeable. I don't shoot marco and was expecting and introduction, and that is what I got. Lots of good info on gear and techniques. I am excited to try some of his ideas!
I learned a great deal. Taking photos and attending classes prior to this class. He showed examples of both bugs and flowers. Yes, he did use a Nikon camera but it is unrealistic for him to show all the examples that he did with several different brands of cameras! I have a Canon 5DM4. It doesn't have focus stacking yet. But I did learn that they applied for a patent. So it is coming. If you are doing studio work, the focus stacking is built into the Canon software that comes with the camera. For lighting I have the Canon macro flash that fits around the lens. I have the 100mm and 180mm macro lens. Just received Canon's two extension tubes today. They did work with the autofocus and camera settings. I thought his style was approachable. My macro work is all about flowers. His flower examples were on point. All in all, it was a solid class presented by someone who enjoys his work! PS The iguana's eye photo was stunning!
Student Work