Landscape Photography: Capturing Adventure
Ryan Resatka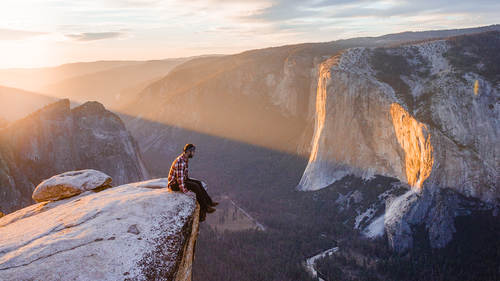 Landscape Photography: Capturing Adventure
Ryan Resatka
Class Description
AFTER THIS CLASS YOU'LL BE ABLE TO:
Plan and research for your most photographable experience
Scout your locations and determine the best time for shooting
How to incorporate people into your composition
Considerations for sunrise and sunset
Gear solutions to keep you trekking without the weight
ABOUT RYAN'S CLASS:
Get out and explore and capture amazing images as a part of your memories. Adventure Photographer, Ryan Resatka, will take you in the field as he explores and captures one of the most incredible National Parks. He'll teach how to research and plan your trip in advance so you understand the park guidelines, how to prep your lodging and maximize your success. He'll walk through his process on a variety of different locations from lakeside to vistas to show how to work through any situation. He'll teach how to direct, style and work with people to add different compositions to your landscapes. Ryan likes to stay on the road and shooting, so he'll talk through packing and gear essentials to keep you ready for any photo opportunity that greets you on your journey.
WHO THIS CLASS IS FOR:
Adventure photographers
Travel photographers
Landscape Photographers
ABOUT YOUR INSTRUCTOR:
Ryan Resatka is an adventure photographer based out of Los Angeles, California who has a passion for the outdoors and traveling. His passion for adventure has allowed him to work with a variety of world-class brands, companies, and tourism boards. Whether it be the arctic tundra or a tropical beach, Ryan captures the absolute best content for companies that allows them to engage with their audience and consumers. 
Ratings and Reviews
This is actually a question....regarding "park guidelines". Will you cover what permits are needed, costs; and most of all "insurance". I'd like to take my photography "pro", but these "hoops" appear to be confusing and expensive. Is there any way around them? Or to get the cost down to reasonable? I live in Nevada near Death Valley and travel to California often.
Student Work