Lifestyle Newborn Photography - In the Home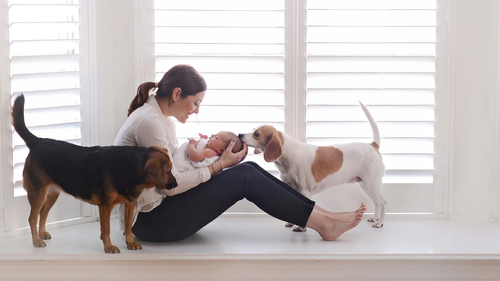 Lifestyle Newborn Photography - In the Home
Class Description
"This will sound sappy but I feel like this class changed my life." - Ambrai5, CreativeLive Student 

"This class is worth every dollar spent, every minute used, and especially every soul-wrenching moment you take to delve deeper into your why and your what and your how." - Kerry K, CreativeLive Student
Documenting the first days and weeks of a newborn baby is often as stressful for the photographer as it is for the parent. Knowing how to handle the baby, capture all that is in your shot list, and keep tired parents calm and happy is often overwhelming. Join Emily Lucarz, as she walks you through how get started in newborn photography by taking the photo session into your client's home. Emily's passion for newborn photography will teach how to incorporate not only items in the home into your photography, but also how to capture natural moments that document real memories in the baby's first few weeks. She'll cover: 
How to photograph in natural light no matter how dark or bright the room is 
Prepping the parents before you get there so your photoshoot is relaxed 
Poses and safety tips that work great for the newborn baby and for the family 
Incorporating young siblings into your session 
Marketing yourself as you grow your clientele and your portfolio 
Pricing and Sales that don't overwhelm new parents 
By the end of this course, you'll have the tools and techniques to capture images that are not only memories but become art in your client's home.  

"As a newborn photographer with an established studio business model, I cannot wait to infuse what I have learned into my style and incorporate her business genius into my session and pricing structure." -Jenn M, CreativeLive Student

"I have been struggling in my area with marketing lifestyle sessions as it's just not big here yet. Feeling a little down and wondering if I should keep going. This class not only got me out of my slump, but it also gave me the direction I needed." - BALPhoenix Photography, CreativeLive Student