Making Money with Music
Randy Chertkow, Jason Feehan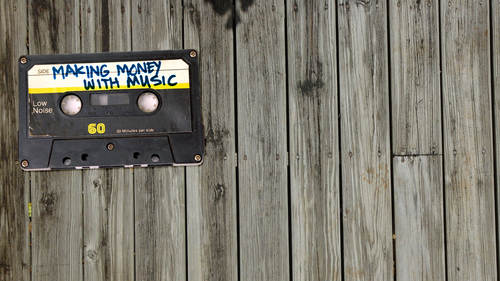 Making Money with Music
Randy Chertkow, Jason Feehan
Class Description
In today's tech-driven world, it's easier than ever to record, distribute, and market your own music, but what about actually making money? During this course, longtime industry professionals and best-selling authors Randy Chertkow and Jason Feehan take you step-by-step through their proven techniques for establishing steady revenue streams in the music business.
Drawing on their combined experience of over 32 years in the industry, Jason and Randy will teach you how to rise above the rest, landing your music on all the popular radio stations, selling your albums in stores, making the most of digital distribution, and licensing your music for commercials and movie and TV soundtracks. You will learn how to maximize the money you make from your music and minimize the money you spend promoting it.
Jason and Randy also outline how to set up the right support team through networking, giving back to your fans, and identifying the right collaboration opportunities. By the end you'll have an extensive playbook for making money from your music and scaling your business.
Class Materials
Chapter 1 of The Indie Band Survival Guide 2nd Edition.pdf
Master Class-Be Heard.pdf
Master Class-Starting A Music Business for $0.pdf
Mixing Your Music For Licensing.pdf
Ratings and Reviews
As robust a blueprint as you're likely to get anywhere. Applicable to every genre and with the growing importance of authenticity to fans, this is the way you start, maintain and grow your music business free of corporate intervention. Great job guys!
Absolutely fantastic course from start to finish. I thought i knew most of the tools, methods and ideas of the modern musician - but i was wrong. This course filled me with food-for-thought and instantly inspired me to do more and try harder. Well worth it. Thanks guys!
One of the best classes I have ever taken as far as how to make money in music. I highly recommend this for anyone who works in the music field as an artist - manager or independent label.
Student Work