Masters of Photography
Meet Your Master
Steve McCurry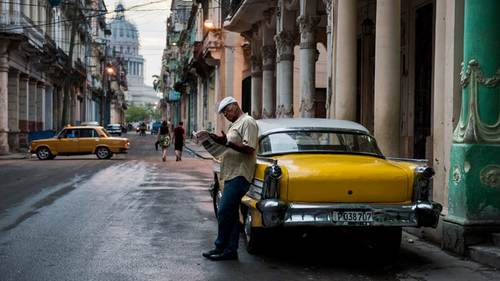 Masters of Photography
Steve McCurry
Lesson Info
1. Meet Your Master
Lesson Info
Meet Your Master
(gentle piano music) I think the great thing about photography is telling stories about humanity, about people and the planet that we live on, and then to share those stories with other people. (gentle piano music) This course isn't about how to use your camera, it's not a technical course, it's more about developing your eye. It's about finding those interesting pictures that tell great stories. (inspiring music) I like to explain a little bit about how I find these stories, and hopefully you can learn from my experience.
Class Description
Steve McCurry has been one of the most important voices in contemporary photography for more than thirty years. Masters of Photography is bringing Steve's class to CreativeLive to share the learnings from his iconic career. Steve will teach how to:
Find a subject to photograph
How to shoot in all types of weather condition
Understand the light at different times of day
Improve your compositional skills
Blend into the environment so that you can capture impactful street images
Use his 8 key tips in order to capture the best portraits
Watch and learn with Steve as you accompany him through the fishing villages of Portugal and in the vibrant streets of Havana. See for yourself how he creates images, as he shares ideas and experiences, and explains how to make great photographs. Steve will also suggest some projects for you to try for yourself.
You can use any device from camera phone to DSLR...it's all about the image and storytelling.
Ratings and Reviews
Student Work
Related Classes
Reviews
For me this is not a class, is more the photographer talking about his photos and his experience. It is a little repetitive but I enjoyed. From Masters of Photography I loved Joel Meyerowitz's class and I recommend it strongly. In case you need to choose.