Other Influences
Steve McCurry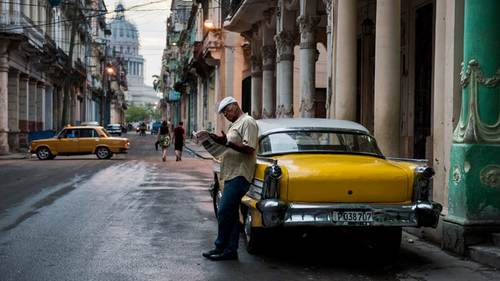 Other Influences
Steve McCurry
Lesson Info
5. Other Influences
Lesson Info
Other Influences
(soft music) One of the books which really influenced me as a young photographer starting out was a book called Photographs and Anti-Photographs by Elliot Erwitt. Each picture was just magical, each picture told incredible stories often with great sense of humor. Since joining Magnum I've gotten to know Elliot Erwitt who's an incredible human being, we've traveled together and we were on a book tour in Australia. And he has such a great, elegant eye. Tells great stories in a deceptively simple way, and he's just one of the great photographers I think of all time, I really recommend looking at his work, he's made probably 20 or 30 books. Some of Elliot's best photographs are of his family. These are two pictures he took of his wife and his child in the bedroom and you can see the baby and the mother. And it's again, you don't have to travel far, you can photograph your family, you can photograph in your neighborhood. These pictures of Elliot's are sort of human and tell such great sto...
ries and often people don't photograph their families, sometimes they're the best pictures, to photograph friends and family. You're there, you're close, you're intimate with these, and it's the best, you can make some of the best pictures just working close to home. I think the greatest thing I learned from Elliot was just simply watching him work and seeing things that he would stop and observe and be fascinated by. And you realize that there's great pictures everywhere, you just have to be attentive and you need to be curious, and seize the opportunity when it presents himself, so that's what I really learned from Elliot was just really watching him walk through the airport and photograph things which, maybe I missed or not seen, but he saw, he had a very keen eye, great sense of observation. (soft music) Another influential book that I looked at early in my career was Minamata by Eugene Smith, and this was a book about how a company in Japan had been polluting the water and this contamination was creating a lot of birth defects and he was very passionate against this, what was happening and he went there to document that story and one of the photographs that he made while covering Minamata was I think, one of the great photographs of all time, and there's no picture which embodies the quality of compassion and tells the story of a mother and a child. So this is the picture which I think is just one of the most amazing pictures I've ever seen. The love and compassion this mother has for her deformed child is profound. Unfortunately, when Eugene Smith passed away, the estate went to his wife, who made a promise to the mother and to the family that that picture would never be, ever be published again, and to me it's such a tragedy because that picture really tells an incredible story and such a sense of compassion between this mother and this deformed child and to me it's one of the great travesties in photography, that we can't actually see that picture anymore. It's no longer able to be published. (soft music) This book, The Americans, again was a huge influence, not only on myself but probably every photographer who's looked at it since. There was a way of, this road trip across America, and it was this really poetic way of looking at the world. It wasn't really about great composition or great light, but it was about great stories and about people and humanity, and this is what makes it so special is that the way his looking at the U.S. as an outsider and making these kind of wonderful comments, this sort of critique of American society I think was a really seminal work in photography that still today, as you look through the pages, there's so many incredible pictures. In fact, I'd like to pick one. This is this incredible picture of a black nanny with this white child, in Charleston, South Carolina. And, you know, you can imagine, you kind of in a way make up your own story about the picture of this child who's privileged, being cared for and loved by this black woman, and the expression on the child's face is so ambiguous and yet in a way kind of frightening. It's quite astonishing, this expression. Let me find another picture. Another one of my favorite pictures of all time is this elevator operator in Miami Beach, and there's this very pretty, young woman who's opening the elevator, she's an elevator operator and she has this kinda lost, melancholy, lonely kind of despair. It's a very kind of a sad picture in a way, but yet I think it's full of emotion, full of life and full of truth, and you just kind of, she wishes she could be sort of anywhere where she's imagining something in her life, but one of the great things about photography and art is that you can interpret a picture, you can make up a story, have some fantasy about giving it meaning, giving it purpose, and it can be your own story. Maybe sometimes your story is better than the actual story itself. (soft music)
Ratings and Reviews
For me this is not a class, is more the photographer talking about his photos and his experience. It is a little repetitive but I enjoyed. From Masters of Photography I loved Joel Meyerowitz's class and I recommend it strongly. In case you need to choose.
Student Work