Photographing Children
Steve McCurry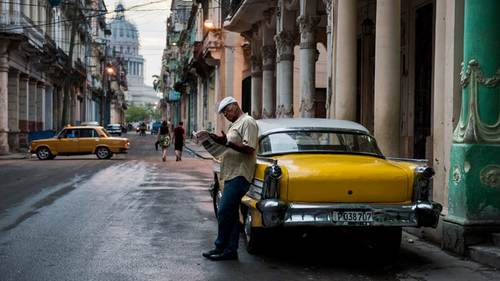 Photographing Children
Steve McCurry
Lesson Info
17. Photographing Children
Lesson Info
Photographing Children
(solemn music) Of all the people to photograph, different ages, men, women, children, one of the most challenging is photographing young children because they have their own mind. They're uncontrollable. Often you have very little time when they're concentrating with you. So I find working with children, interesting we all love children. But photographing them can be extremely difficult. So it's best to have your camera already sort of set. You should be prepared. Sometimes a child will decide that they're tired of being photographed. And that's the end of the story. (emotional dramatic music) This picture I made in Mumbai, of this boy covered in red power was during a festival. It happens during the monsoon. During this festival people dance and sing. They were moving down the street in this festival. I saw this boy. All of his friends they were all painted with this sort of red powder. And I thought they really look quite dramatic. So I asked him. I had a translator. I said can I t...
ake your picture? And so he very intently looked into my lens in a very serious sort of inquisitive way. So I photographed this boy on a porch. There was this indirect light coming in. He was in the shade. It was a soft light. I thought it was a really interesting coincidence that he was red and the wall was green. It was just one of those happy coincidences where this kind of color palette really works well. I photographed another boy in the background which gave the picture a bit of depth. I turned the camera to get, there was some red marks on the wall. So I thought there was a nice sort of balance and harmony in the composition. Particularly that boy in the background, in the shadows. I though that was a nice sort of compositional device. I snapped off a couple pictures and then they ran off and continued in the festival. So again, it had to be very quick. I didn't make more than a couple of pictures. But I was very happy with this sort of kind of very festive occasion yet there is this sort of seriousness in the boy's expression. I thought it was a nice sort of sort of a dichotomy if you will. (soft marimba music) I was down in a Tibetan settlement in South India photographing this Tibetan community. I noticed this one small monk. He couldn't of been more than eight or nine years old. But he had this very sort of, I don't know almost seemed like an enlightened being. He had this very interesting kind of look. So I asked him and I asked his people he was with, if I could photograph him. So they agreed, sure if you want to that's fine. So I wasn't sure where to photograph him. So what I did was they were walking down the street. Once I got permission, I realized okay now. When am I going to photograph him? Let me wait until I find the appropriate place, maybe an interesting background or maybe a porch or maybe some kind of a place in the shade. So we walked for a few minutes. And when I came to a place which I thought would make the best picture, then I said okay, lets go make the picture here. So I had permission five minutes prior but I thought well let's wait and find the right location. So sometimes, if you're with somebody on the street and you ask them if you can make their picture, it's maybe good to walk with them wherever they're going, until you find the right suitable background backdrop, light whatever. And then say okay, can we make the picture here? And I think you'll find that sometimes makes a good result. I like the color palette. I like the red robe. I like the blue background. I think that he had this cord. This yellow cord around his neck which again is a nice dash of color, is something which he had on. But it think it really works well for the picture. Sometimes you're looking for pictures which, and sometimes things happen magically. Sometimes things just occur. It's just a surprise. Sometimes it's just a coincidence. But sometimes you're grateful for those gifts that you get in the right color scheme. I think the intensity of this picture, this expression is due to the boy being more serious. More himself. And not sort of a big smile. I think he was actually a very serious novice monk. And I think this more reflects his way of life and where he sees himself in the world. And his sort of Buddhist practice. I mean sometimes a smile is exactly right. It's great to have people that look happy and but sometimes it's also good to have people be more themselves. More natural, more at ease. Maybe more serious. And I think that you can arrive at that place more by time and patience and staying with somebody, maybe talk to them, creating a particular mood, by just conversation. People often are self conciouss and have been embarrassed about being in front of the camera. I think with time, with conversation, making them relax. if you have certain confidence, put them at ease, I think you can find a place when they become more comfortable, more I don't know, more kind of a real moment as opposed to sort of being giddy and laughing and silly. So when you're making a portrait of somebody it's good to try and stay with that person and get a range emotions. Photograph them, as their expressions change. Maybe you could talk to them. Make them more comfortable. You might want to take several pictures because people initially may be uncomfortable, may be awkward in front of the camera. They may be embarrassed, being photographed in the street. So you wanna make them comfortable. Put them at ease. And maybe take several pictures, not just one or two. Often, with one or two pictures, you can't get into a rhythm and get into a place where when you start making your selection, you have a choice. You always wanna go through your pictures and sometimes people's, their expressions change. You wanna be able to have, go through and look and see how the photo session evolved and find a picture which you feel tells the best story about them. (soft piano music) well we're just outside of Havana, in this sort of suburb. It's really interesting they just have this performance of these young girls who are, it looks almost like carnival in rio. They're probably nine or 10 years old. But really lively. Lot's of energy. Great vibe. And it's sort of a community event. We're here in the town square. It's just a really wonderful sense of community here. I photographed all these little girls here. It's great. People are hanging out, relaxing. And it makes some really interesting pictures with these little girls dressed up in their costumes. This is a picture I made in Ethiopia in the Omo valley, which is one of the most fascinating parts of Africa in that they still kind of maintain their original culture and their traditions. They had this sort of, they paint their bodies, and now it's become more. It's becoming. Cell phone towers are appearing. There is public transportation. And a lot of tourism. So this way of life is changing rapidly. And in a few years their traditions and the way they adorn themselves will probably be lost forever. When I made this picture I was trying to find people in the group where I could isolate them so that they would be coming kind of graphically more interesting. When there was somebody off on the side or someone that could compose the picture so that they weren't all kind of lumped together. I wanted to isolate that one child so that there would be one group on one side and another group on the other side. But this was just a question of walking around and trying to identify people who were kind of separate from the group. You'll notice that this picture was made in a kind of more of an overcast cloudy situation, which is really where I like to work the best. I think the slow contrast kind of more muted approach, works better in color. Perhaps some black and white. More of a contrast. Bright sunlight might work, but I think in color it works better in many cases when the light is more muted. Baby thing. No, no, no, we're just gonna. Look at the baby. That's a sweet thing. We just met these mothers and their children and I was here with my wife and Lucia our daughter and it was sort of a nice friendly way to meet people on the street, especially if you can do it as a family. And it's a great ice breaker, cause immediately you had this connection, you had this sort of a kind of a bond because of the children. Look at all that hair. I would really encourage. If you have a family, you have kids, take them. They're a great ice breaker. They're a way to kind of get into a community, on the street. Everybody loves children. And if you have your children with you at your side I think it's a great asset actually to travel with your family. So take your kids. I think it'll make some great pictures as a result.
Ratings and Reviews
For me this is not a class, is more the photographer talking about his photos and his experience. It is a little repetitive but I enjoyed. From Masters of Photography I loved Joel Meyerowitz's class and I recommend it strongly. In case you need to choose.
Student Work