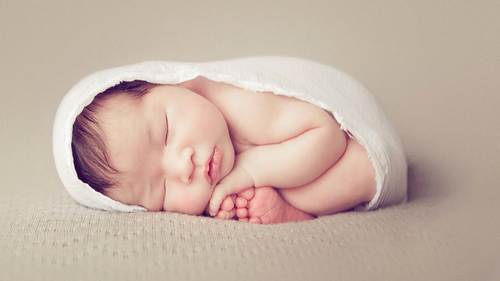 Lesson Info
Newborn Shoot: Twins
Posing newborns is a delicate art. Capturing those stunning images that will live on in a family's photo album forever is a stressful job. But those who can safely create a comfortable, professional experience are well rewarded.
Join Australian Creative Photographer of the Year and newborn posing specialist, Kelly Brown, for an exploration of the art of newborn photography. This class offers in-depth lessons and demonstrations of all of the key components of a successful newborn business.
Kelly covers essential basics like using creative props and vital safety measures and the more complicated tasks of working with parents and building trust. You'll build the confidence and skills necessary to expand into the profitable world of newborn photography.
Get detailed instructions on how to succeed in both the business and creative sides of newborn photography with award-winning photographer Kelly Brown.
Reviews
I have been a photographer for years and just recently decided to transition into the realm of newborns. Safety was my number one concern before learning all the other important details and Kelly does an amazing job teaching safety and comfort while also going into the best ways to get the perfect shot. I have taken away so much knowledge and she explains it in such a fantastic, comfortable manner, I urge anyone looking to begin newborn photography to purchase this class. Completely worth the investment, I will go back and rewatch again and again while continuing to learn and grow. Thank you Kelly and CreativeLive.
I am so amazed. I am a newborn photography vendor and a brand new photographer. Right now I am doing photography for fun. I wanted to learn all the in's and out's of Newborn Photography before I went and charged people. I want to be the best at what I do first. Also, wanted to know what actually goes into a quality session. Especially as a vendor point of view we don't necessarily know what goes into everything, and how our props are used. I have to say I have learned so much already. And I have only watched Day 1 of my purchased course. Worth every single penny. Kelly and Creative Live thank you for making it affordable to learn. I have been following Kelly's Photography page on FB for quite some time now. It is amazing how passionate she is, and how that passion spreads through out her course. I wish one day I can attend a live workshop in the future. I would purchase every one of her workshops. I have learned everything I need to know to get started, marketing, editing, planning....
My first granddaughter is going to be born in Aug and so looking forward to trying all of these great and wonderful ideas. Who knows..this might be the beginning of a new career...since I do boudoir now. Thanks Kelly...you were wonderful! ps..thanks for sharing your Mother's day with us and sharing that beautiful family. Best wishes and Thank you again.