Pooling Resources
John Keatley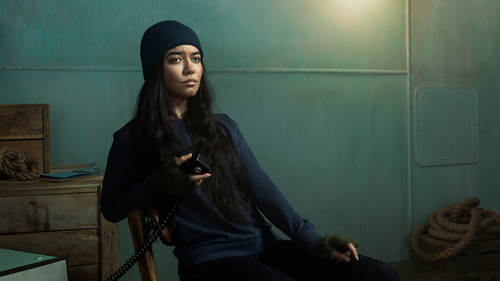 Pooling Resources
John Keatley
Lesson Info
12. Pooling Resources
Lesson Info
Pooling Resources
So let's talk about pooling resources. We've talked about some lofty stuff but how can we do this kind of on scrappy budgets? Some of this we've already, we've jumped the gun and talked about this a little bit but you can work with other photographers. You can trade services, maybe there's a hair and makeup artist who really wants to get some really stellar beauty images in their portfolio and they don't have that. And if you're a hair and beauty photographer, that could be a really good match. So that is, that kinda stuff is great to work with people and then, in addition to both of you getting what you need, you're also learning each other and then hopefully, when the jobs come in, that's mutually beneficial. 'Cause you keep working with each other. My team, unless I'm traveling and can't bring everyone, feels like a family. We know each other, we can joke with each other. We've worked together so we know what it feels like to have success and we know what it feels like to have strug...
gle and work through that together. So trade services. And again, even when you do, I can't stress this enough, even when you do have the resources, it still takes hard work. It's never gonna be easy. And you need to take baby steps. Alright, I think we're gonna, we're gonna jump into Q and A? Yeah, we definitely have some more Qs and so grab a mic in here but we're talking about, this is a question from Turtlicious. Hello from Germany. Turtlicious. Turtlicious from Germany. Do you offer, we're talking about the trades and such but if you were to do this kind of personal project and then after the fact, get paid for it, is that something that then people expect to then get paid as well, say the model or the art director if they were part of that team and then it turned into something? Yeah, I mean it just depends on the situation. I mean, I think obviously in a situation where, there's some situations where if you did a personal shoot and the model was not paid and all that kinda stuff you can't license that image to a client without the model consenting and getting paid for it and stuff. So yeah, I mean, I think it's really important to communicate up front what the project is. There's personal projects for me where it's like I'm self-funding it so I'm up front, I'm asking for people to work with me sometimes in those, like I don't have a lot of money but I can pay this much for a model. Someday, my goal is to sell this in a gallery. I don't know if it'll happen but that's the goal so that's what I want to do with this. Does this work for you? You just have to communicate that up front as best as possible. I think there's been times in the past, before I understood communication and I was just kinda flip with it. Like, ah, let's create something and then later an opportunity comes up, you've just gotta be mindful of that as best you can, so. Great. Great to know that that's possible. Yeah. That those are real conversations. I mean there's a project too, I guess, I have a personal project that I do where I create iPhone portraits of people where it's just literally me taking portraits of people with my iPhone. There's no gear, no crew, nothing. And it's just for fun and we've been approached by companies who have wanted to license those for advertisements and we've had to contact the people in the pictures retroactively and say are you interested? We could pay you this much. Would you be willing to sign a release? And some people have said they didn't want to do it and some people said sure. And then you just deal with it that way but you couldn't take those pictures and license them without their permission. The agency wouldn't even pay you anyway 'cause they wouldn't do it until they had a signed release.
Class Materials
Keatley Keynote Presentation
Casting for Nautical Shoot Video
Ratings and Reviews
What an amazing show. I'm so happy that I could be a part of it. It was so great to see John at work and in his element. I learned so much from watching his process from beginning to ending. So many questions have been answered. I feel more confident, to get myself out there and create and make work that comes out from my imagination. I will definitely be keeping a journal/notebook with me at all times. I would also like to suggest that we have another course for John Cornicello, home studio. I'm curious to see what John is working on in his studio.
It's amazing to watch and understand how this great creative professional work. There's a lot to learn about with his production process. For me, that lives in Brazil, is a major opportunity to enjoy this class.
Wow! There's just so much great information in this class. If you've ever wondered what it takes to produce an environmental portrait, this is the class for you! John did a superb job of taking us step-by-step through his process. From model casting to set building, lighting setups to culling; it's all here. He even wraps up the class with next steps and how to put it all together. He gives the knowledge so you can take it to a place you can create your own magic!
Student Work