Dissecting Non-Verbal Communication
Stacy Pearsall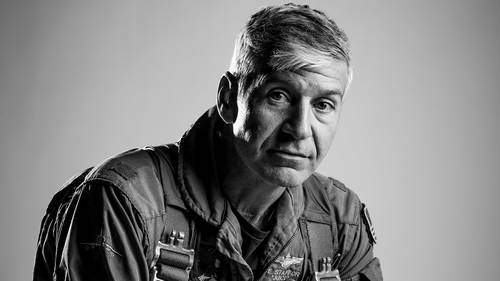 Dissecting Non-Verbal Communication
Stacy Pearsall
Lesson Info
2. Dissecting Non-Verbal Communication
Lesson Info
Dissecting Non-Verbal Communication
So today, we're going to talk a little bit about body language. Before I do that, I want to introduce to you my ... Sidekick/colleague, Charlie. (Stacy whistles) Hey, boo! He's over there passed out, holding up the fort. Charlie is my service dog. As I said before, I have a traumatic brain injury, spine trauma, so he travels everywhere with me. And he's just gonna sit there and keep an eye on me and make sure everything's okay. So say hi, Charlie, good boy. Okay, go back to sleep. Right, interestingly enough, we aren't the only ones who have the instinct of body language, and how we perceive it. Charlie watches me, and if he notices something out of the ordinary, he'll be like, "Okay, something's different, I need to go check on her." But we do that with each other, too. A lot of body language is inherent. We're born with that. And everything, despite what we're saying, the words that are coming out of our mouth, every moment of the day, we are transmitting a message about who we are. ...
This is really, really interesting. Even when a person is standing absolutely still, the person's body is telling a story. With each and every individual I meet, we meet strangers, and perhaps we have this persona that we project, this idea who we think we are. But only our loved ones who've known us when we're feeling gassy on the couch and see us at our most raw, right, the real us ... (audience laughs) Will say, "You're kinda different in public." It flips a switch, like my mom, callin' you out mom. My mom had this, we had conversational voice, right? And then she'd answer the phone, "Hello." I'm like, what just happened? That was my mom's persona. But each and every one of us has some level of that. So I have a technique where I'm observing. Later in this course, I'm going to talk about how we can use these small perceptions and use parts of conversation and observation to get down to that nitty gritty, to better understand that, let's talk a little bit about what we say without words. Observing somebody's non-verbal cues and gestures will help us ultimately understand who their personalities are. There are these little leakages of emotion, the true person coming through, and then they're like, bring it in, reign it in, you know what I mean? So there's, I've met stoic men, most hardened, battle-worn men, and they're like, "I never smile." And I just wait it out, and suddenly, there's this leak. And it's very small, it's something like this. (audience chuckles) That's when I know I have them, and I've pushed a button, and that's the smile button. That's the 'I'm gonna break that barrier down' button. So we can learn to touch on these non-verbal cues and how to have them emote those non-verbal cues when we're having them in the studio, k? So let's talk about gestures and how revealing they can be. Now ... How many of you are fidgeters? You got a fidgeter. What's your ticks? Like when I'm in the office, I'm a pen clicker. Oh no, oh. Or a fiddler, I rattle it or something like that. Do you realize you're doing it? Not right away. Right, it's almost sub-conscious. Mm-hmm. Do you feel like you're doing it to relieve tension or that you're trying to stay on task and so you're trying to concentrate, Mm-hmmm And you're just kind of fidgeting? On task, yeah. Okay, yeah, thanks for sharing that. So fidgeting is a symptom of anxiety, right? Or perhaps there's, you're trying to focus your energy a little bit, and so it's a way to kind of keep your mind on track. Also, some people find that ... fidgeting is also a way, like if you have children, and you've ever watched your children, they're like, "Did you break that lamp?" And they're like, "No, that wasn't me, it was the dog." It's 'cause they're nervous, and it's true, they broke the lamp. But then there's also a symptom, another sign of anxiety, which is scratching. Has anybody ever given you, like, this kind of news that just makes you clasp your face, and you do the nana, you're like, "Oh, wow"? Or you've seen people who kinda go -- (making static sound) Or they're like, "Oh man, this sucks." Scratching is a sign of anxiety. It is also a sign of anger, so when somebody gets angry and they shuffle through their hair, that's a sign of distress. Scratching is also can be a sign of sort of self-soothing, which I'm going to talk about next. Soothing can come in a number of different ways. Now I was just talking to somebody yesterday who says that she sort of massages or picks her cuticles. Anybody a nail picker? You can admit it, it's okay. I do it from time to time, and I do it sub-consciously. But even something as small as a gesture of, sort of, messing around with your cuticles or something as big as, and I do this -- sorry, microphone touch. I do this notoriously, and not because I just have a neck injury and I'm constantly in pain, but I find myself that it's habitual, for me, self-soothing, when I'm feeling fatigued or if I'm feeling over worked or stressed, I turn to self-soothing, and that's something as simple as just massaging my neck. So if you see somebody kind of doing this number, or you see them doing a little self-massage, they're uncomfortable, okay? They're feeling a little bit anxious. They're feeling vulnerable. For me, if I'm in a little bit of pain, I may be feeling uneasy because of that pain, and so it's a self-soothing. Then there's another facet of that, which is rubbing. Rubbing is not only a self-soothing thing, 'cause it could just be this sort of methodical massaging of one hands. But it's also coincides with anticipation. We ever know something really awesome is coming, like you bought five or six lottery tickets 'cause it's up to $589 million, and you're sitting there at the TV and you're like, "Come on, numbers!" And you're waiting for your numbers to come out. That motion is just sort of a release; it's like letting a little steam out of the pot. That's the anxiety, that's the anticipation, and just that release of energy. So, there are so many more little things that we do in body language, aside from what's listed here. These are just a few foundational ones that we can keep in our mental Rolodex, right? The last one is preening. Men and women are guilty of this. It's not just us who like -- When I once had hair, when I could do that, but preening, preening is a ... It's a derivative of self-soothing, in a way. But it's also used in courtship. Oh, that's ... Hi ... Yeah, no, I don't like that. He's kind of cute, don't you think he's kinda cute? And then you're preening. This, in this context, and body language is all about context, that's courtship thing, like, "Look at my face, my face is so beautiful. "Come to me, I'm attractive." But then there's this type of preening that's like a release of self-soothing, so I'm feeling a little anxious. I'm just gonna sit here and methodically braid my hair and then undo it and then braid it again and then undo it. And for those hair twirlers. (Stacy clicks tongue) That's preening, letting that little steam out of the pot again. Are any of you guilty of preening? The pen flicker. (woman laughs) Okay, so when it comes down to our anxieties or drawing attention to one's self, all of these activities can be perceived in a way. Now let's talk about context. I'm giving you just some of my observations on what, exactly, these mean. There are plenty of books out there that can help guide you down to the letter about what each of these activities are perceived to mean. But without context, these definitions may be way off base. For instance, I talk with my hands a lot. Like, palms out, palms toward me. It doesn't mean, like, I'm offensive or defensive, and I like to cross my arms. It's a comfort thing; it's not about being stand-offish. So context is everything.
Class Materials
The Foundations of Light (PDF)
The Accents of Light (PDF)
Ratings and Reviews
I had the chance to sit in the audience and absolutely loved this class! First of all, Stacy is very funny and is really good at explaining and showing examples of the body language. I loved learning about how to read people faces and body to know more about them. And recommended the class to my husband who is a therapist for this reason. The other part of the class was so awakening, I never really thought about how having the wrong lighting for someone's personality would bring something off on the picture. Once again, Stacy was amazing at explaining why this lighting would work with one person and not another by showing us examples. If you want to bring your subject personality into life on photos, I highly recommend this class!
This class is amazing! Stacy is an awesome person and listening to her teach and review the class concepts was so easy and fun and entertaining! It is jam packed with information on how to connect with talent and clients. Plus you get to see Stacy in action with subjects in the Demo and Shoot videos. I highly recommend this class! I learned so much and feel so much more comfortable and confident working with a variety of people now.
wow, what an amazing class to learn from. you covered all from body language to storytelling and to reveal almost the true souls of the subjects through portraits. Amazing work and thank you so much, Stacy and creative live team. Stay blessed
Student Work