Real World Lighting: Advanced Techniques
Scott Robert Lim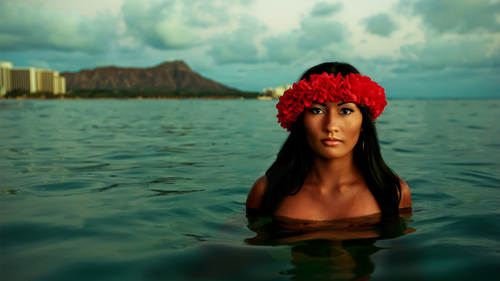 Real World Lighting: Advanced Techniques
Scott Robert Lim
Class Description

Impress your clients with gorgeously lit photos using lighting methods taught by Scott Robert Lim in Real World Lighting: Advanced Techniques.
In this fast-moving class, Scott will teach you how to create dramatic new lighting looks, on a budget and on-location.
You'll learn about the physics behind light and exposure so you know exactly what it takes to get the lighting you are looking for. Scott will get you up-to-speed on the gear you need to get fantastic shots and he'll show you high-end lighting effects you can create on a limited budget. You'll also get some solid marketing & business tips for attracting the clients you want. Scott will cover:
On-location composition
Long exposure magic
Colored lighting effects
Clamshell portrait glow and more.
You'll develop a deeper understanding of light and how to use gear and composition to maximum effect. Scott will also cover the business skills you need to thrive and create lasting success in a competitive industry.
Scott builds on his popular Crazy, Stupid Light class with this advanced lighting training – Real World Lighting: Advanced Techniques is guaranteed to inspire and take your location lighting skills to a whole new level.
Class Materials
Crazy Stupid Light Review
Going Big on a Tiny Budget - HD
Ratings and Reviews
I read several reviews on this site which gave me hesitation to buy this course. Nonetheless, I pressed on. Now I have a suggestion for those considering parting with their cash. Before you buy, go to any of Scott's galleries online. If you can shoot at Scott's level move on. If you cannot see the artistry in Scott's work, move on. If you cannot conceive of the technical proficiency Scott has with flash, move on. But if you are mortal photographer that desires to improve your work, compare your personal portfolio to Scott's. He wins awards for good reasons. Invest the time and money. You will be amply rewarded. Real World Lighting: Advanced Techniques is worth every penny. So is Crazy, Stupid, Light. I purchased both and now use Scott's advice and techniques daily. Plus, he provides a good dose of inspiration and humor. Scott is an awesome professional, fantastic photographer and a wonderful teacher.
I already own Lim's class, "Crazy, Stupid Light" as well as two of his Strobie 230 flashes with transmitter (in addition to my Canon speedlight). I appreciate being able to get into lighting with flashes and equipment that costs much less than Profoto lights etc. that I couldn't afford yet. Lim has a very organized and energetic teaching style. He is a great speaker in that he is excited about what he is doing and seems to love to help others learn how to be successful with their lighting. He is very animated and funny and has the right blend of being confident yet self-effacing and admits his mess-ups during class. I find him very engaging and interesting. If you have less than $500 or $600 to spend on lights, but want to start adding lighting to your photo shoots, he is a great place to start.
This class was fantastic! I've always opted for the easy way out when it came to lighting my subjects, usually resorting to using just natural light and a reflector even though I always have my lighting kit with me. I learned in this class how creating my own light can be the easiest way to get the results I want. It's much easier than trying to make the natural light do what I want it to do. Scott's passion for photography and teaching are evident, and his commitment to the success of his students is amazing. I definitely recommend this course for photographers at any level. I came away with many ideas on how to build upon the lighting tips presented here to make it my own. Thanks Scott Robert Lim!
Student Work