Shooting and Editing for Mobile Photography
Organizing
Elise Swopes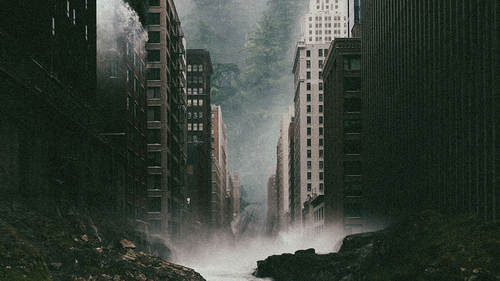 Shooting and Editing for Mobile Photography
Elise Swopes
Get access to this class +2000 more taught by the world's top experts
24/7 access via desktop, mobile, or TV

New classes added every month

Download lessons for offline viewing

Exclusive content for subscribers
Lesson Info
7. Organizing
Lesson Info
Organizing
one of the most important things when it comes to mobile photography and editing and creating things for your business on your phone is making sure that you're keeping all your files organized. So we'll go ahead and open my photos and at the top, right, you're going to see a select option. I'm gonna go ahead and tap, select, and I'm gonna go ahead and tap tap. But there's a trick to selecting more than one image you can easily grab and drag your finger down. So then you can select all those same images within that situations. I'm gonna go ahead and collect all those reflections shots, and then I'll go ahead and go down. So this little symbol down here tap that and then I'll be able to click, adds Album and I'll do ads album and you'll notice that I already have a bunch of albums there saved. I've got Moon. I've got different types of projects that I've been working on selfies. My favorite pictures reminders all those sorts of things that I normally go back to every day for easy access.
So with this being said, I'm gonna go ahead Tap new album. The new album will allow me to enter a name for this album, and I'll go ahead and do reflection and I'll save. So I've got all those reflections shots. And then we went into an alley. So I'll go ahead and organize all those alley shots, even the reflection so you can easily skip over the unnecessary objects that are in your way that you don't want to add within their. This is one way you can add it to the album, or you can send through messages sent through email. You can add him to know that you could even share the album. You can create a slide show you can copy, and then you can save to your files. And that's where I like to organize all my files for later. But you can also go cancel and then in the middle here it says, add to tap add to, and it will give you a much more quicker way to add to an album. Go ahead and do new album and of type in Alley, and I'll save. Then I'll just go ahead and do the same thing with this billboard. Definitely come back to that billboard edit later where we're gonna erase that billboard out of there. And then finally, I'll go ahead and get these fairy images. Skip over the unnecessary ones. Drag those drag. There's a lot of images sometimes, so this is exactly why it's good to organize them, because you don't want to have to keep going through tons of different avenues to get to those images. So I've got finally got all those very images I'm gonna go ahead and add to, and I'll type in. Very say that. Say, for instance, you messed up on a name or something of an album. What you can do is press see all. It will give you all those albums and then the top. It'll say Edit except at it and you'll type right back in there. You race. We've got our Why on the ferry. Go ahead and click Done. Now that I've got all my images organized, I can edit with ease
Class Description
Do you follow people on Instagram who get all of the likes that you'd be happy to have on your own page? Are you trying to edit your images to attract more followers and possibly sponsors? Join Elise Swopes, well-known Instragramer and commercial photographer as she shows you the best ways to work with your iPhone for personal and professional success.
In this class, Elise will teach you:
The camera settings on your iPhone and how you should be using them
How to scout for locations and capture the show that you want
How to organize your images within your Photo app
The best editing apps to use and why
Editing techniques from basic to advanced
By the end of this class, you'll have the confidence to post your creative and well-edited images and generate the attention that you want on social media.
Reviews
Found it very interesting how Elise translated Photshop style art composition onto her mobile and how she scouted for images. It would have been good to have had a list of the apps she uses in the class information page. I had to go to her website to find them. I appreciate she mentioned them in her tutorial but a list would have been helpful too. Having been doing composite work on my iphone recently it was great to see another artist at work and their approach. All in all, very enjoyable class.
I think the class could have been longer with more detail about the editing. I am glad I purchased the class and can go back to watch again because she goes through the editing process very fast. Overall some good tips about shooting with your phone and worth $25 to me.
I cannot attest to the course content as I tuned out after and left after the 10the use of the irritatingly over-used word, by videomakers, "super". By god, get a thesaurus, people.