Simple PR: Pitch Your Product
Brigitte Lyons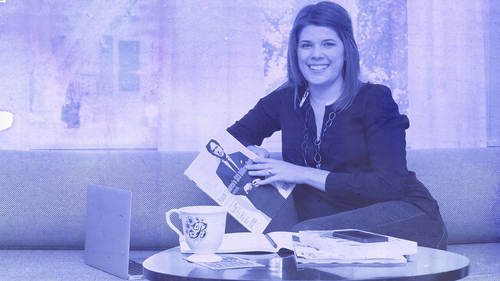 Simple PR: Pitch Your Product
Brigitte Lyons
Class Description
Getting your product featured in the press is a great way to generate interest in your work and increase sales. In Simple PR: Pitch Your Product, veteran PR expert Brigitte Lyons will detail the process you can use to get press mentions for your work, again and again.
Brigitte is a PR professional with more than 10 years in the field. In this class, she'll help you develop a plan for getting your product covered in blogs, podcasts, magazines, on TV, and elsewhere. You'll uncover the range of PR opportunities for promotion without relying on a professional PR service to help you do it. 
You'll learn how to:
Connect with the bloggers and editors who most want to hear from you
Write headline-worthy product descriptions
Craft a pitch-perfect email submission
Research and track the media you want to reach
Brigitte will also offer tips on how to produce a digital media kit, write a short and snappy media bio, and take better photos of your products.
Simple PR: Pitch Your Product will help you develop a foundation for pitching to media you can use again and again.
Class Materials
Brigitte Lyons - Blogger Outreach Bootcamp.pdf
Brigitte Lyons - Brigittes Fave Free Media Resources.pdf
Brigitte Lyons - Magazine Contact Cheat Sheet.pdf
Brigitte Lyons - Pitches That Worked.pdf
Ratings and Reviews
This class is SO HELPFUL! How can there not be other reviews? Very clear and specific insights for marketing and media kits. This was done in 2015 - would be great to bring her back and do a 2021 version, although this info seems timeless and still worth watching. Merci, Bridgitte!
Student Work