Storytelling for Business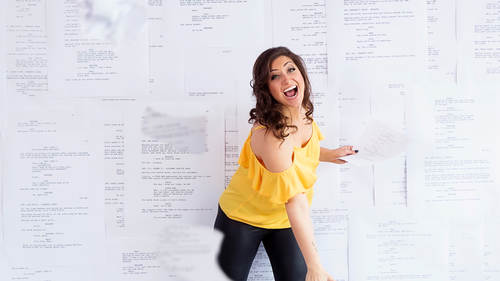 Storytelling for Business
Class Description
Throughout human history, storytelling has been used to draw people in, evoke their emotions and memories, make them care, and propel them to act. So wouldn't it make sense to use storytelling to get someone to buy your goods or services?
By harnessing the power of stories, you can capture people's attention and convince them of the value of your offering. Story is what transforms you from a marketer jockeying for a sale to a genuine person with a meaningful message.
Award-winning writer and consultant Jamie Jensen will show you how to craft a brand story that's relevant to your business. She'll walk you through the four main types of stories you can use and explain how each one can yield impressive results.
In this class, you'll learn how to:
Figure out when and where to use story in your copy and content.
Decide which story to use depending on your needs and goals.
Create characters, objectives and obstacles for your story.
Change your story to keep it fresh and interesting.
Identify with your customer when telling your story.
Take on the role of expert or mentor to convince your reader to buy.
Reviews
I love this class. Is is fast and to the point, filled with useful information. Jamie is knowledgeble and easy to follow....please come back for more in depth classes!
Jamie provides a thorough introduction to what "tell a story" actually really means. She breaks down different types of stories plus how and when to tell which. Jamie's energy is positive and encouraging, highly recommend the class for anyone starting a business or thinking about branding yourself
Jensen does a great job providing a framework for use in deeper study of storytelling for business. Her material is clear, quite general, moves along, and enough to get the wheels turning for more information and thought.