Storytelling for Business
Jamie Jensen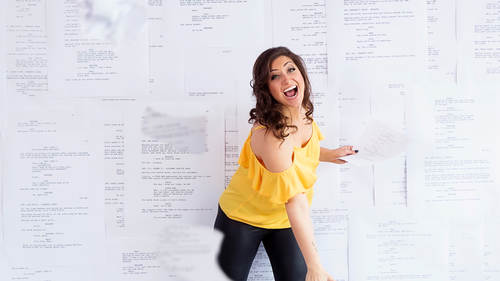 Storytelling for Business
Jamie Jensen
Class Description
Throughout human history, storytelling has been used to draw people in, evoke their emotions and memories, make them care, and propel them to act. So wouldn't it make sense to use storytelling to get someone to buy your goods or services?
By harnessing the power of stories, you can capture people's attention and convince them of the value of your offering. Story is what transforms you from a marketer jockeying for a sale to a genuine person with a meaningful message.
Award-winning writer and consultant Jamie Jensen will show you how to craft a brand story that's relevant to your business. She'll walk you through the four main types of stories you can use and explain how each one can yield impressive results.
In this class, you'll learn how to:
Figure out when and where to use story in your copy and content.
Decide which story to use depending on your needs and goals.
Create characters, objectives and obstacles for your story.
Change your story to keep it fresh and interesting.
Identify with your customer when telling your story.
Take on the role of expert or mentor to convince your reader to buy.
Class Materials
Storytelling for Business Workbook
Ratings and Reviews
Oh gosh, I have been hunting for this clear information for MONTHS. I have taken many storytelling courses to figure this out, but every time, even though I learned a little more, and got closer to the level of precision I wanted, I could feel that there was some pieces of the puzzle I was missing to know how to craft stories in my business from beginning to end in a nice, succinct and clear way. I was missing the core structure of this different types of stories. I think I needed to hear this years ago to be honest, and I finally feel like I have the tools I really been searching for. I feel deeply grateful for all the work has been made in the background to make this course available in the first place. Thank you
I very much enjoyed the structure of this course. Jamie takes us through very clear examples that I was able to apply while I was taking the course. The presentation itself is very clear and enjoyable. Overall - a great way to get a boost to your business storytelling!
Student Work