How To Be A Good Retoucher
Viktor Fejes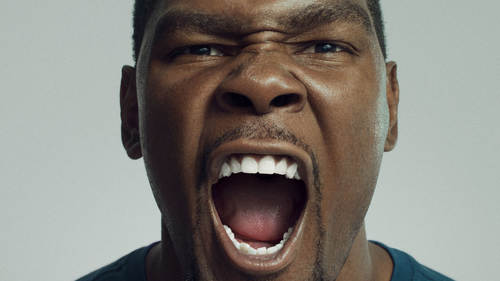 How To Be A Good Retoucher
Viktor Fejes
Lesson Info
3. How To Be A Good Retoucher
Lesson Info
How To Be A Good Retoucher
so once again, I really want to reiterate it that I do my work in a certain way that I think works. Other people might find it horrible or just very good. I don't know. So whatever I say, just take it with a grain of salt because I don't think that many people you say this Maybe, maybe many anyway. But just try to really think about yourself. You have a different style. You you have a different home. You have a different country. You have a different accent. Maybe So all these different things add up to something different. So I'm going to tell you things how I think about things and what works for me. But please, to take it home, think about it and, you know, come back to it when you can. So as I said, this is where the thinking comes in. This is where we are going to talk about how to think about touching, which is, as I said, you don't need step by step guides. Once we're done with this, you can just know how to retouch. You just have to learn the photo shop. The program will softwa...
re. However, I have this challenge with my friends that I could do a full retouch on image even in, like Gimp or other Soft West that has, like similar environment to photo shop. Probably paint would not be a very good bet. I would lose that. But it's know about this software. So don't even think about that. If you can't afford virtual, which now I think it's it's all right because you have this thing you can subscribe and have this monthly subscription you can use give. It is a message. Just know what you want to achieve. So there is this Ira glass quote. If you type in your last quote, probably this is the one that's going to come up. So not many quits from him that made the enter. The quote is about that every artists starts with, like a understanding of beauty. Onda. We have this knowledge of how we want to achieve what what we want to achieve. We are just not sure how to do that yet, So once you start with your progress, as you have some stuff down, you start closing that gap like you're getting closer to what you have in your mind, You probably experience. I know I have experienced that. That I I thought about I just wanted to make a video and I was like, Oh, it's going to be very good. I know what I want to know, how I want to frame it. I know how I want to color it. And I made it and it was crap. It was horrible because I haven't took the steps. Haven't taken those steps yet, so I'm not there yet to so that I can achieve what I'm thinking about. So probably if some of you are here and are interested in this other than this fairly unknown guy who's standing in front of you, then you're probably, you know, somewhere there that you have a notion about what you want to achieve. It's just not there yet for some reason, and you don't know why, so, yeah, I'm not going to help you with that. Okay? I will try anyway, um, the the next thing I have a question for you. The question is, I have three very different images here. The 1st 1 was a think like a billboard or poster for Macklemore's new tour from something by a great photographer named John Keats. I worked so much with him. He's great. The best I ever on the 2nd 1 is like a food photo. I know the title is there, but believe it is. The 3rd 1 is again the portrait which went into, like, an editorial magazine, like Seattle Met magazine, maybe, um, again, John Gately, the middle one is not drink quickly. The question is, do you think these images need to be retouched differently? I don't want you the answer, but can you not or not? Not if, actually you think. OK, Anyway, most people think about these things as very different. If I were to go on Google and type how to retouch food photos, probably going to get us, they're gonna step by step guide like bring up players, do an adjustment layer of curves, do like contrast or anything like that, and I would be nowhere. Then I would like research other stuff like portrait, how to retouch a portrait. Well, get grab your healing tool and do this and that. The thing is that you know that technique is the same. You have to use the same techniques the same tools you have, what you need to think about. The aim is what you want to achieve with this is obviously I could go back. Brilliant, obviously, Um, the portrait. What's important? That the question with a portrait it's It's the portrait of that subject of that person, so you have to bring out what they are, who they are. You have to have that with food. You have to be able to identify certain ingredients, probably not spices. But you know, like what you need todo be able to identify, and you need to bring the focus in. If you can see this, you know, like white background white plate owning the food is colored, so that's where you are looking at. This is very important thing and also like poster. Then you're not really concerned about like a portrait. As you can see, I mean, they are, I think, like you can identify them if you know them, but other than that, it's know about them. But the feeling the supposed to gives, so that's what you have to keep in mind. And that's why I said, like, technique is the same, and aim is different. There is a a terrific re toucher name. Really good. Aim A dresser. She's amazing. Andi. I remember her saying that everything is skin. You know, so many people think about this retouching businesses as I do light room. I have, you know, the basis. Then I will do skin on Ben. I will. I don't know what to do because I haven't learned it yet. But if I have, I do this and that colors, whatever the thing is that I like about the dress is saying is that everything is skin is that you can approach like, for example, like a grass field. It's just my skin. You have to treat it the same way. But to do that and to understand that you have to understand how you need to treat and why you need to treat skin. And I don't have it on slides. But I'm going to tell you have to do that. We have skin. The thing is, when we are looking people and I'm looking at you right now, what I see is like a three D image and I'm moving especially. I am moving around, but we are moving and we are not noticing all those things that we are going to notice on a two D still non moving image. And I think this is a very important part of retouching because many people think that retouching is about beautifying. It's about making people look better than they are. My notion is, and keep in mind, my wife is a model used to be mortal than steel modeling a bit, and sometimes I take photographs of her and I do touching it on that on those photographs. And it's not because I don't think that she's beautiful. She's extremely beautiful. Both it is because I think when I when I look at Jim, when I like a gym, I see a beautiful Jim. And if I photographed Jim, I have this to d you know, non moving image where I can, like, sort of like see als, the prob problems which are not problems but like life in created, you know, shadows that are awkward or like a pimple that just appeared today, which is not going to be that, like, two weeks from now, probably two days from now, you know? So I think the notion of touching is that we're beautifying is just wrong. I think what we're doing is I'm trying, for example, back to the wife example. I'm trying Teoh match. What I see when I look at her whenever I do any retouching on this is going to be a very romantic notion, I guess. But I think in that in that sense, retouching is like, you know, like falling in love. Because whenever I do any retouching and I want to beautify those people, I just try to think, not really, you know, like I think about this. But I think that's what I go through, how someone who lives, who is a friend of that person or or who is like the why for her husband of that person would look at those people and what they would see in real life, because that's what I want to get to. That's what I want to achieve, to have have that clear vision of like you have the portrait, you are going to concentrate on that portrait on the face and you are going to stay there and look at it. That's that's actually what I have to do. That's that's my job and if I don't succeed that I don't and it's very evident. So there are those retouch is to give us very, very bad names who are doing these things wrong. They are going overboard. They are doing things that they should not. They're going by step by step guide when they should not, and they don't realize that the aim for touching it to tell a story.
Ratings and Reviews
Viktor Fejes is a very talented retoucher, and I loved his presentation, although I believe he is very new to presenting and teaching, I would have like to have seen more examples and visuals to have more understanding of what he was trying to explain. I am a little disappointed as a photographer, wanting to learn and use his techniques, for my portrait photography, I would have like to have seen more practical work in using his methods, and to go through from start to finish on a headshot of a women, as I primarily photograph women. I would have loved to have seen more work on the skin with using his methods. It would have been nice, if you purchased the whole set, to get Viktor Fejes actions as a bonus, but as I understand you will have to figure these out yourself.
I think it was a very helpful one for. I'd love to see more classes from him.
Good thoughts on making the final changes to improve your photo presentations. He knows the small details that can make a difference.
Student Work