Start Writing: Introduction
Jennie Nash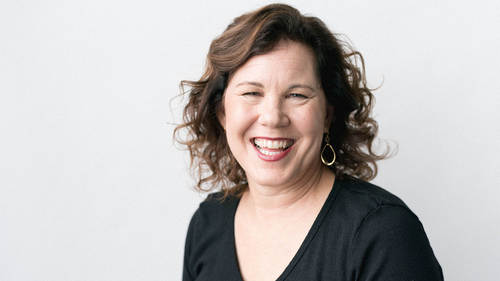 Start Writing: Introduction
Jennie Nash
Lesson Info
15. Start Writing: Introduction
Lesson Info
Start Writing: Introduction
Well, we have come to the place where I suggest that you start to write, which is in fact what this whole thing is about. We've done all the foundational work and the structural work so that you can be in a good position to write, but I don't want you to just write forward and go crazy because there's still some things that we've got to sort out and doing the writing in a very intentional way at the beginning will help us do that. So, that's what we're gonna talk through right now is how to start to write. What is an effective way to start to write because the title of this class is Start Strong and Get It Done. So, start strong so you can actually finish. I want people to actually finish. I don't want people to just have a good idea and do a little work and do take that class one time. I really want you to finish. And so the rest of these exercises are designed to help you get the writing done and then come up with a habit and a plan and a strategy for in your own life for actually ma...
king it work.
Class Materials
Take Your Chapter From Good to Great
Mystery-Suspense-Thriller Cheat Sheet
Historical Fiction Cheat Sheet
Young Adult Fiction Cheat Sheet
Middle Grade Fiction Cheat Sheet
Science Fiction Cheat Sheet
Ratings and Reviews
This is the first class I purchased on CL. I listened in on the Live Streaming day, taking notes furiously while feeling sooo blessed to finally have found such an outstanding industry expert who knew -- really knew -- what writers problem areas and blindspots were. Furthermore, Jennie is a GREAT teacher who doesn't just tell her listeners how to do things smarter but takes us by the hand and leads us through smart exercises or great stretches of well laid out logic that is deeply illuminating on how to do our job, LOADS better! And that, in the 1st draft instead of the 5th or 10th (if we're still tenacious enough to be hanging in by then.) I purchased it because streaming quality was poor (not sure why, I have top rate streaming package; made me think it could be a CL purposeful thing) and the course content too great to not own. I've started relistening, and will do so as many times as I need to in order to receive full benefit from Jennie's obvious expertise and great instruction. For ANYONE starting out in the world of novel or memoir writing, I DEEPLY RECOMMEND you get this course along with Lisa Cron's Story Writing one. With the 2 of them you will have done yourself the biggest favor EVER on the learning curve of the art -- and the science -- of writing the best book you're capable of.
Loved watching Jennie give this class. She brings great clarity to the writing process that for so long for me, has been so daunting. I can't wait to learn more from Jennie who's passion for writing is incredible, but also her heartfelt compassion for us writers is nothing I have ever seen. Thank you Jennie. ~Denise
I love listening to Jennie Nash, especially for free any day. But I found this class to be so valuable, I bought it in a flash. I recommend it for anyone working on a novel. Even if you are well into a manuscript, this class will give you structure to understand your plot/emotional trajectory as well as the audience you are writing for. I can't say enough good things about it. FABULOUS!!!!
Student Work